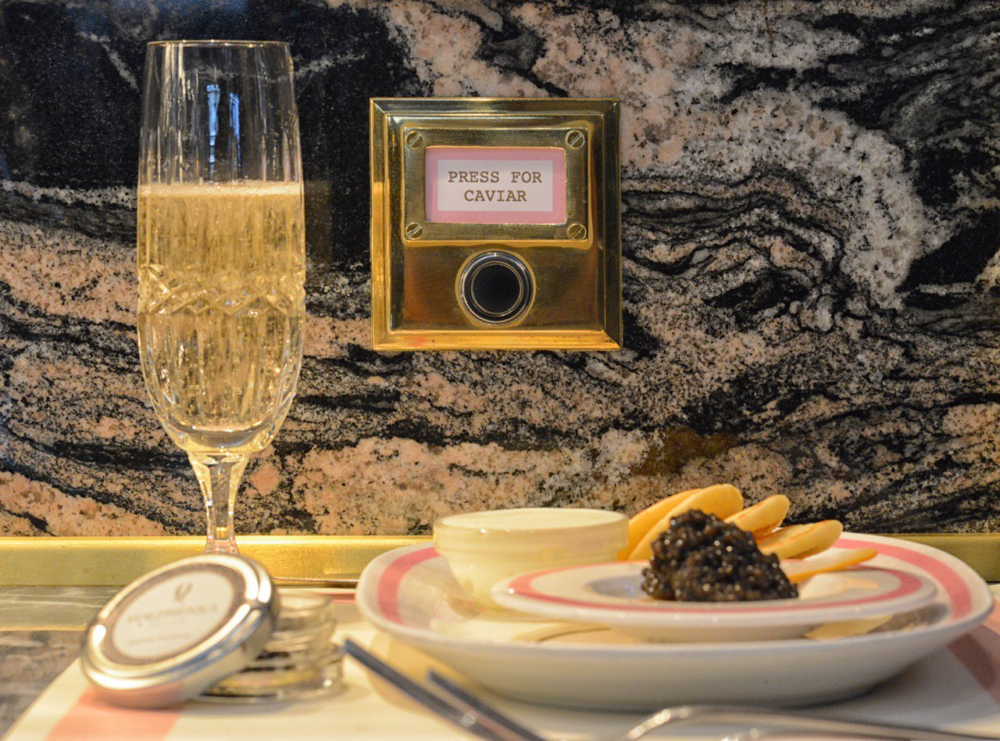 To celebrate National Caviar Day (July 18), Elite Traveler takes a closer look at five of the best caviar restaurants from around the globe.
The global caviar market was worth $854m in 2018 and according to Adroit Market Research, it will be approaching the $1bn mark within the next five years.
Few things elude luxury and sophistication more successfully than this most delicate of delicacies. Once the reserve of the ultra-rich, a spate of new bars and restaurants have succeeded in taking it to the masses.
On July 18, the US will celebrate National Caviar Day, so we have curated a select list of five restaurants that serve it the right way.
Lebua No. 3
Bangkok
Sitting 820 feet above the twinkling lights of Bangkok, Lebua No. 3 provides the best caviar experience with a view. This vibrant hotspot is located on the 52nd floor of the State Tower and is one of the tallest open-air dining spots in the world.
Specializing in caviar, vodka and gin, the restaurant sources the sturgeon and beluga caviar from the nearby Hua Hun farm. Served on a Himalayan-salt spoon, guests can follow each mouthful with a shot of premium vodka for the perfect pairing.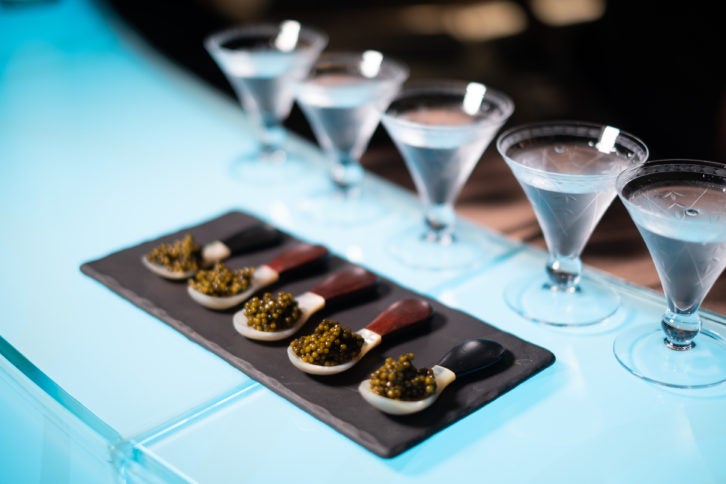 Bob Bob Ricard
London
An institution of London's dining scene, Bob Bob Ricard was an instant hit due to its ingenious 'Press for Champagne' buttons at every table. However, it is the amazing food that has seen it stay immensely popular with London locals for over a decade.
Offering premium caviar options including White Sturgeon, Siberian Sturgeon and Russian Oscietra Sturgeon, guests select their caviar according to flavor intensity. Order from the substantial vodka selection or press that magic button for the perfect palate cleanser.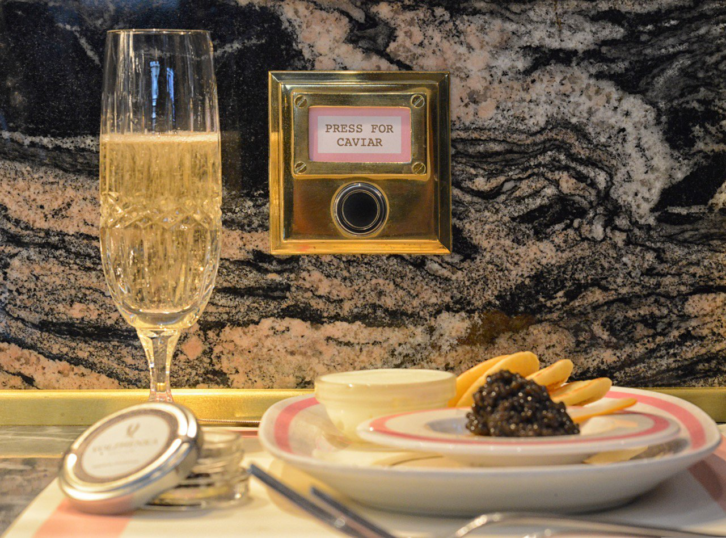 Petrossian Boutique
Los Angeles
Petrossian has been producing caviar since 1920, making it one of the longest standing names in caviar. Beginning at its first boutique in Paris, the company now boasts outposts in several locations in the US. Its LA restaurant first opened in 1991 and has become a cornerstone of the city's culinary scene.
Its most popular experience is the Caviar 301 tasting, which gives guests the chance to taste some of Petrossian's most expensive caviar. The tasting is followed by a decadent four-course meal inspired by French classics.
petrossianrestaurants.com/westhollywood
Caviar Kaspia
Paris
Caviar Kaspia was founded in 1927 and has remained in the same family ever since. Its original Parisian outlet has become a major tourist destination for gourmands keen to try the world famous caviar on a baked potato.
The restaurant feels like an exclusive private members club from 1930s Paris and usually has an elite crowd to match – celebrities and high-level politicians can regularly be seen sampling the precious produce. The menu includes some of the world's most sought-after caviars such as Oscietra Gold and Beluga Royal.
Huso at Marky's
New York
Florida-based company Marky's opened up its new caviar boutique on New York's Upper East Side earlier this year. Here you will find over a dozen fish-roe products, but move towards the back of the shop and you will find Huso, the city's first caviar speakeasy.
This tiny 12-seat restaurant offering a seven-course tasting menu that serves Russian and Siberian Osetra, Sterlet and Sevruga caviars as well as purebred Beluga caviar from Marky's own aquafarm.
Helmed by former Eleven Madison Park chef Buddha Lo, the a la carte menu includes inventive dishes such as a hot dog made with king crab and topped with pickled mustard aioli and an eight-gram trail of Beluga di Venezia caviar.