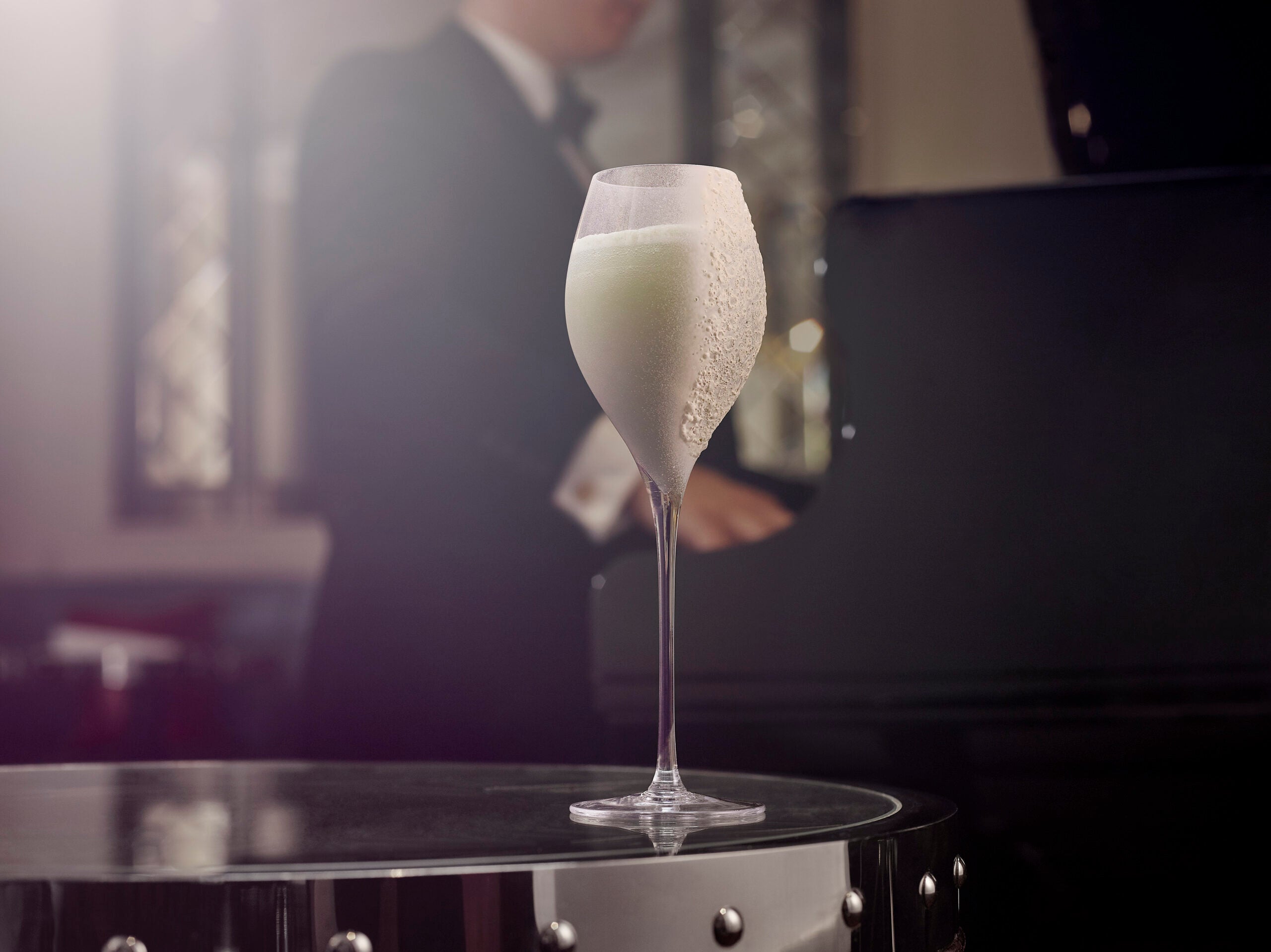 Bottom's up! On May 13, you have all the reason to pour yourself your drink of choice because it's World Cocktail Day. No matter what side of the globe you're on, make (or order) one of these delicious and thoughtfully crafted libations.

The Ritz-Carlton, Amelia Island
Tableside Infusion
6 oz bourbon
3 apples, sliced
Chocolate
Nuts
Berries
To make, add three apples (sliced) into the top section and then ingredients such as chocolate, nuts and berries for added flavor. While you might not try this at home, have your mixologist here at The Lobby Bar add your preferred fruits and spices for flavor. Pour over a large ice cube in a rocks glass.
The Lobby Bar at The Ritz-Carlton, Amelia Island in Florida is stepping up its cocktail game. Tableside Infusions are inspired by bourbon legends and the Bourbon Trail in Kentucky. Flavors in the form of spices and fruit or nuts and dried fruit are added to the top while bourbon is added at the bottom. The burner heats up the gadget and the vapor forces the liquid up to the dry ingredients, where the flavors infuse the liquid. ritzcarlton.com

American Bar at The Savoy, London
Playing in the Stars
30 ml Grey Goose Vodka
15 ml Crème de Violette
20 ml lemon
15 ml Martini Ambrato
20 ml orgeat
5 ml yuzu wine
Top with champagne
Shake all ingredients in a cocktail shaker and top with champagne. Garnish with moon spray.
Inspired by Frank Sinatra's song "Fly Me To The Moon," the Playing in the Stars cocktail is inspired both by the legendary musician, as well as the 1969 Apollo moon landing. The hotel has a strong connection to Neil Armstrong (guests can see a thank you letter hung on the American Bar's walls). This year, the moon landing will celebrate its 50th anniversary, so raise a glass to Armstrong, Sinatra and all of the history between now and then. fairmont.com/savoy-london

Grey Goose x Maison Labiche
Paris to Pampelonne
2 parts Grey Goose vodka
1 part St-Germain
1 part fresh lemon juice
3 parts soda water
1 splash extra virgin olive oil
To make, mix together in a cocktail shaker and serve over ice in a large glass. Garnish with a lemon twist.
Grey Goose is partnering with French fashion label Maison Labiche for its third-annual collaboration on a bottle design. The bottle has a blue wave design to celebrate summer, as well as the saying written on it 'l'été est pour vivre dans l'instant' or 'summer is for living in the moment.' greygoose.com

Grand Marnier Cuvée Louis-Alexandre
Gilded Grand
2 oz Cuvée Louis-Alexandre
.75 oz fresh-squeezed grapefruit juice
.5 barspoon honey
.5 oz lemon juice
Rosemary sprigs
Orange flower water
To make, mix all ingredients and shake in a cocktail shaker. Pour over a cube of ice in a rocks glass and stir together. To top it off, spray the drink with orange flower water and garnish with rosemary sprigs.
Grand Marnier's latest expression, Cuvée Louis-Alexandre is an homage to Louis-Alexandre Marnier. An exciting addition to the brand's cognac range, the VSOP expression has notes of orange and citrus fruit flavors alongside notes of oak and vanilla. grandmarnier.com

Le Pont de la Tour x Babelle
Caribbean Butterfly
2 parts Kraken rum
1 part Crème de Cacao
Mozart dark chocolate
Frangelico
Lemon juice
To make, mix rum, Crème de Cacao, dark chocolate, dark chocolate, frangelico and lemon juice to taste in a glass over ice. Pair with Babelle's Quetzal canalé filled with dark chocolate ganache and topped with a chocolate butterfly.
Le Pont de la Tour, a London-based French restaurant recently partnered with Babelle canalé specialist to create four cocktails for Londoners to enjoy after work or dinner. These cocktail and canalé pairings use centuries-old recipes and ingredient pairings so you can enjoy a sweet treat steeped in history. lepontdelatour.co.uk

The Botanist Gin
Lavender Honey Fizz
1.5 oz The Botanist Gin
.75 oz lemon juice
.75 oz white wine aperitif
.5 oz honey water (1:1 honey and water)
4 dashes of rosemary bitters
1.5 oz soda water
1-2 sprigs fresh lavender
To make, add all ingredients into a cocktail shaker. Strain over ice into a rocks glass, add soda water and garnish with a sprig or two of lavender.
Summer is upon us and there's nothing fresher than a lavender cocktail with honey, rosemary and gin. The fresh cocktail is made with gin from the Isle of Islay inScotland and is made using 22 botanicals. bruichladdich.com/the-botanist