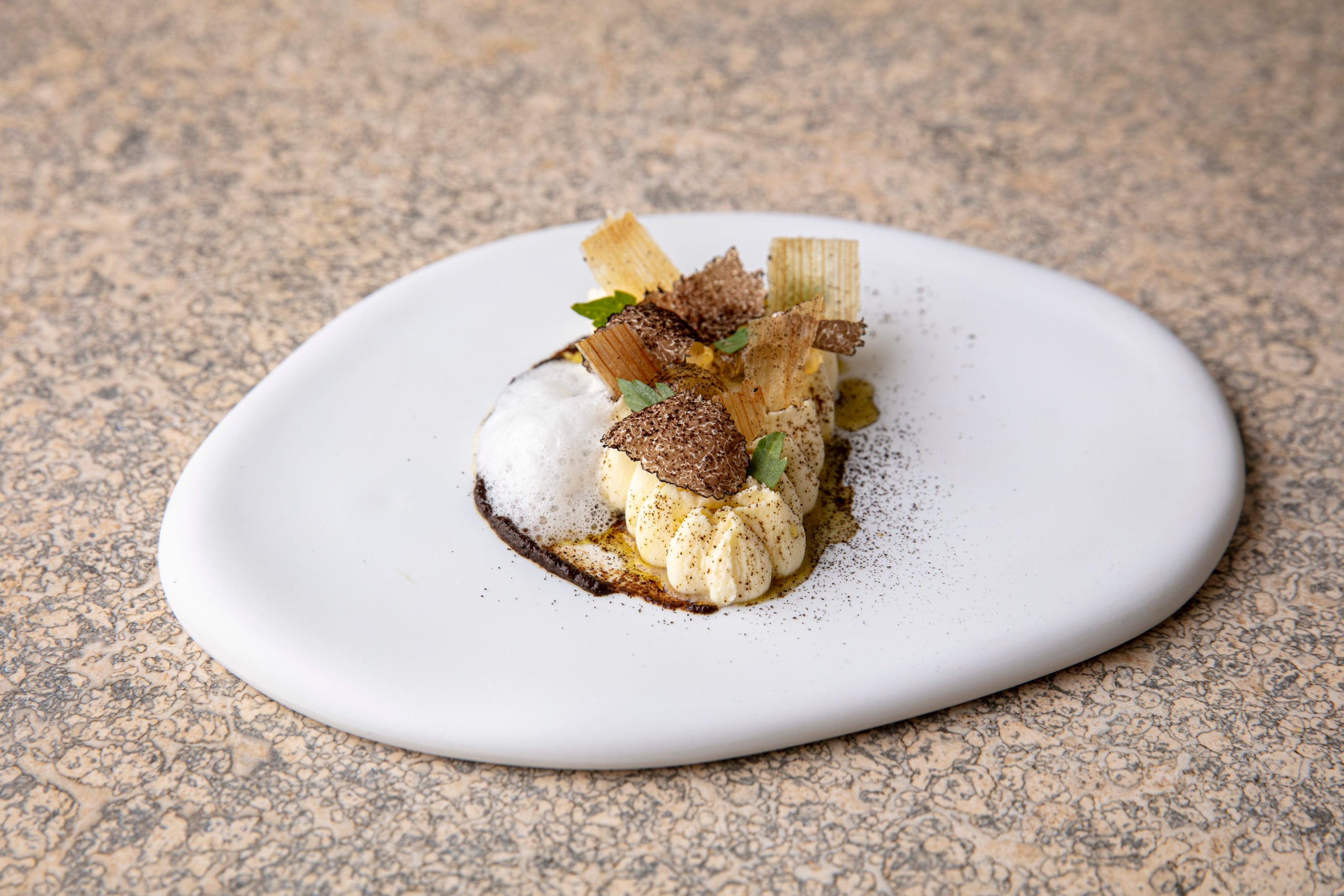 Following a holiday break, Elite Traveler returns for 2020 with a list of the best new restaurants for February. In this latest edition, we travel to New York, Aspen and Chicago before flying across the Atlantic to check out some exciting new concepts in London.
With the start of the new decade, a number of chefs have broken free from Michelin-starred kitchens to strike out on their own. In New York, we take a look at a new restaurant concept from the people who brought us Le Coucou as well as an exciting pop-up at one of the city's great eateries. In London, we travel to one of the most anticipated openings in the city for years as well as the return of a prodigious chef following a five-year absence.
Torien, New York
We first reported on the opening of Torien in our most anticipated openings of 2019. Delays are commonplace in this industry and it took until the first week of 2020 to get its doors open. There is no doubt that Yakitori legend Yoshiteru Ikegawa would have waited until everything was perfect before serving his first customer. This, his New York debut, is the first major step outside of Japan, where he runs the one Michelin-starred Tokyo restaurant Torishiki, which is almost impossible to get into. The Torien menu is exactly the same as Torishiki, offering 14 courses of omakase-style cuisine for $150. Almost everything inside the 17-seat Noho restaurant has been imported from Japan, including the soy sauce. Ikegawa is not present in the restaurant itself and has entrusted his disciple Yoshiteru Maekawa with the kitchen.
Restaurant Verōnika, New York
The recently-opened Fotografiska Museum has been a huge hit, and with the opening of Restaurant Verōnika on its second floor, there is more than one reason for New Yorkers to visit. With high ceilings and beautiful light fixtures, Verōnika is the work of celebrity restaurateur Stephen Starr (of Le Coucou and La Mercerie fame). Its gorgeous neoclassical interiors are one thing, but how about the food? The kitchen is headed up by Robert Aikens, who has developed a menu described as a "homage to the White Russians in Escoffier-era France". There is also an exciting dessert menu with Becca Punch (The Modern, Eleven Maddison Park) brought in especially to head up the menu.
Restaurant A.T. @ Atomix, New York
For just two nights only, one of the most accomplished Japanese chefs in France will be taking over the kitchen of New York's fabled Atomix. Chef Atsushi Tanaka, who has worked in restaurants across Europe and runs Restaurant A.T. in Paris, will combine forces with Chef Junghyun Park at the two-Michelin-starred restaurant. Atsushi is promising to deliver his renowned style, which combines aesthetics and gastronomy into a singular dining experience. Spaces are sure to sell out for this two-night event, so don't hang around.
$255 per person, exploretock.com/atomixnyc
Mélisse, Los Angeles
The Los Angeles fine dining scene was significantly strengthened in December with the reopening of Chef Josiah Citrin's Mélisse. The restaurant has been a stalwart of Santa Monica for two decades and boasts two Michelin stars. However, Citrin took the decision to close the site to reinvent its offering. The new restaurant, located on the original site, is a tasting-menu-only experience that brings the kitchen directly to guests with chefs and sommeliers—who also double as servers—leading diners through the experience. The multi-course tasting menu is ever-changing with Citrin making best use of the ingredients available at the local farmers market. With just 14 seats in its dining room, reservations are very much in demand.
Chef Mads Refslund pop-up at Hotel Jerome, Aspen
We are, of course, in the height of the ski season but a trip to the slopes doesn't necessarily limit you to fondue and charcuterie. If you're in Aspen this month, head to Hotel Jerome where one of Scandinavia's brightest culinary talents will be taking over the kitchen of its Prospect restaurant. Chef Mads Refslund made his name through co-founding the fabled Noma in Copenhagen, Denmark, which was ranked the best restaurant in the world four times by Restaurant Magazine.
He is now preparing to open his first site in New York but will be bringing his unique style of cuisine to the slopes from February 3 through March. Two six-course dinner menus – vegetarian and carnivorous options – will emphasize his sustainable and zero-waste cooking philosophy, and highlight produce from local farms and proteins from Colorado ranches.
$175 per person, aubergeresorts.com/hoteljerome/experiences
Porto, Chicago
Chicago's West Town continues to attract more and more culinary talent and in Porto, it has taken another step in the right direction. The new restaurant and wine bar offers a wonderful selection of seafood inspired by Galicia, Spain and coastal Portugal. The co-founder Daniel Alonso, who hails from Galicia, has gone to great lengths to ensure the region is represented in its truest form.
Executive chef Marcos Campos has designed a menu that uses traditional culinary techniques of the region, such as cooking over wood, salt-curing, fermentation, and pickling. Diners can choose from either a five- or 10-course tasting menu, which offers your taste buds a journey down the Iberian Peninsula's Atlantic Coast. There is also to option to dine a la carte. The wine menu features a wide range of Portuguese and Spanish wines and offers several different flights. There is also a fine selection of Port, a somewhat neglected wine produced with distilled grape spirits in the Douro Valley.
Trivet, London, UK
We take a quick trip over the Atlantic to London to visit one of the city's most exciting restaurant openings in years. Trivet is the work of Jonny Lake, who worked as head chef at Heston Blumenthal's world-famous Fat Duck for 13 years. Throughout that time, he helped keep The Fat Duck's three Michelin stars and eventually became executive chef of the entire Heston Restaurant Group.
Lake intends to bring a fresh approach to quality dining and has created a warm and understated space in which to enjoy his creations. Everything on the menu is made with the highest-quality ingredients and with the utmost skill. The wine list has been hand-selected by Lake's partner in crime and sommelier Isa Bal, who also worked at The Fat Duck for over a decade. Considering the level of talent in the kitchen and behind the bar, the prices are extremely reasonable. Diners can go to town on the menu and the world-spanning wine list for under £100 ($130) per person.
Muse, London, UK
Situated in a 25-cover restaurant in a charming mews house in Belgravia, Muse marks the return to experience-led fine dining for the prodigious Tom Aikens. It is the first new restaurant from Aikens, who at 26 became Britain's youngest-ever two-Michelin-starred chef, for five years. The restaurant is located in a converted Georgian townhouse. As its name suggests, each dish on the menu has been inspired by nostalgia, pivotal moments, and key people from Aikens's life.
Diners can choose from either a six- or 10-course tasting menu with each and every dish paired with a charming anecdote from his past. His Conquering the "Beech Tree" dish is inspired by memories of climbing a huge beech tree with his twin brother at the end of their garden. This is mirrored at Muse in an unconventional joining of Langoustine, pork fat and burnt apple. A bespoke cocktail menu has been developed by Ryan Chetiyawardana (Mr Lyan and Lyanness) for the ground floor's charming cocktail bar.