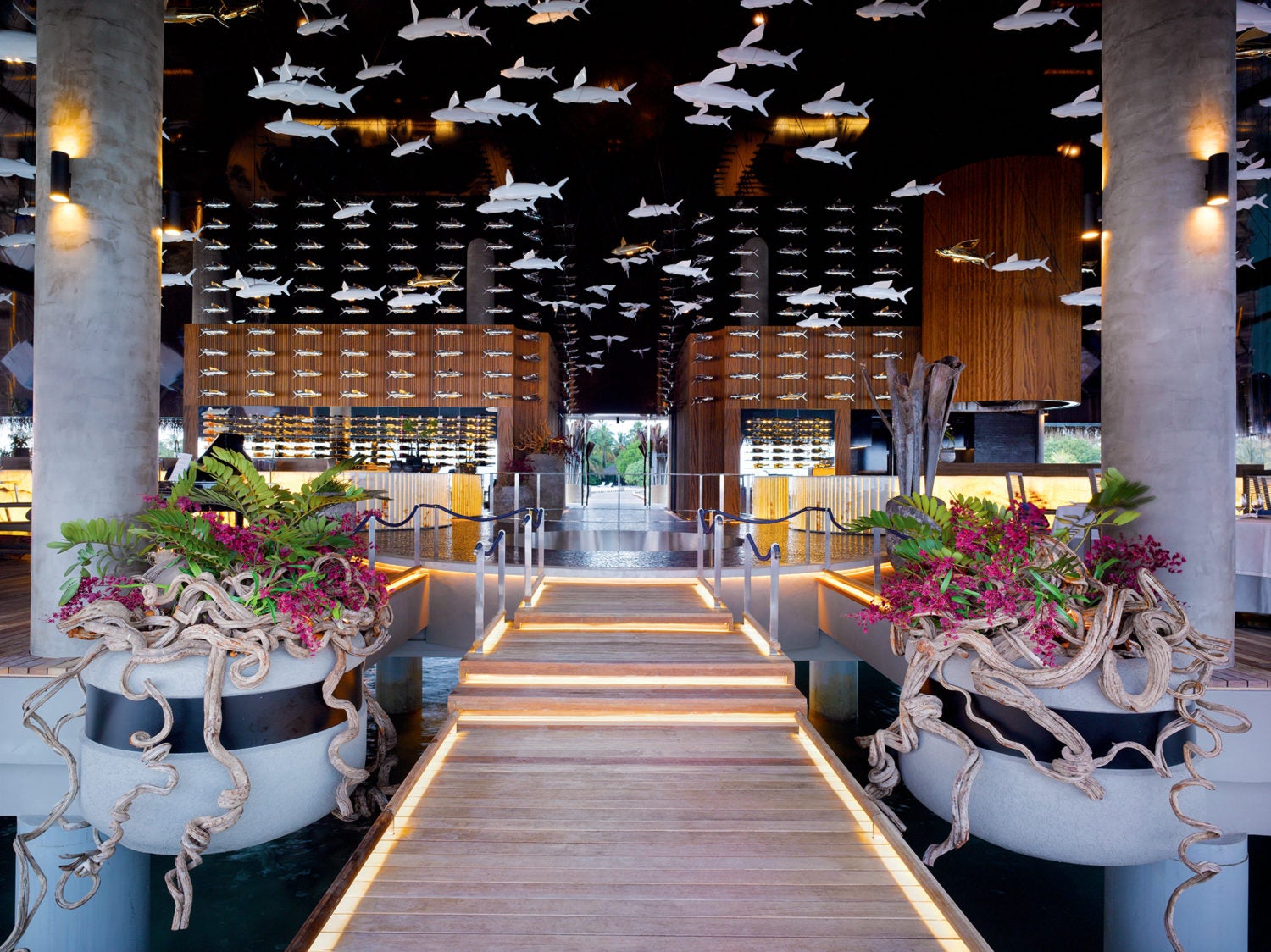 Summer is now a distant memory and attention is starting to veer towards the holiday season. It is certainly a time to celebrate and that is reflected in this month's curated list of the best places to eat in November.
From exciting new openings in New York to exclusive pop-up events at some of the most luxurious hotels in the world, Elite Traveler has scoured the globe to find the most exciting culinary experiences for the month ahead.
Il Fiorista – New York
An all-new restaurant concept recently arrived in New York in the shape of Il Fiorista. Located in Nomad, this restaurant doubles up as a florist with flowers incorporated into many of the drinks and menu items.
Executive chef Garrison Price has developed a seasonal menu centered on Mediterranean cuisine enhanced by the inclusion of edible flowers. Dishes are experimental to say the least, including the Montauk Fluke Crudo, which is cured with fermented and salted chrysanthemum leaves and fennel pollen.
Diners can double down on the flower power by partaking in one of the classes such as an ink-making masterclass. There is also a regular bouquet-making class that will teach you how to make the most Instagrammable of arrangements.
https://www.ilfioristanyc.com/menu/#dinner
Le Club – New York
Joël Robuchon sadly passed away last year, but the men and women that he entrusted with his legacy continue to work hard to ensure it remains as strong as ever. Last month, the West Chelsea restaurant L'Atelier has made way for a modern take on casual dining, Le Club. This beautifully furnished haunt has launched a new menu full of small plates and elevated cocktails.
It is a far cry from the ultra-fine-dining that Robuchon built his reputation on, but it has certainly proved a hit in its opening weeks in New York's ever-evolving dining scene. The menu has been created by long-time Robuchon chef Christophe Bellanca and is devised of delectable dishes designed for sharing, which goes hand-in-hand with the speakeasy-style of the restaurant/bar.
Diners can choose from a curated selection of plates divided into three sections: Garden, Sea and Land. Highlights include Blue Point oysters served with fennel espuma and tapioca yuzu mignonette and the veal tartare with hazelnut, figs, Comté cheese and grilled country bread.
Pasjoli – Santa Monica
Having previously worked as an executive chef at the renowned Next Restaurant in Chicago, it is safe to say that Dave Beran knows his way around a tasting menu. So it came as a small surprise to see him veer into the realms of a la carte with his newest project, Pasjoli.
The new Santa Monica location opened in late September and has so far won rave reviews for its elevated take on classic French cuisine. The menu includes Beran's own version of foie gras, made from chicken liver mousse instead of the traditional duck. The restaurant is still in its early phases and there are plans to roll out an exclusive caviar cart once Beran and his team have ironed out any teething problems.
The space has been designed by Rugo/Raff from Chicago, who are also responsible for the interior at Next Restaurant. A large emphasis has been placed on the bar, where guests can explore a curated wine menu dominated by French vintages or sip a cocktails curated by the beverage director Daniel Lovig.
Amazonico – London
Amazonico has become the place to be seen in Madrid, and now the restaurant's owners hope to repeat their success by opening a second branch in London's ever-so-posh Berkeley Square. The rainforest-inspired restaurant has been over a year in the making and finally opens its doors amid much anticipation in November.
True to its roots, the menu is a homage to the Amazon Rainforest with odes to Peruvian and Brazilian dishes. This includes dishes like Sea Urchin Guacamole and Amazonico Maki (mango roll, avocado, coconut aioli and cocoa nibs).
However, while the menu aims to be a match for its nearby competitors (Sexy Fish, Benares, Hakkasan) it will be the spectacular interiors that really draw in the punters. Designed by Lázaro Rosa-Violan, diners can expect a luxurious take on London's famed Rainforest Café. This includes a stunning sushi bar that looks onto a giant aquarium, an opulent bar decorated with peacocks, and a 20-seat private room designed to feel like you are dining under a dense canopy.
Davies and Brook at Claridge's – London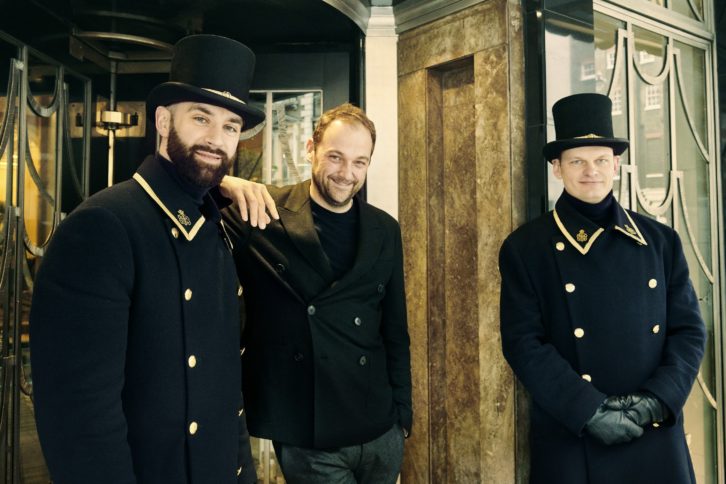 In one of London's most exciting restaurant openings of the year, acclaimed Chef Daniel Humm of Eleven Madison Park will take the helm at Claridge's new restaurant, Davies and Brook. Eleven Madison Park is widely considered to be among the best restaurants in the world and finished third in the Elite Traveler Top 100 Restaurants 2019. Now, Humm will bring his culinary prestige to one of London's most illustrious hotels.
Unsurprisingly, Davies and Brook will be an unmistakably fine dining establishment. It is being headed up by executive chef Dmitri Magi and the focus will be on warm, inviting, and engaging hospitality.
Currently, no information regarding the restaurant's interior or the menu have been released, but diners won't have to wait long to find out with an opening date pencilled in for late November.
Bairro Alto Hotel – Lisbon
Nuno Mendes has been in the headlines recently after earning a Michelin star for his London restaurant Mãos. That achievement is all the more impressive considering he has been busy developing an all-new dining concept in his hometown of Lisbon. The talented Portuguese chef has introduced five new food destinations as part of the Bairro Alto Hotel expansion project.
The jewel in the crown is BAHR, the hotel's main dining restaurant. Here, Mendes brings his classic Portuguese fare back to its homeland with a menu that offers the best from land and sea. Mendes is devoted to showcasing the very best of Portugal's seasonal produce and has created a menu that reads as an homage to the city.
Diners sit in a spacious dining room that is focused on an open kitchen with the chefs in full view. They can also sit on the spacious and unobstructed terrace, which boasts beautiful views of the sparkling Tagus river. With Lisbon's weather remaining in the high 60s for most of November, you may be lucky enough to catch the last of the city's summer rays.
Saint Barth Gourmet Festival – Saint Barth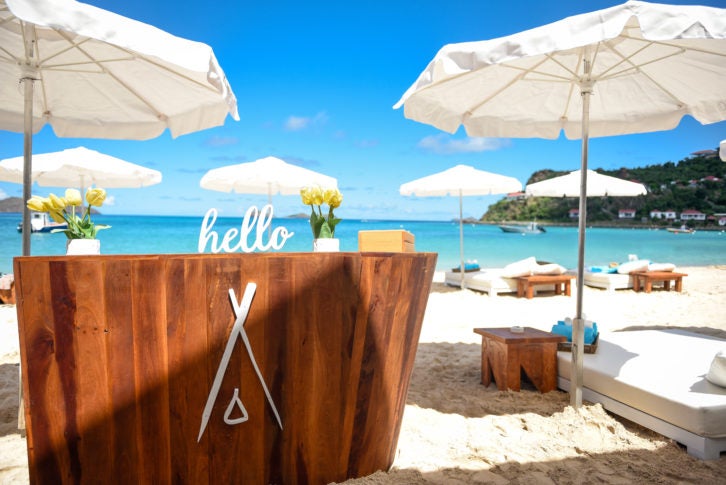 The sixth annual edition of the Saint Barth Gourmet Festival takes place November 6-10 and promises to be one of the most illustrious to date. Arnaud Faye of the two-Michelin-star Chévre d'Or is acting as ambassador and welcomes a team of equally-illustrious chefs to the paradisiacal island.
Among Faye's dream team is Taku Sekine, who will be guest executive chef at Nikki Beach Saint Barth, and Philippe Jourdin of the one-star Terre Blanche Hotel in France. Each of the seven chefs will create a multi-course menu over the five days. Diners will be able to sample each chef's take on French cuisine as well as their signature dishes.
Velaa Private Island – The Maldives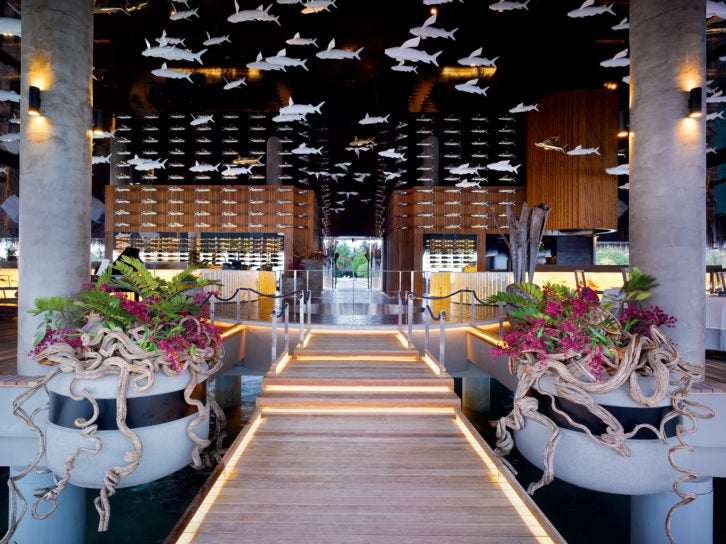 In another gourmet event on the other side of the world, a host of talented chefs will descend on Velaa Private Island in the Maldives to host the most exclusive pop-up of the season. This year's event includes Brian Mark Hansen from the Danish restaurant Søllerød Kro, Alain Alders of De Vrienden van Jacob in the Netherlands and Tristan Brandt from Opus V restaurant in Germany.
The dinners will be held twice a week throughout the month of November, giving every guest the opportunity to partake in this culinary masterclass. The intimate seven-course dinner will include specially wine-paired dishes created in partnership with and under the leadership of Velaa's award-winning Chef Gaushan de Silva who will combine his passion for culinary art with some of the world's finest labels. All of this is, of course, is paired with the experience of staying at one of the world's most luxurious resorts.