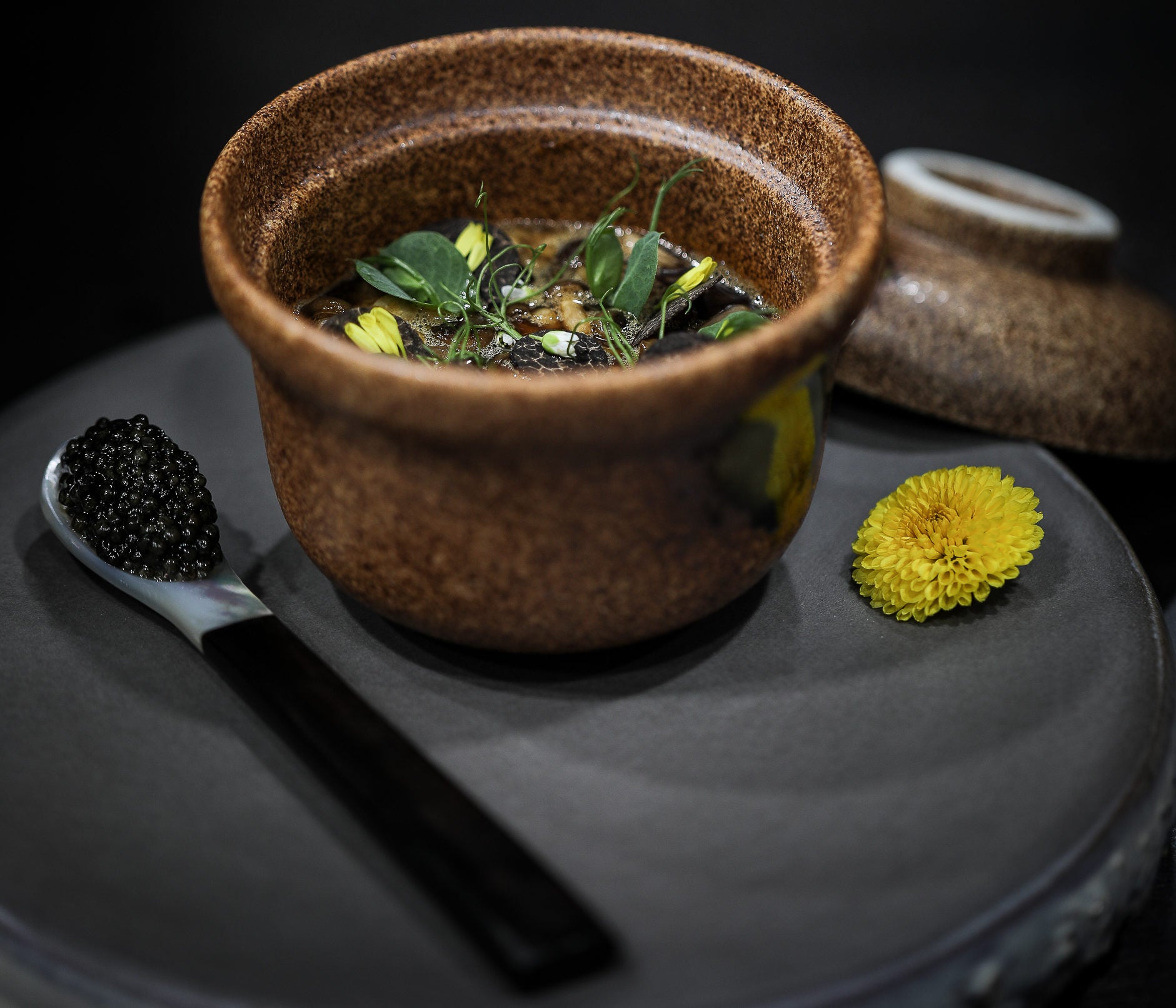 In the latest installment in our ongoing series, Elite Traveler brings you a selection of the best new restaurants, pop-ups and reopenings for July.
As we move into high summer, some of the world's best chefs are preparing to inject new and exciting concepts into the culinary landscape. In this month's round-up of exciting openings, we bring you news of Gordon Ramsay's first major restaurant opening in London in over a decade. The British chef is aiming to add to his collection of seven Michelin stars with an Asian-inspired eatery.
We also bring you details of a hot New York Italian that is making waves in its first months of service and an exciting pop-up heading to one of the world's finest restaurants in Monaco.
Lucky Cat
London
Earlier this year Gordon Ramsay announced the closure of his Mayfair restaurant Maze after 14 years. Work immediately began on replacing it with his new Asian-inspired concept Lucky Cat. The restaurant opens its doors in late June following a multi-million-dollar refurbishment. Ramsay has described Lucky Cat as an "authentic Asian eating house" inspired by the drinking dens of 1930s Tokyo.
The menu will naturally make use of the finest Asian ingredients and flavors and use traditional techniques to produce Michelin-level dishes. The restaurant's first seasonal dish is 'chawan mushi' – a steamed egg custard topped with truffle and mushrooms and a side of caviar. There is also a Raw Bar where sushi will be prepared in front of diners as well as an Asian-inspired cocktail menu.
Campton Place
San Francisco
When Campton Placed gained its second Michelin star in the 2019 San Francisco guide last month, it moved into unchartered territory. It is now the only Indian-influenced restaurant in the United States and Europe to obtain this recognition. Executive chef Srijith Gopinatha has been the driving force behind the rise of modern Indian cuisine, inspiring a generation of young chefs with a fusion of Californian produce and traditional techniques with Indian spices.
His signature Spice Route tasting menu is a captivating journey through Eastern and Western flavors and constantly evolves as he rediscovers lost recipes. The recently launched summer menu includes delectable dishes such as 'white asparagus with fava leaf saag, California Morels and mushroom cookie crumbs' and 'Brentwood corn Pollichathu with spiced peach buttermilk, coconut rice and milk texture with macerated mango and lemon basil'.
Rezdôra
New York
New York has some of the best Italian restaurants outside of their motherland, so it says something about a restaurant when it makes an impression on the dining scene within a month of opening. Chef Stefano Secchi quietly opened the doors to his new Italian eatery Rezdôra last month and it is already being labeled as one of the hottest spots in the city.
Secchi perfected his cooking skills at the famed three-Michelin-star restaurant Osteria Francescana and is now churning out rustic Italian classics with a refined edge in the Flatiron District. Sittings fill up weeks in advance and demand is increasing daily. The tagliatelle al mattarello has been an early favorite with diners.
The dish requires intricate and time-consuming work with a special rolling pin, and Secchi, speaking to Food & Wine, claims they are the only restaurant in the city doing it.
 

View this post on Instagram

 
Arros QD
London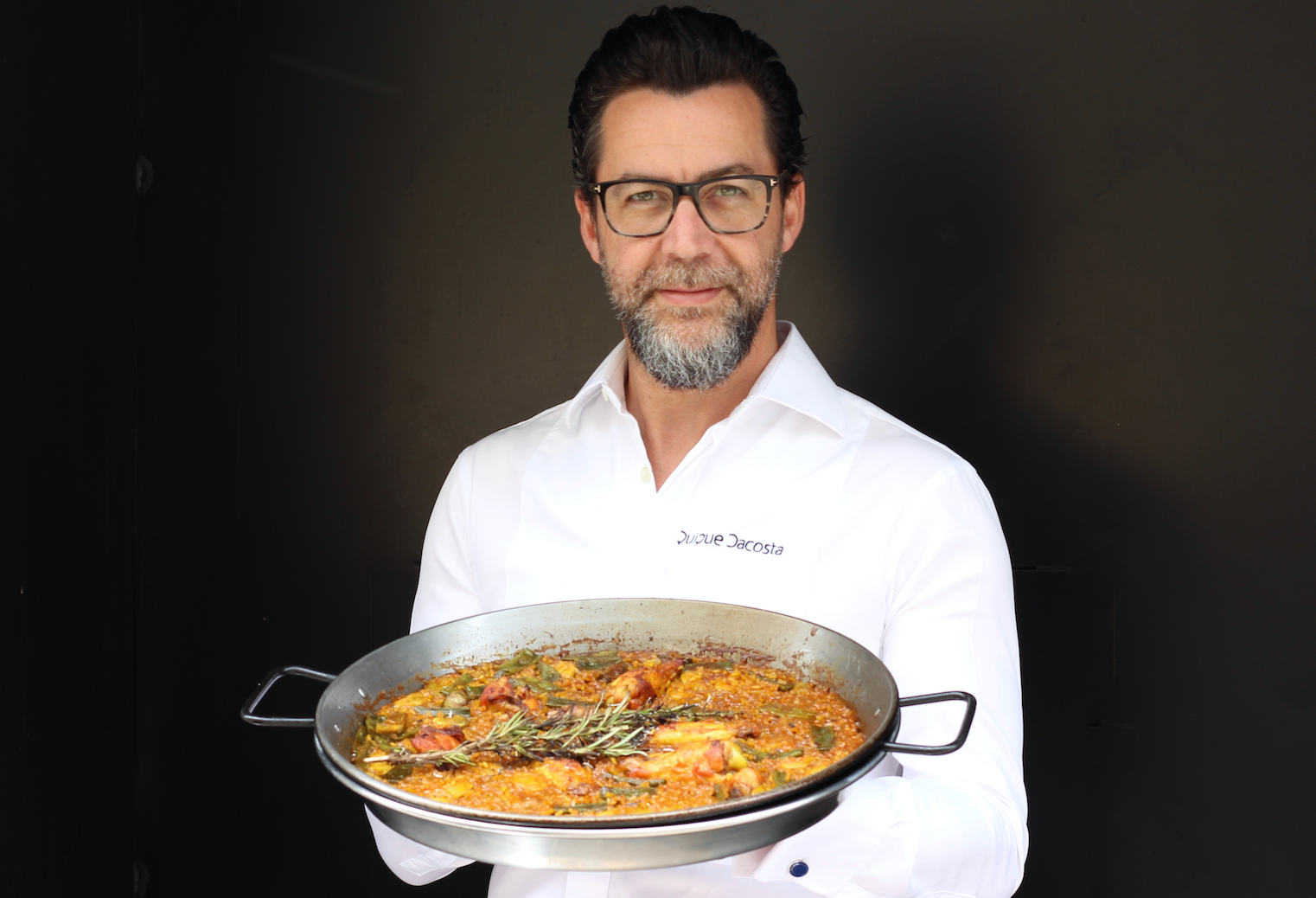 It is all happening in London this summer. Arros QD is the first international restaurant from the three-Michelin-starred chef Quique Dacosta. His eponymous Quique Dacosta Restaurant, which has held three stars since 2013, is a regular feature in Elite Traveler's Top 100 Restaurants and came 46th in 2019. He is now aiming to repeat his success in London with a menu that specializes in rice dishes.
An entire section of the menu is devoted to the humble grain. It includes dishes such as 'Paella Valenciana', a traditional take on the dish that includes Rabbit chop, chicken and butter beans, all cooked over a wood fire and using a variety of timbers to complement each dish.
He has also made best use of fine British ingredients such as wood pigeon, which is served with wild mushrooms, rosemary and porcini aioli. The restaurant's design also has Spanish roots with the Barcelonan studio, Lázaro Rosa-Violán, showcasing an open kitchen that awards diners with views of the eight-meter flame grill upon which their rice is cooked.
Galit
Chicago
Galit has received critical acclaim since opening in Lincoln Fields earlier this summer. The brainchild of James Beard Award winner Zach Engel, the restaurant was labelled a 'Middle Eastern Masterpiece' by the Chicago Tribune. Engel built his reputation with his excellent modern Israeli food in New Orleans and Galit is his first restaurant.
His ambition is to take Middle Eastern cuisine, which is underrepresented in fine dining kitchens, to the next level. True to its origins, many of the dishes are small and shareable. Engel focuses on perfecting the basics like hummus and falafel to bring them to a fine-dining level.
There are also refined dishes, such as Engel's version of kubbe halab, a traditional Iraqi dish. This is made with a saffron rice crust, stuffed with lamb and harissa and the fried and topped with an almond and raisin sauce.
Kawi
New York
Another rising star from the Hudson Yards dining collection, Korean restaurant Kawi is the latest outlet from the highly-regarded Momofuku group. The menu has been developed by the group's founder David Chang and executive chef Eunjo Park and reflects their fine-dining background while staying true to Korean traditions.
The opening of Hudson Yards saw a number of high-profile restaurants added to New York's rich dining scene, but as the hype has slowly died down, Kawi has risen to the top. It is now one of the most in-demand restaurants in the area. One of the most popular dishes is the 'rice cake with Benton's ham and chili jam'.
Unlike most Korean restaurants, Kawi makes its own rice cakes in-house. It is a long and arduous process but underlines Park's intention to deliver the best Korean cuisine.
El Invernadero (Pop-up)
Monaco
Monaco is already one of the best fine dining destinations in the world, but it is about to get even better with the opening of a Michelin star pop-up. Starting in July, Rodrigo de la Calle will relocate his one-starred restaurant El Invernadero to Hotel Metropole Monte-Carlo.
The revolutionary chef will take over the hotel's Odyssey, an outdoor pool and dining area. Rodrigo will bring with him his exciting Gastrobotanica concept, which merges gastronomy with botanicals in such a way that it enhances both. Expect 'unknown' vegetables to play a prominent role on the menu.
Rodrigo said: "Monsieur Robuchon always had faith in me; he was also convinced that the future of gastronomy would consist of locally produced ingredients and that the future would be green. Today I am extremely proud to be able to share this common vision with clients at the Hotel Metropole Monte-Carlo."