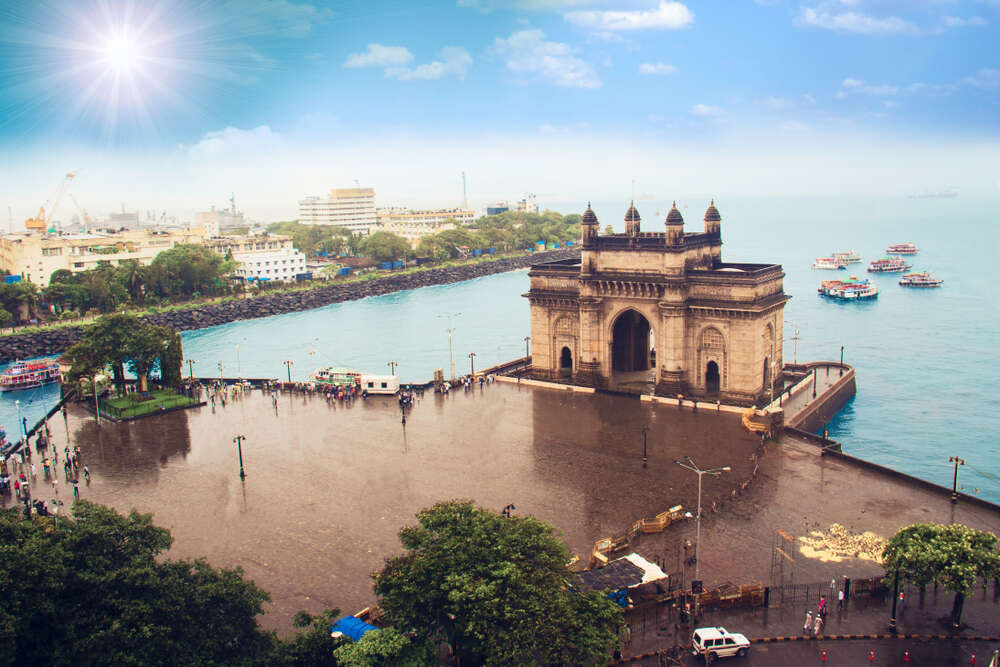 One of the things that unite the many areas of the Indian subcontinent is their delicious, colorful and vivid food.
The city of Mumbai, in India, attracts guests with a wide range of gastronomic delights, such as traditional dishes like Biriyani and exotic ones like pecking duck. Home to several award-winning chefs and renowned fine dining venues, this city is ideal for a culinary tour of India's most opulent cuisine.
These five culinary establishments have a lot to offer, from extensive cocktail menus to unique gourmet experiences.
[See also: The Camellias: India redefines sustainable luxury living]
San-Qi
San-Qi at Four Seasons Mumbai pulsates with the spirit of new Asia, offering an energetic dining experience that takes guests on an eclectic culinary adventure through some of the most popular cuisines of the East. The name San-Qi means "three energies," and here, within sleek and contemporary surroundings, you can savor a selection of exotic Far Eastern and subcontinent cuisines.
The restaurant features tandoor kitchens, with its upper levels dedicated to Thai and Japanese cuisine. Linking the two floors is a dramatic staircase lined with wine racks housing a small but impressive wine list, including the best of the Old and New World wineries. A passionate team of sommeliers are on hand to guide you through the classified clarets, hand-picked Bordeaux's and the best blends from the emerging wine producers of the Nashik region of India. Four private dining rooms are available for exclusive events.
Wasabi by Morimoto
Wasabi by Morimoto in the Taj Mahal in Mumbai, created by the skilled hands of chef Morimoto, stands out for its in-depth knowledge of Japanese culture. The chefs here provide an extensive menu of mouthwatering Japanese delicacies with an array of delicious sakes and succulent sushi. The gorgeous interior decor is dominated by the teppanyaki kitchen, which serves as a focal point of activity, as well as a large artwork by Mumbai artist Sadan and Shirke. The wide variety of single malts and blended whiskies forms the perfect accompaniment to this exotic culinary experience. Private dining can be arranged for up to eight guests who will enjoy an exclusive selection of sushi prepared by their own personal chef.
Golden Dragon
Swathed in the sumptuous decor of the Orient, the Golden Dragon at the Taj Mahal Palace has long held its iconic status as one of India's most innovative restaurants. The Buddhist altar at the entrance bestows good luck, health, and prosperity upon arrival, encouraging diners to relax in atmospheric rooms resplendent with exquisite Chinese artifacts. The perfect location for an intimate dining experience, The Golden Dragon can provide private rooms catering for up to 12 guests.
[See also: The Best Indian Restaurants in London by Andy Hayler]
Trèsind
Many of the best restaurants in Mumbai have attempted to serve modern Indian cuisine, but Trèsind is one of the very few who get it right. Dishes are served in spectacular and playful ways, but every flavor coming out of the tasting menu is unmistakably Indian. We recommend the chef's 10-course tasting menu that is served at dinner. It takes diners on a visual and sensual journey through India's various food cultures. The chef's signature dish is the Khichdi of India, a rice and lentil dish using various ingredients from the different states of India. The bowls are placed on an outline of the country, with each dish placed according to its origin.
Ziya
Relish exotic spices and aromatic herbs of the East at Ziya, the Oberoi Hotel's signature restaurant. Under the direction of two-Michelin-starred chef Vineet Bhatia, the restaurant presents an innovative evolution of traditional Indian cuisine. Bhatia, considered by many as Britain's most talented Indian chef, is renowned for breaking boundaries in the combination of ingredients and for his creative style of presentation. Relax in elegantly furnished surroundings and enjoy the 'light and imaginative' dishes of one of the masters of Indian cuisine.
Image: Shutterstock