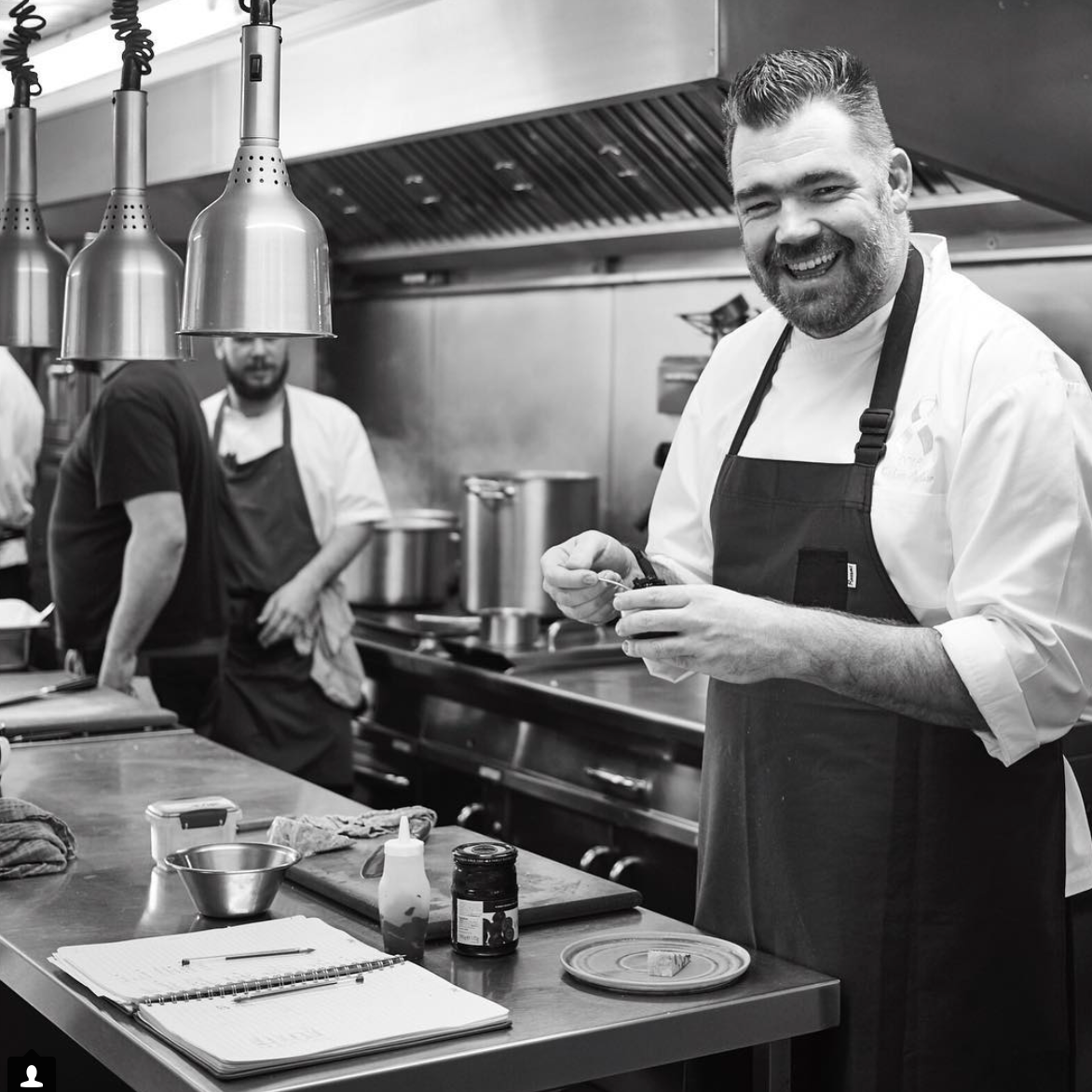 Dubai is top of the list for many elite travelers, but while the city may be more well known for its lavish hotels, Dubai has also developed a pedigree for importing some of the world's best chefs. To celebrate Dubai and its thriving culinary scene, Elite Traveler has rounded up our list of the chefs to watch this year.
Tristin Farmer, Marina Social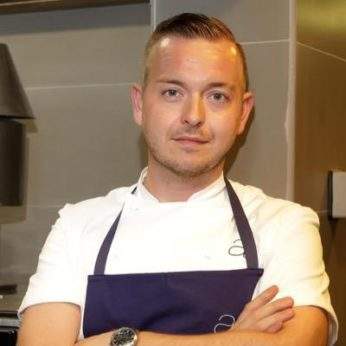 Born in rural Scotland, Tristin Farmer started his career at the illustrious Gleneagles Hotel where he trained in the two Michelin star restaurant before moving to London in 2007 where he worked at Gordon Ramsey at Claridges. Three years later Farmer had been promoted from chef de partie to sous chef before moving to Petrus as senior sous chef helping them win a Michelin star in 2011.
Farmer's hand in winning Petrus their star, and his culinary wizardry resulted in Ramsey promoting him again, this time making him head chef at Maze by Gordon Ramsey where he led the kitchen for three years before leaving to join Jason Atherton's The Social Company. Over the next four years Farmer worked across Pollen Street Social, City Social, the pre-opening of Aberdeen Street Social in Hong Kong, before finally settling in his current role as Chef Patron at Marine Social. While Farmer is already a well established chef, his undeniable skill is what makes him a chef to watch this year. As with any chef of Farmer's calibre, their dedication to constantly improving will see him take Marina Social to another level over 2018.
Davide Gardini, BiCE
Growing up in Emilia-Romagna in north east Italy, Gardini comes from a traditional Italian family whose love of food inspired him to pursue a career in the kitchen. With his first job as a kitchen assistant coming at the tender age of 15, Gardini went on to work for the likes of La Dispensa di Sadurano, Il Trebbo, Tinto and the much-lauded Osteria Petito.
During his time at Osteria Petito, Gardini received an award from the Slow Food Guide with his cooking being celebrated for following the ethics and ideals of the slow food movement.
Now Gardini works as head chef at BiCE Ristorante, having moved over to Dubai in 2014, with his wholly authentic Italian menu offering some of the city's finest food.
Nathan Outlaw at Al Mahara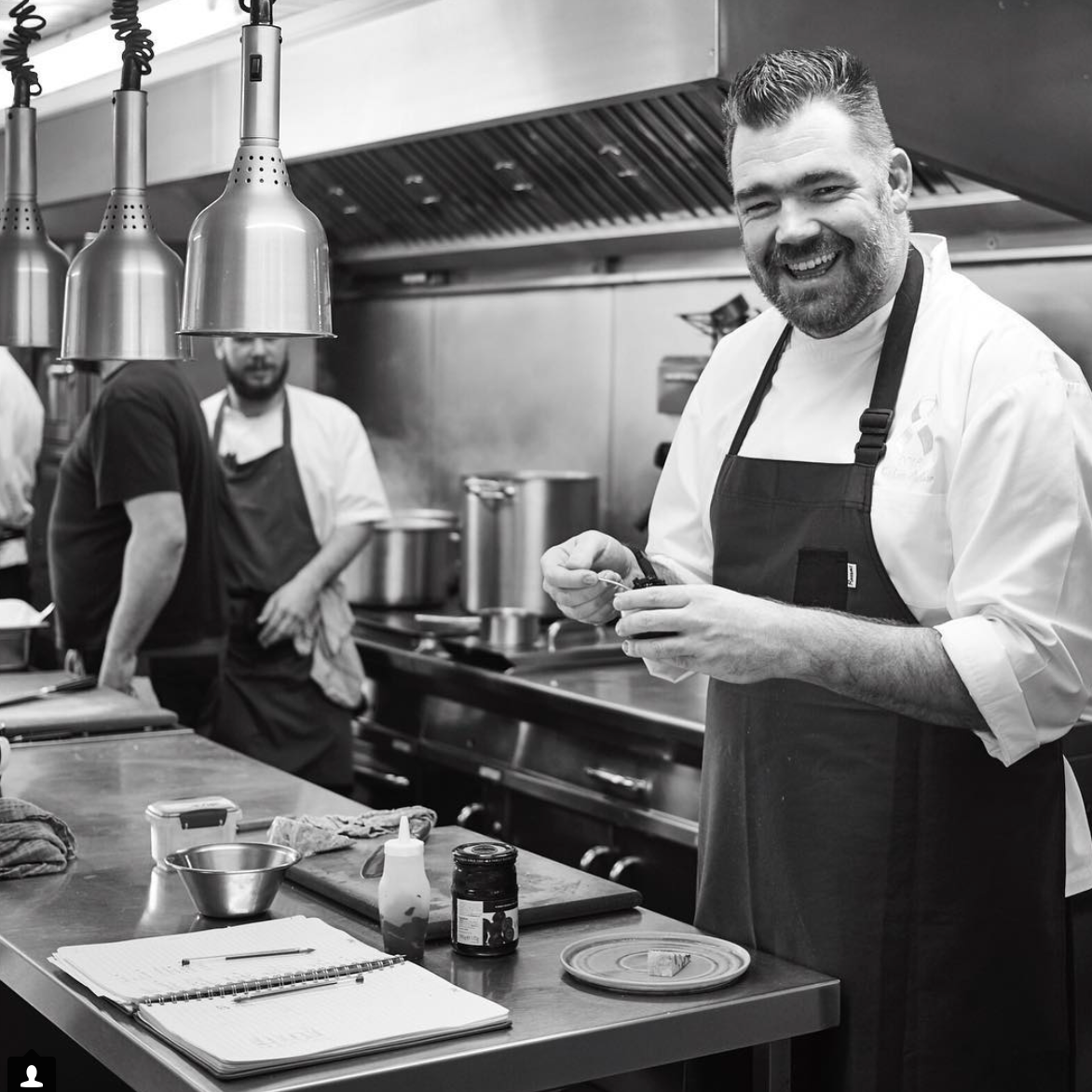 Nathan Outlaw's path to working at the Burj Al Arab Jumeirah is an unusual one. Originally from the sunny coastal town of Cornwall in the UK, Outlaw made the 4,000 mile journey to head up the hotel's iconic Al Mahara restaurant after being awarded two-Michelin-stars for his now legendary restaurant in the town of Port Isaac.
Set within a private aquarium, Al Mahara has become one of the most-pictured restaurants in the world, and while many travelers seem to just focus on its fantastic setting, Outlaw's food is certainly nothing to be sneered at. The Al Mahara's tasting menu includes dishes such as red mullet with fennel, saffron and Porthilly crab sauce, and wild Cornish turbot with peas, broccoli and a warm tartare sauce. Showing why many regard Nathan Outlaw at Al Mahara as the best seafood restaurant in the city. With 2018 comes Outlaw's third anniversary of being in Dubai, which will require the chef to really take his food up a notch having already laid some fantastic ground work in his previous years.
Paolo Bellamio, Pierchic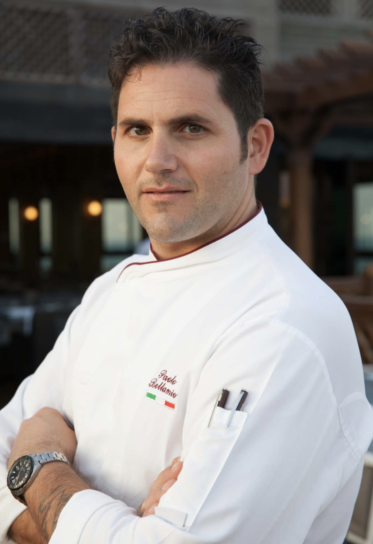 Having joined Pierchic last year, Bellamio's initial twelve months at the fine-dining seafood restaurant saw him completely overhaul the menu, bringing with him a number of luxurious dishes including the likes of marine plankton risotto and Wagyu Kobe 7 beef with black truffle. For those unfamiliar with Bellamio, the chef hails from Padua, Italy and began his career working for a number of catering business across Italy before working his way across kitchens spanning Italy, Spain and Dubai. Since 2015 Bellamio has worked for the Jumeirah group, working on the opening of the brand's Trattoria restaurant before finally settling as head chef at Pierchic.
John Buenaventura, Cuisinero Uno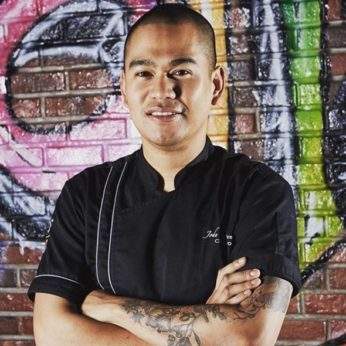 Despite only being in his early thirties, John Buenaventura has already proven his culinary skills in Dubai's top kitchens for a decade, including his most recent post as chef de cuisine of Seafire Steakhouse in Atlantis the Palm. Now having just opened his own tapas restaurant and bar Cuisinero Uno, the chef is firmly on the radar of Dubai's diners. Located within the Steigenberger Hotel, this new dining spot is already garnering rave reviews for its food as well as its upbeat vibe. More than anything, this chef is known for his inventive culinary approach, which can be seen through the tapas plates at this new venue. Buenaventura also has plans to expand this dining concept to include more venues in Dubai and abroad, including his home country, the Philippines.
Colin Clague, Rüya
Following on from his role as executive chef at Zuma in London and Dubai, head chef of Jason Atherton's Pollen in Singapore, and the chef behind the opening of three-Michelin-starred Jean Georges Dubai, Colin Clague now helms the kitchen at Dubai's Anatolian restaurant Rüya. Throughout this time, he's won a number of culinary awards, further proving his prominence on the dining scene. A reverence for seasonality and local produce, deriving from his Isle of Man roots, is fused with the inspiration he's found during his time spent traveling in the Middle East and beyond. Now, as the chef aims to make Anatolian cuisine more widely recognized for its diversity, it's clear he's intent on making his mark, with aspirations to open another Rüya overseas.
Reif Othman, Billionaire Life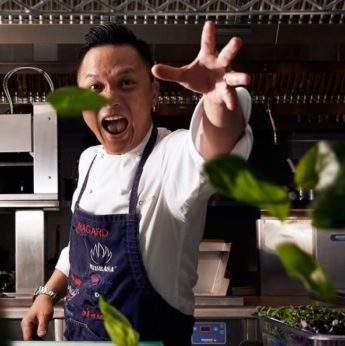 The Singaporean chef Reif Othman began garnering attention here for his work as executive chef of Zuma in Dubai, Abu Dhabi and Turkey, and overseeing the Miami and Hong Kong restaurants, during which time he placed the Dubai restaurant among the world's best restaurants ranking. He then went on to open PLAY Restaurant & Lounge, and 12-seat chef's table The Experience in the space above it where he has created his innovative dishes up until earlier this year. With Othman behind the food here, the restaurant and the chef himself have been awarded a series of accolades including Restaurant of the Year and Chef of the Year. It was in February 2018 that the chef announced his departure from PLAY and the closure of The Experience in pursuit of a new challenge. Othman is now the executive chef and business partner of Dubai's Billionaire Life restaurant group, whose venues are situated across the globe, and he plans to bring The Experience back as a pop-up.
Nick Alvis and Scott Price, Folly

These two collaborative chefs first became known in Dubai when they took over the restaurant Table 9, following a number of years spent working for Gordon Ramsay in London, Paris and Dubai. From the success of this dining spot, the two chefs went on to launch Taste Kitchen, and the beginning of 2018 saw the arrival of their latest culinary offering, Folly by Nick & Scott. Located in Souk Madinat Jumeirah, this new dining spot incorporates an intimate dining area complete with open kitchen, and two outdoor terraces with waterfront views. The culinary experience here is based around ingredient-led dishes and diners are given the opportunity to create their own tasting menus.