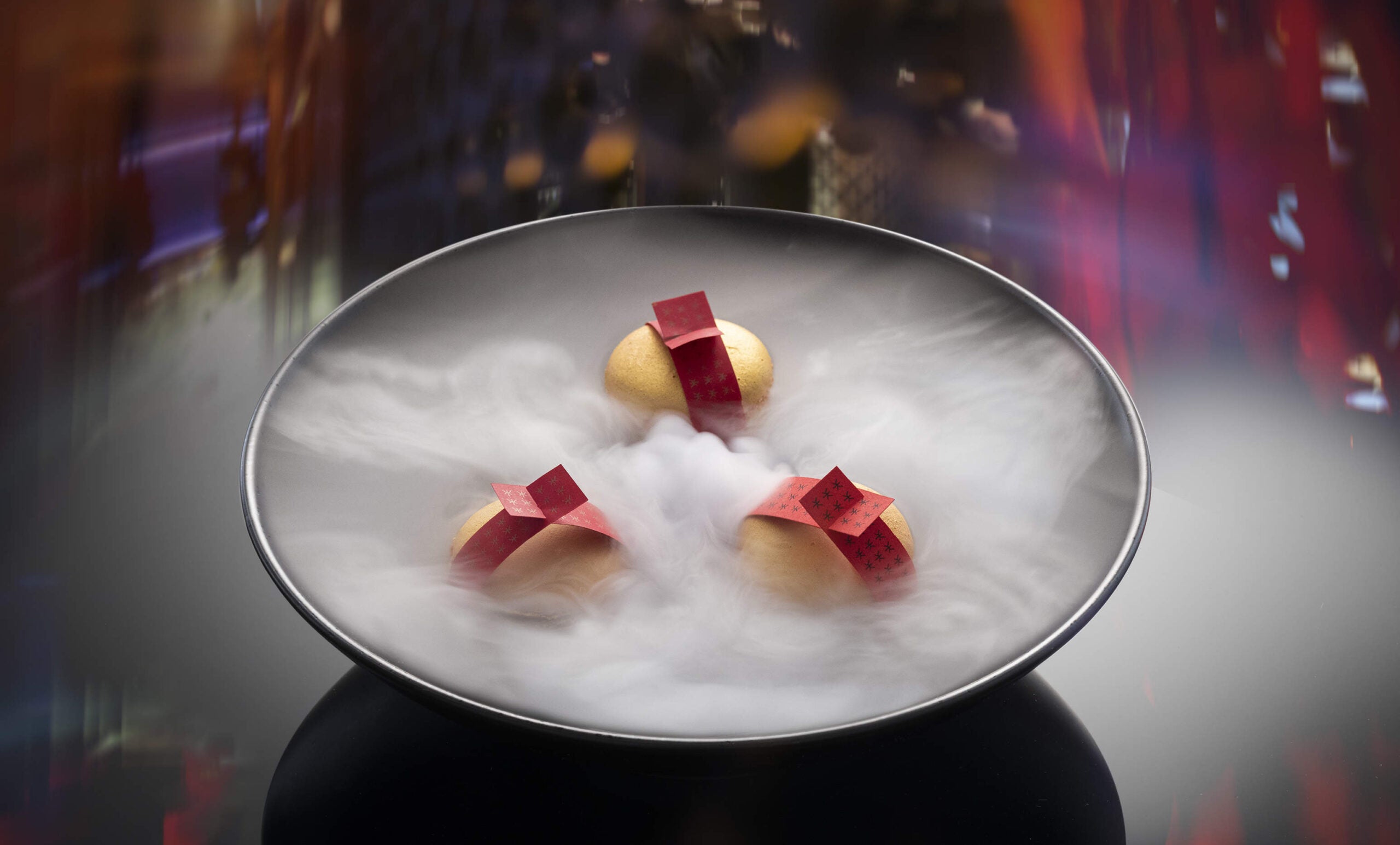 In celebration of Chinese New Year Hakkasan Hanway Place and Hakkasan Mayfair have created a divine set menu climaxing with a classic fortune cookie with a dark twist.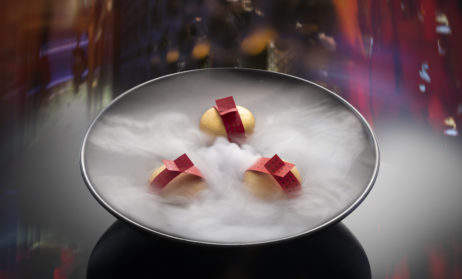 Tucked down a side street off London's bustling Oxford Circus, Hakkasan Hanway Place is located on a subterranean level. The restaurant's design is as cool as the cuisine; designed by famed interior designer Christian Liaigre, it is sleek and sexy with dark wooden Chinese-style screens and pops of black and gold. The dim lighting adds to the sensuous mood with hanging spotlights above each table — the occasional flash only interrupts the lighting as diners snap pictures of the Instagrammable dishes. The bar is a focal point, standing in front of an exposed-brick wall with blue lights illuminating the area and creating a rippling effect across the brick.
But of course, you come to Hakkasan for the food. The Chinese New Year set menu is nine courses of sumptuous Chinese food, but before the first course is brought out to you (staff are attentive and friendly), a red flag with intricate gold illustrations is presented to your table. The idea is to write down your wish for the New Year, and then it is hung up in the restaurant with all the hopes and dreams of your fellow diners.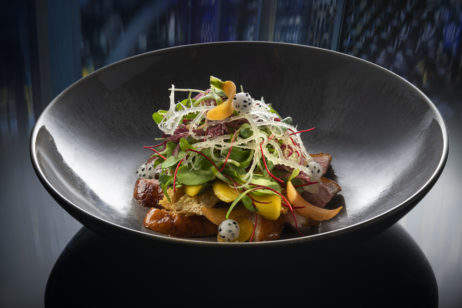 The menu begins with Peking duck with crispy bean curd and mango, a light and moreish dish, followed by a dim sum duo — the seafood sesame jian dui is mouthwateringly good. Other highlights include the superior soup with Chilean sea bass and bamboo pith, and the super-succulent wok-fried lobster with spinach and lily bulb. There's a huge wine and cocktail menu and if you're not in the mood for a glass of the hard stuff, the non-alcoholic options are also surprisingly extensive. Try the refreshing Green Nile with kiwi, ginger, coriander, lychee and apple.
The final course is a fun twist on the traditional fortune cookie. A golden macaroon is used in place of the cookie and is tied with a red ribbon. The ribbon contains a tongue-in-cheek musing from renowned author Will Self on modern day life. The ribbon I opened read: "One thing is absolutely for certain: you're going to live to a ripe old age… for a dog."
The Chinese New Year menu is £88 ($115) per person and is available until February 24th. To book, call +44 (0)20 7927 7000 or visit hakkasan.com