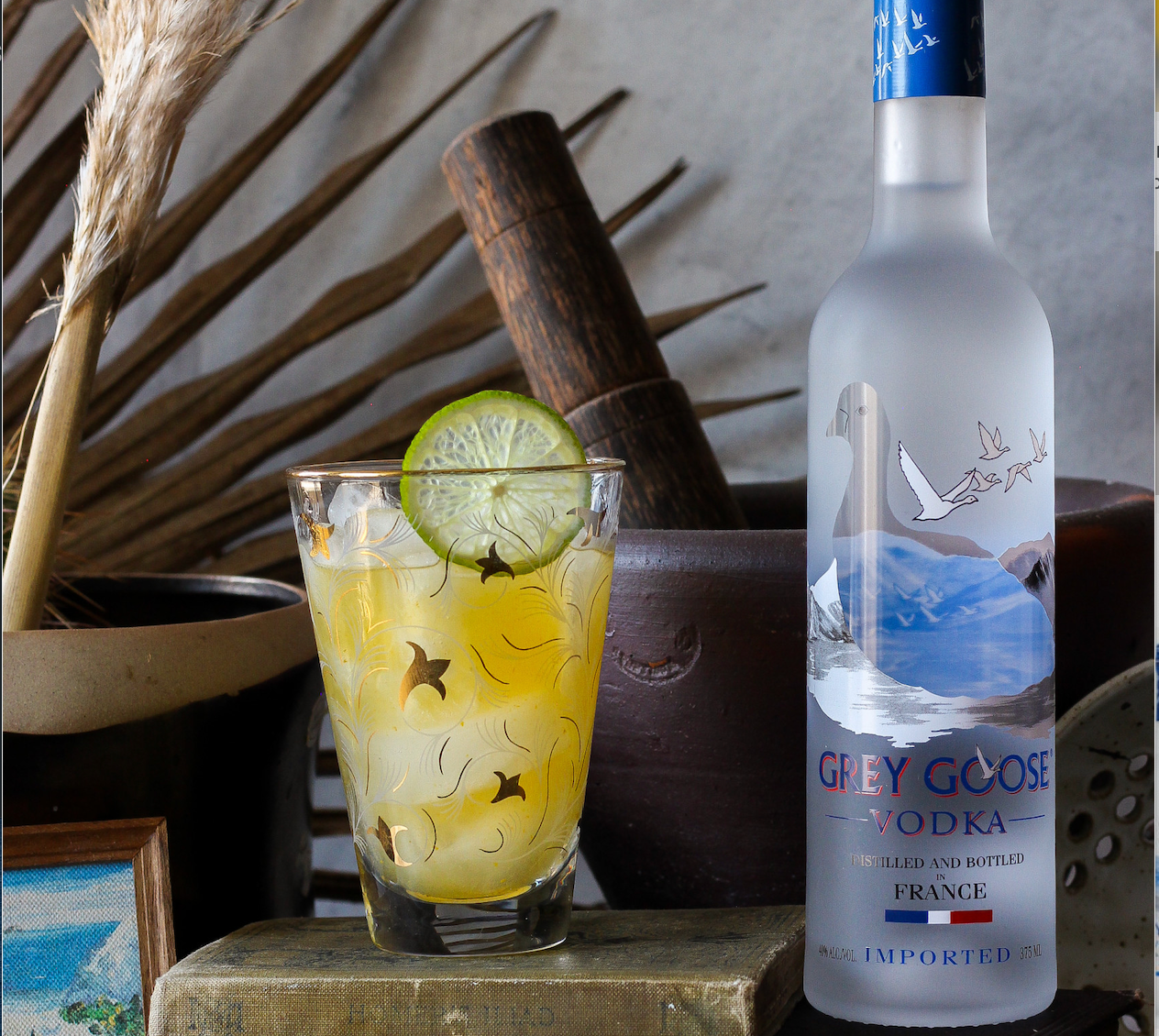 Grey Goose French Passion
1.5 parts Grey Goose Vodka
0.25 part passionfruit purée
0.25 part cinnamon syrup
0.5 part fresh lime juice
Dehydrated flower
To make, add all ingredients to a shaker with ice. Strain into a rocks glass with a large ice cube, and garnish with a dehydrated or fresh flower.
Grey Goose's French Passion cocktail transports you to the South of France with a tropical twist. Made with the finest Grey Goose Vodka and extremely fresh passionfruit and lime juice, with a dash of cinnamon, the drink exudes the sophistication of Provence. The zesty lime offsets the tangy sweetness of passionfruit, and a dash of cinnamon adds an elegant layer to the drink. Because this is inspired by the lush hills of Southern France, add a bit of je ne sais quoi to your creation with fresh flowers or dehydrated flowers.
If you don't have the ingredients to make this drink at home, you can order a set from Cocktail Courier, which comes stocked with all ingredients needed to make the perfect cocktail. Cocktail Courier's nicely packaged cocktail creations includes a bottle of passionfruit purée, two small bottles of Grey Goose Vodka, 1 bottle of cinnamon syrup and two fresh limes. What's nice about the boxes (aside from the fact everything is perfectly proportioned for you) is that you can order a set that makes either two cocktails or eight cocktails; the latter is perfect if you're hosting a small (socially distanced) get together. It's the perfect drink to welcome the warm weather.
Grey Goose global brand ambassador Joe McCanta created this delicious drink on Elite Traveler's Instagram Live Cocktail Hour this past week. If you want to see the final result, as well as learn some tips and tricks along the way, be sure to watch the video below.
For more information, visit greygoose.com and purchase the cocktail kit here.