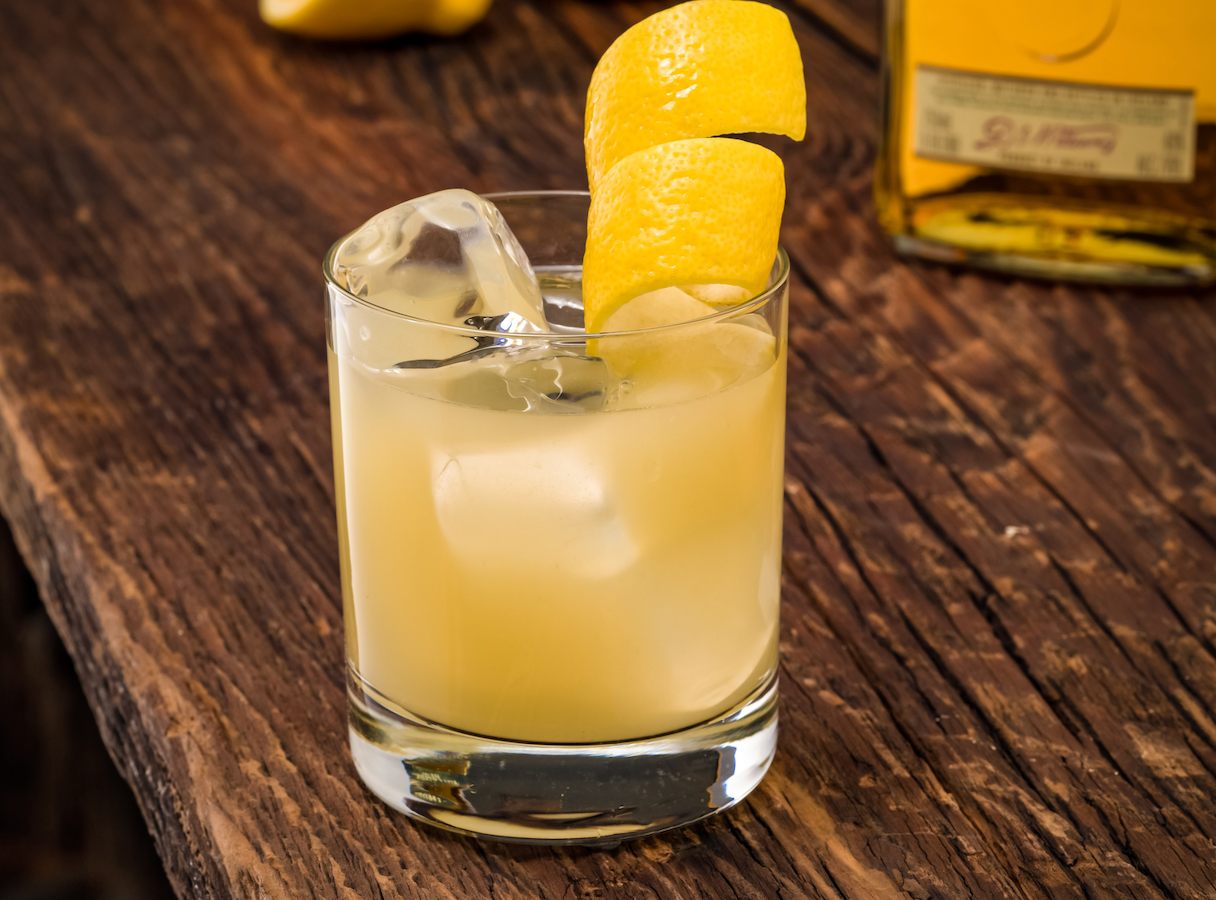 Irish Gold Rush with Tullamore Dew
2 parts Tullamore Dew Original
.75 parts fresh lemon juice
.75 parts honey syrup
Lemon twist
To make, combine all ingredients into an ice-filled shaker, and shake well until chilled for about 10 seconds. Strain into an ice-filled old-fashioned glass, and garnish with a lemon twist.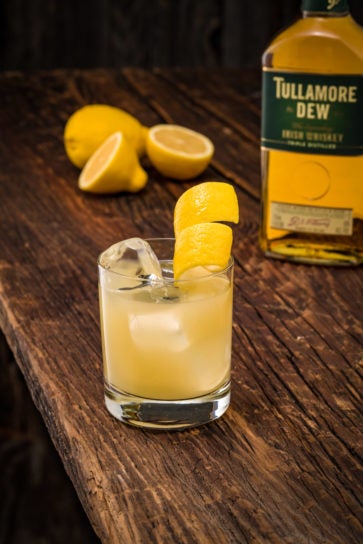 Whether you're braving the bars (or pubs!) for St Patrick's Day or enjoying time at home with friends, whip up an Irish Gold Rush with fresh lemon and honey to bring out the flavors of Tullamore Dew Original. The original is aged in ex-bourbon and sherry casks and begins with light, sweet citrus and green apple notes; on the tongue, there is fresh fruit, toasted wood and vanilla; and there is a buttery finish. While you can't go wrong with any of Tullamore's expressions, each bottle lends itself to a different type of cocktail. Try your hand at making the Bad Apple Dew Whiskey Cocktail, with Tullamore Dew's Cider Cask Finish, or make an Irish Espresso Whiskey cocktail with your choice of expression.
Tullamore Dew Irish Whiskey is the original triple-distilled, triple-blend whiskey from Tullamore, Ireland. Started in 1989 by Daniel E Williams (for which the whiskey is named), Tullamore Dew revolutionized the whiskey industry by creating Ireland's first blended whiskey. The company was then taken over by Williams' son, Desmond, before ceasing production. In 2014, Tullamore Dew was re-born, and the company created a state-of-the-art distillery in Tullamore to revitalize the brand and bring its story back to life.
There are nine expressions in the Tullamore Dew range, all crafted with three types of grain, triple distillation and a blend of three whiskeys. Apart from the original, other expressions include a 12 Year Old Special Reserve, a 14 Year Old Single Malt, 18 Year Old Single Malt, 15 Year Old Trilogy, Phoenix, Warehouse Release, Cider Cask Finish (with apple notes) and an XO Rum Cask Finish.
To learn more about the whiskey, visit tullamoredew.com