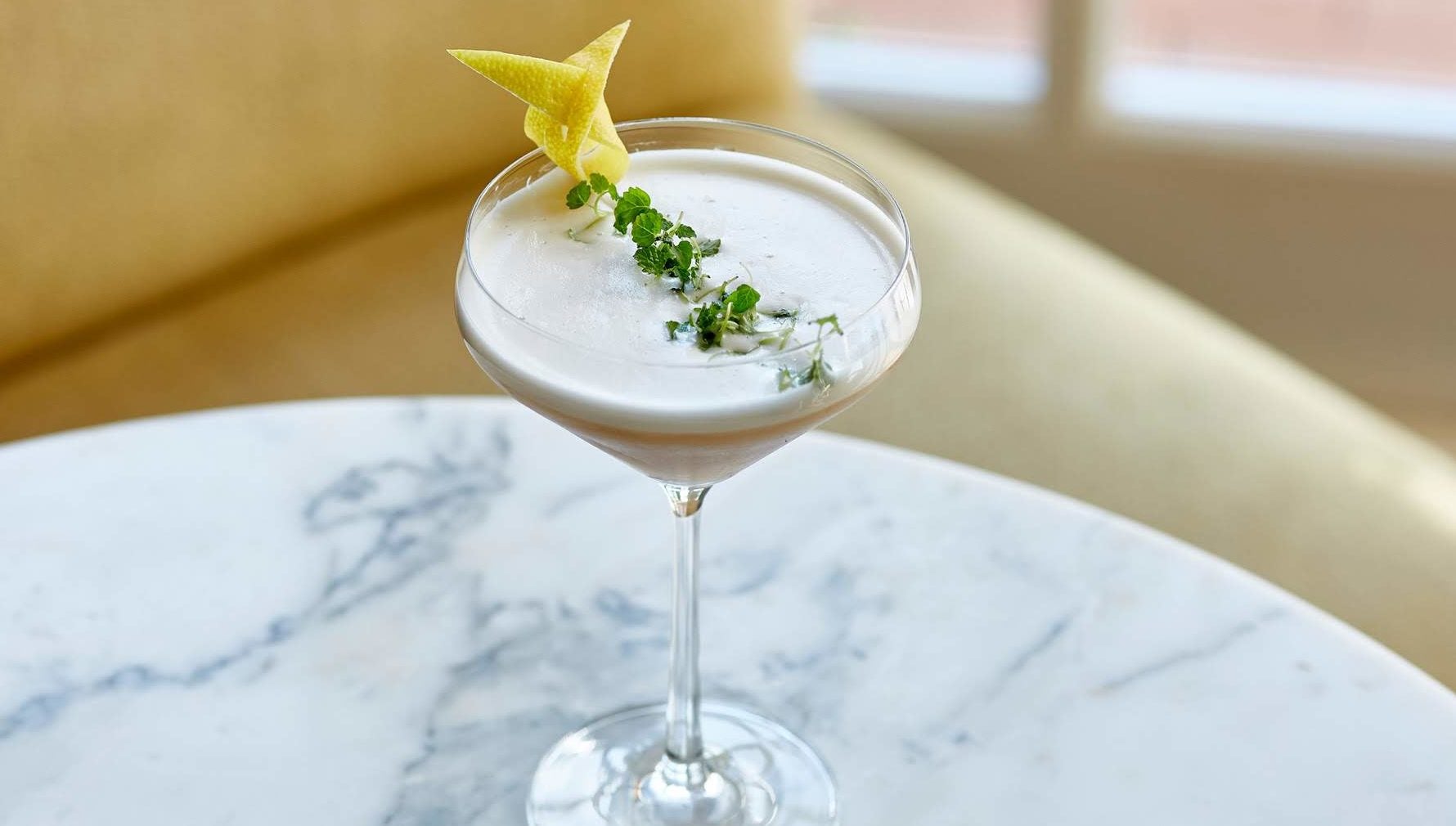 Wild Carrot Cocktail at Four Seasons Hotel Hampshire
50ml Wild Carrot Gin (or any gin)
40ml pomegranate juice
40ml pineapple juice
10ml tonic syrup
15ml lime juice
To make, shake all ingredients in a cocktail shaker with no ice. Next, add some ice, shake and strain into a martini glass. Garnish with a lemon twist and Peychaud's bitters.
Transport yourself to the heart of the English countryside with Four Seasons Hotel Hampshire's Wild Carrot cocktail, made with gin, tonic syrup and fresh fruit juices. The cocktail is served at the lovely Wild Carrot restaurant, and contrary to its name, wild carrot is actually a white wildflower found in the fields of Dogmersfield Park surrounding the property. The fresh cocktail is a representation of the restaurant's fresh menu with locally sourced natural ingredients, from the local Hampshire markets and the surrounding areas.
Four Seasons Hotel Hampshire is housed in a restored, 18th-century manor and offers several classic countryside activities, like horseback riding in the Equestrian Center, unwinding in the lovely spa, river journeys along the verdant Basingstoke Canal and partaking in an adrenaline-fueled forest adventure. There is also a tennis court, swimming pool, cycling, croquet and clay-pigeon shooting for the entire family.
The resort is perfect for kids (there is the Kids For All Seasons program and even a mini kid's waterpark), and kids can partake in outdoor activities as well, including falconry and fishing. The hotel also has a games room for children and a fantastic fitness center.
The suites reflect the building's vast history, but are designed with a modern flair. Expect bright and playful patterns alongside ornate chandeliers, centuries-old art and cozy fireplaces. Each room has beautiful views over the lush grounds. Hampshire is a quiet destination that pairs outdoor fun with a relaxing stay.
For more information, visit fourseasons.com/hampshire