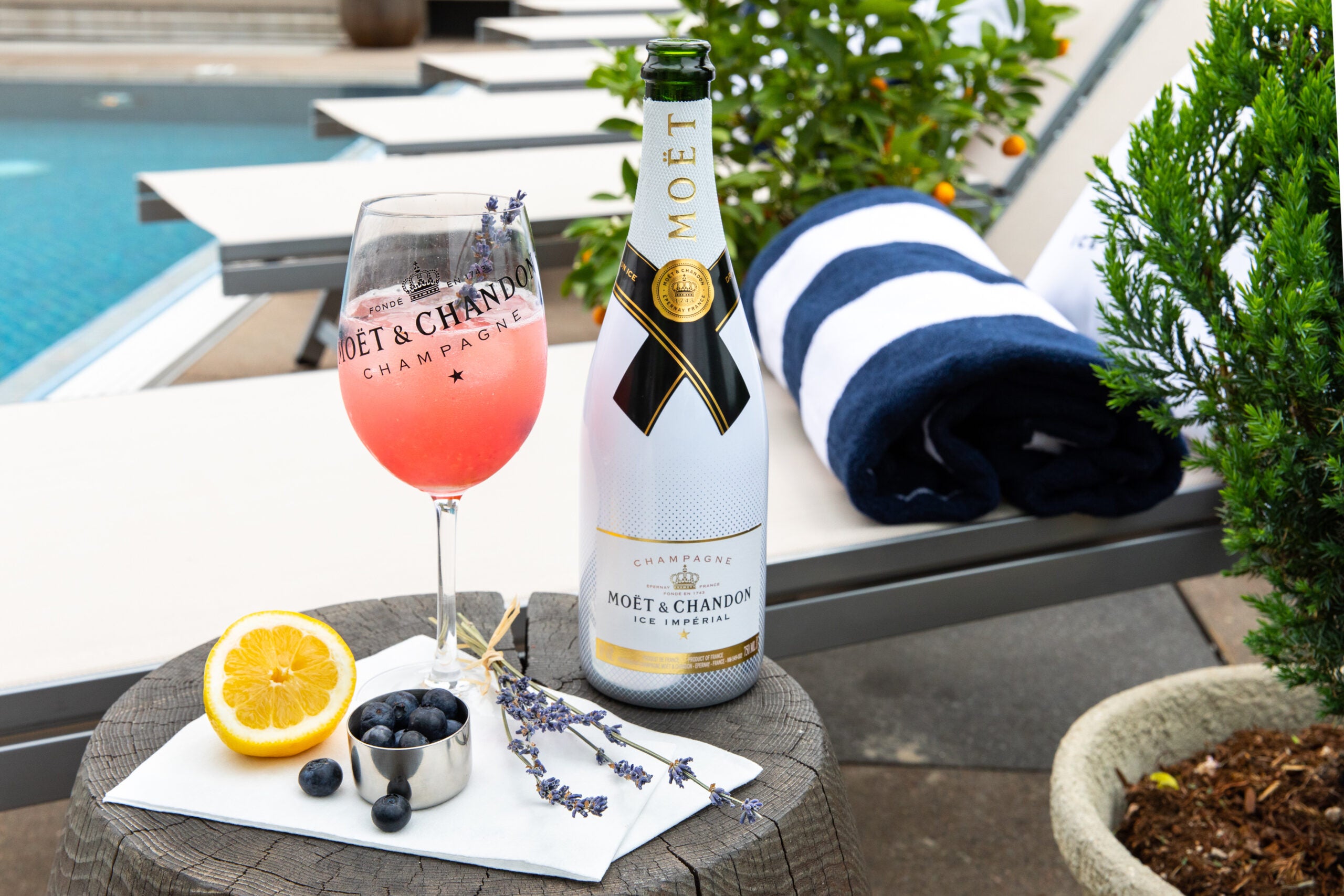 Moët Riviera Spritz
3oz Moët Ice Impérial
1oz vodka
.5oz St-Germain French elderflower liqueur
.5oz fresh lemon juice
.5oz simple syrup
6 blueberries (for muddling)
Garnish: blueberries and lavender sprig
To make, muddle the six blueberries and add the mixture of lemon juice, simple syrup, vodka, elderflower liqueur in a shaker tin. Shake vigorously and strain into a wine glass with ice cubes. Top with 3oz Moët Ice Impérial, and garnish with berries and a sprig of lavender.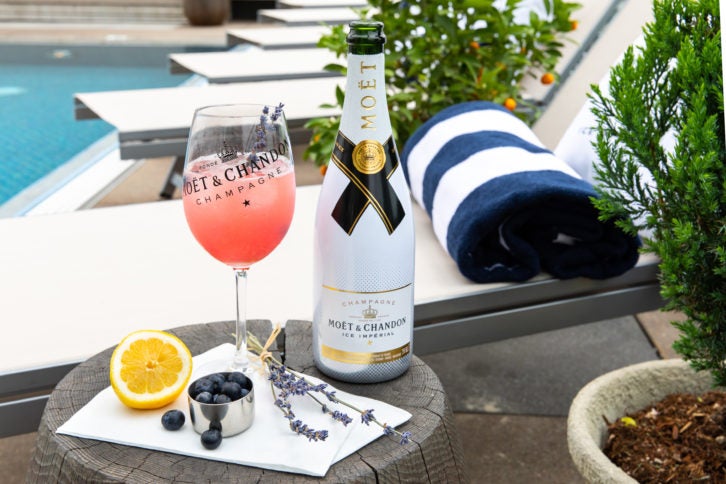 Olympic figure skater and all-around-bubbly guy Adam Rippon (whose Instagram is definitely worth a visit) has partnered with Moët & Chandon on its new summer champagne: Moët Ice Impérial. This champagne is the first-ever champagne designed to be served over ice (how fitting!), as well as coincide with the 50th anniversary of the French film La Piscine.
"La Piscine" is also the name of a popular ritual of serving champagne over ice, common among the who's who that flock to the South of France each summer, which is how Moët became inspired to create their brand-new creation. The champagne is fresh and fruity with a seductive palate and elegant maturity. It's blended with Pinot Noir, Pinot Meunier and Chardonnay and has a deep-gold hue and a powerful aroma.
To celebrate his new partnership with Moët & Chandon, as well as the lively summer season and the anniversary of the French film, Rippon created his very-own spritz inspired by the South of France, called Moët Riviera Spritz – a fresh, bubbly and fruity drink.
As you may know, Rippon announced his retirement from skating and is releasing his memoir, Beautiful on the Outside, plus his new YouTube show, "Break the Ice."
You can find Rippon's Moët Riviera Spritz at bars across the country and at The Jimmy at The James Hotel in New York's SoHo neighborhood.
For more information, visit moet.com