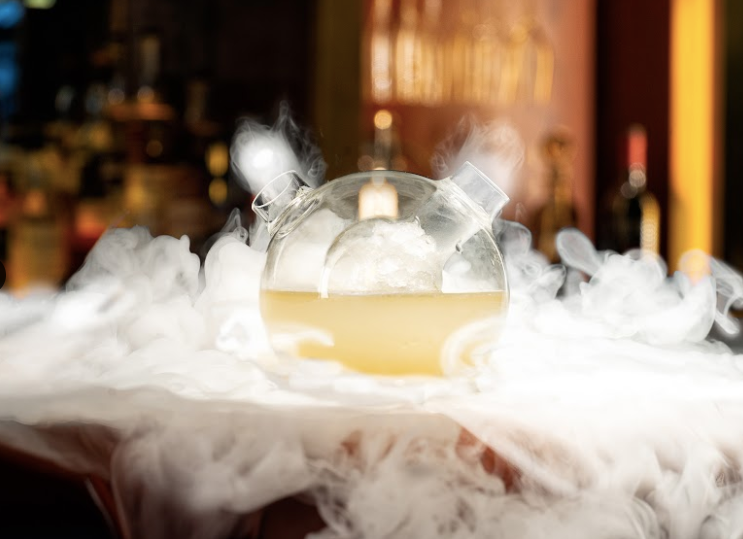 Man on the Moon at The Stafford, London
2 oz of Monkey Shoulder whisky infused with ginger
.5 oz lemon juice
.5 oz homey syrup
1.5 oz homemade fennel soda stream
To make, pour all ingredients without soda into a shaker with ice. Shake for 10-12 seconds, double strain and add fennel soda.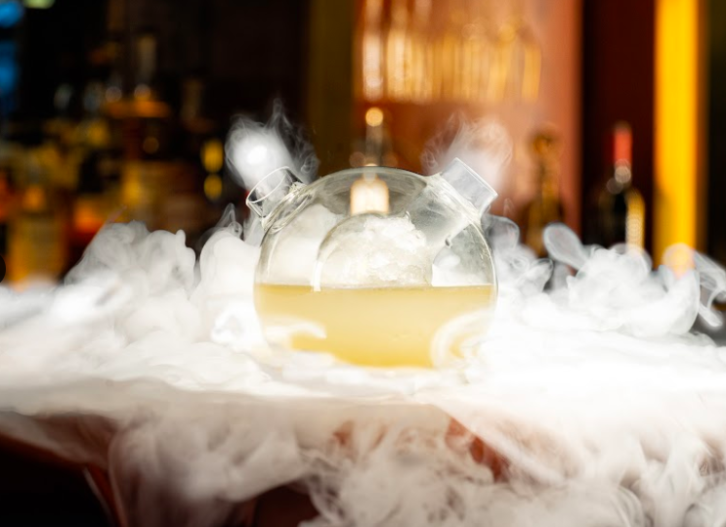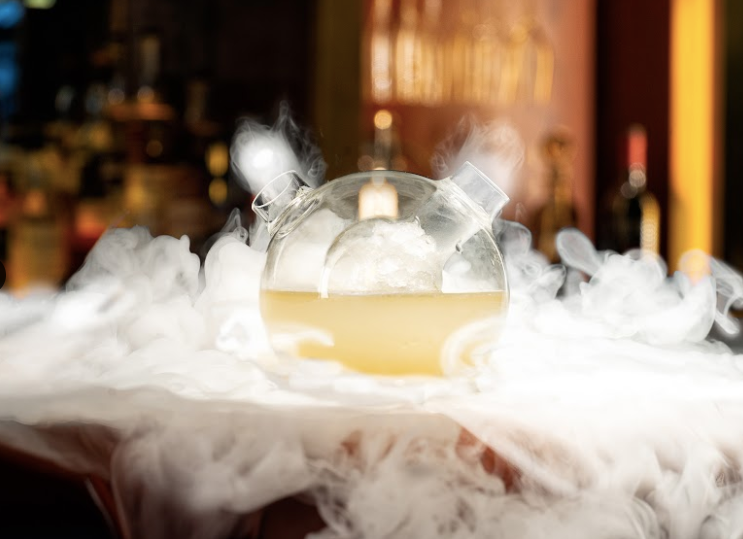 July 20 is the 50th anniversary of the man's first time on the moon, when the US' Apollo 11 spaceship landed and Neil Armstrong and Buzz Aldrin took their first steps. As Neil Armstrong once said, "That's one small step for man; one giant leap for mankind." As we celebrate this heroic and life-changing event, we honor our astronauts by raising a glass influenced by, well, the moon.
The Stafford, London has released a cocktail menu titled American Dream with this Man on the Moon cocktail. Infused with Monkey Shoulder whisky, ginger, fennel, honey, lemon juice and soda, it's a sour-yet-sweet drink. But it's the cocktail's presentation that has the real 'wow' factor. While it's perfectly delicious to make at home, if you order this drink at The Stafford, London, you'll get the cocktail in a large, circular smoking glass. The glass resembles a moon and the openings to sip out of, the moon's craters.
The cocktail menu celebrates American Dreams and honors those who have achieved their own individual dreams. Other cocktails on the menu honor other great Americans whose legacy will live on in history forever. The list includes: The Frontier, recalling the Wild West; The Raven, honoring 19th-century poet, Edgar Allan Poe; The 49er, its story harks back to the California Gold Rush in 1849; The Edison, after Thomas Edison; Lady Liberty after the Statue of Liberty; Ellis Island; The Aviator, The High Roller; The Home Run; Tinseltown; The Bootlegger; Tin Pan Alley; The Equaliser, after Martin Luther King Jr; The Declaration, after the Declaration of Independence; and Old Glory.
For more information, visit thestaffordlondon.com