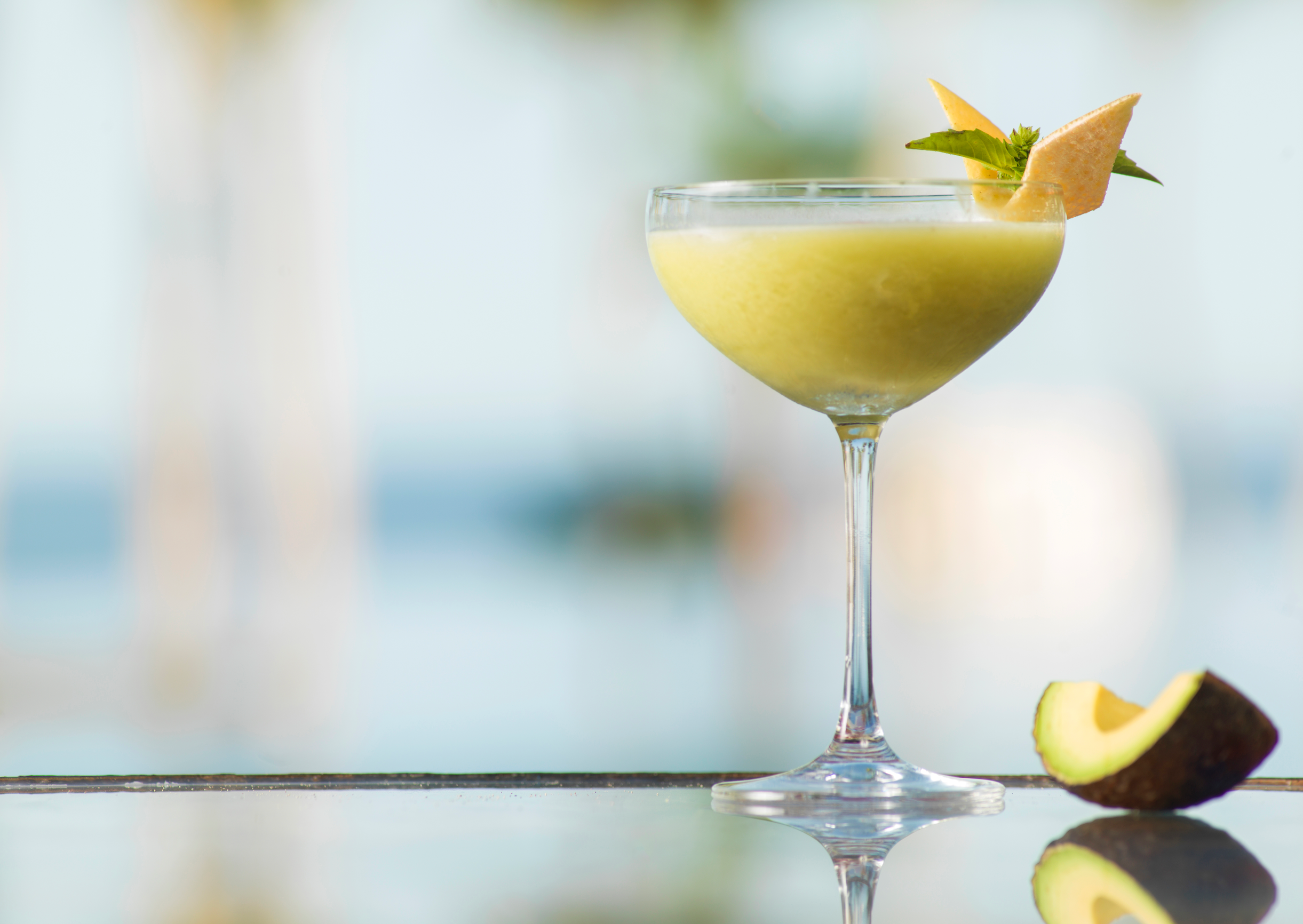 The Ingredients
2oz Casa Dragones tequila
1oz Cointreau
5oz agave syrup
3/4 lemon juice
1/8 avocado
25oz Spinach juice
Pinch of salt and pepper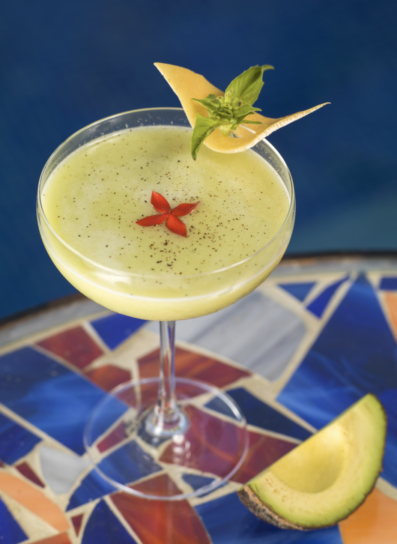 Shake all ingredients for 20 seconds, strain and serve in a glass on the rocks. Garnish with salt and pepper. To make this into a mocktail, replace the same amount of tequila with water.
Celebrate Cinco de Mayo a few days early with this fresh and delicious tequila cocktail recipe from One&Only Palmilla in Los Cabos. You can have your own fiesta at home and be transported to the Baja Peninsula with the Avocado Margarita, served at the Agua Bar and created by the bar's talented mixologists. This crafty libation is made with tequila, Cointreau, agave syrup, lemon juice, avocado, spinach juice and just a pinch of salt and pepper for taste, resulting in a wonderful smooth, citrus-y and creamy drink. Other elevated cocktails from the resort include the Coconut Margarita, Paloma Cocktail and Katrina Cocktail.
In fact, One&Only Palmilla has the perfect set-up for your at-home Cinco de Mayo celebration: The resort has curated a Spotify playlist to set the mood, and executive chef Sandro Falbo has put together authentic Mexican recipes for you to pair with your cocktails, which includes classic guacamole, fish tacos and tequila or mezcal salted chocolates. There is fun for the whole family, too. Kids will love chef Falbo's wonderful Mexican pizza recipe, as well as crafting Papel Picado, a traditional Mexican craft using hand-cut paper strung into colorful banners made during holidays and celebrations.
The ultra-luxe hotel company recently launched At Home with One&Only with tips from One&Only properties around the world on recipes, wellness, kid's activities and more. Get inspired by traditional practices from resorts across the globe but in the comfort of your home.
For more information, visit oneandonlyresorts.com