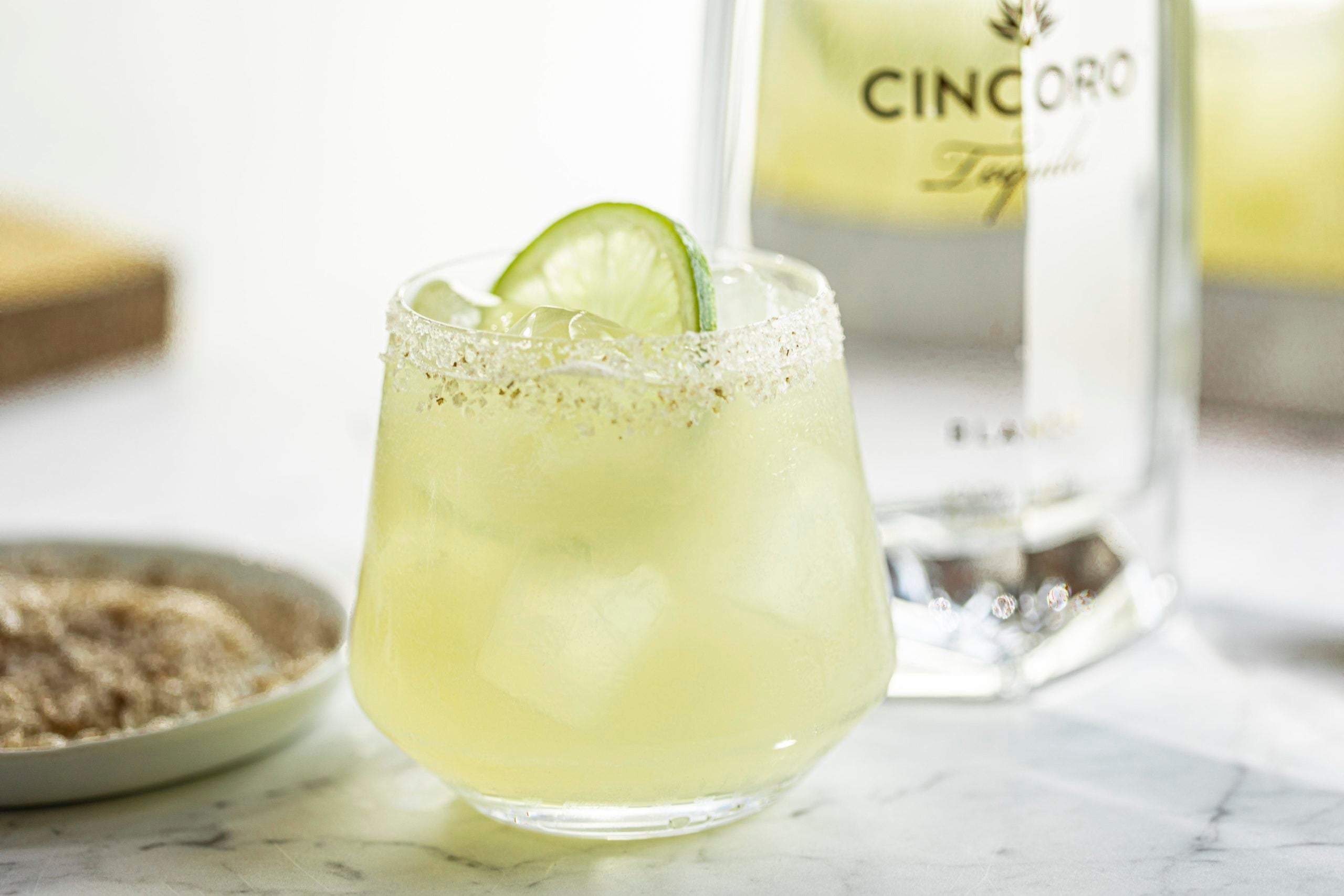 Cincoro Tequila Margarita
2oz Cincoro Blanco Tequila
1oz fresh lime juice
3/4oz Cointreau
1/4oz agave nectar
To make, shake all ingredients in a cocktail shaker with ice, and straight over a double old-fashioned glass with fresh ice. Garnish with a lime wheel if desired and add salt along the rim.
Although we might not be able to leave our houses to enjoy a drink, who says you can't craft the perfect cocktail at home to get you through your social distancing isolation? Cincoro Tequila (which you can have delivered to your home via Reserve Bar) has created a unique margarita recipe using Cincoro Blanco Tequila, fresh lime juice, Cointreau and agave nectar for a touch of sweetness.
Cincoro Tequila was created by a team of five NBA team owners, including legendary former basketball player Michael Jordan. It is an ultra-premium, small-batch tequila created by a family-run operation and is currently one of the most expensive tequilas on the market today, with its añejo tequila retailing for $130. It quickly garnered cult-like status for its smoothness, complex flavors and luxurious finish. Made with 100% blue Weber agave, which is sourced from the highlands and lowlands in Jalisco, and the agave is harvested after a minimum of six years. There are four expressions: Blanco, Reposado, Añejo and Extra Añejo.
What's unique about Cincoro is that, post-distillation it is aged in ex-American whiskey barrels for some time (the añejo is aged for 10-14 months). The bottle is also unique; it is tall and thin, and it bends slightly as it goes up the base at 23 degrees (recalling Jordan's career-long jersey number, 23). It is a modern take on the agave leaf, and there are five facets for each of the five owners.
While you can also drink it neat, visit the website for more delicious Cincoro Tequila creations.
For more information and to purchase a bottle, visit cincoro.com