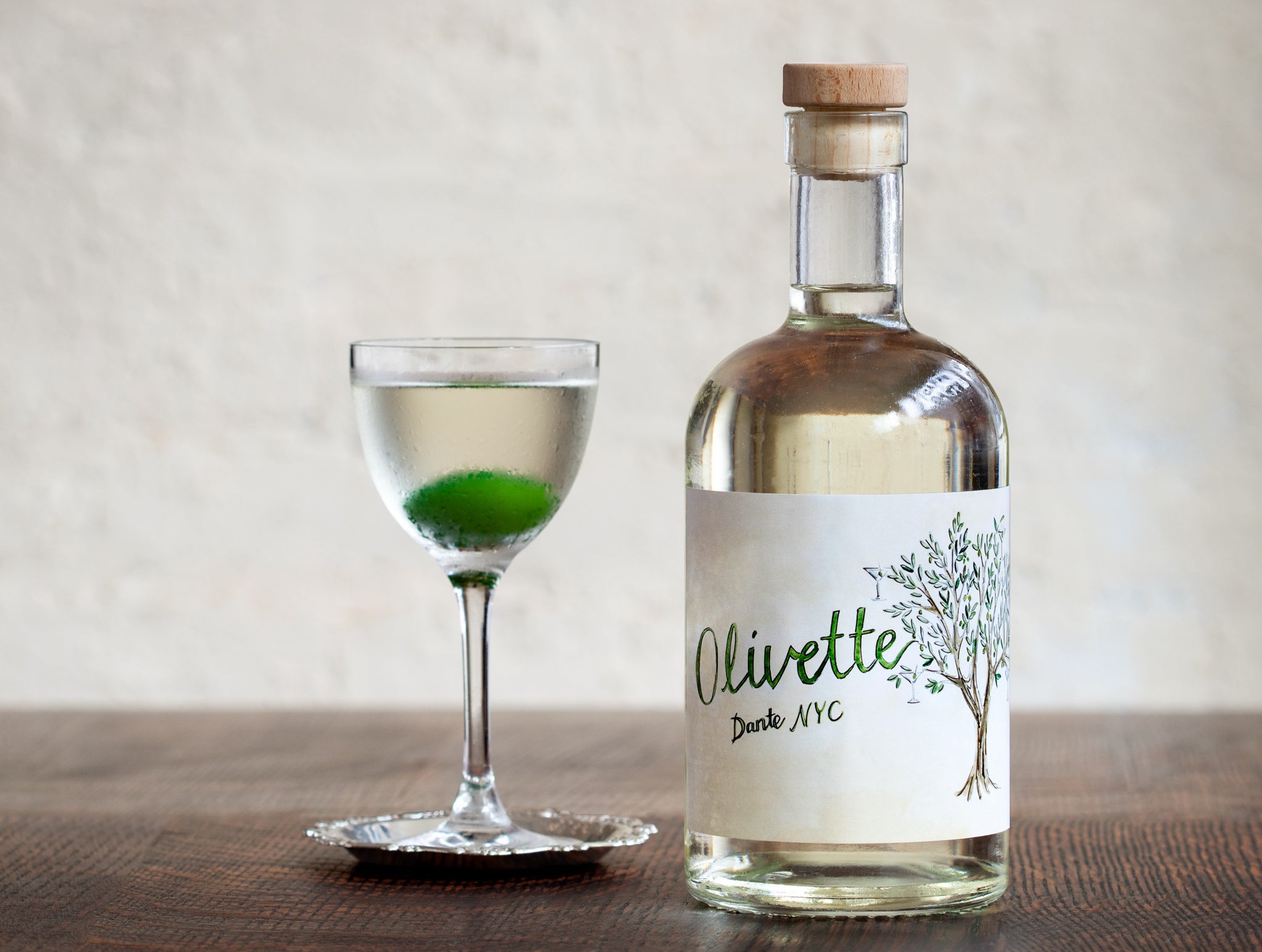 Olivette Martini Service from Dante NYC
Grey Goose vodka
Bombay Sapphire gin
St-Germain elderflower liqueur
Noilly Prat dry vermouth
Olives (optional)
Another week in isolation means another cocktail recipe to try – except now you don't technically have to make it. The 100-year-old Dante NYC restaurant and bar remains one of the city's best cocktail bars (it has won several awards over the years). While you can't go for a drink (add this buzzy hotspot to your post-quarantine to-do list), the restaurant and bar has bottled up their award-winning cocktails so you can enjoy them in the comfort of your home (though we've provided the recipe if you run out of this delicious libation). The Olivette Martini Service bottle ($85) serves up to 10 and is a perfectly made martini with both vodka and gin, St-Germain and Noilly Prat. Add your garnish of choice, whether it's a lemon twist or some olives.
If you have a cocktail you love (like the iconic Aperitivo #1 made with aperol, tequila, bianco vermouth, lillet blanc and mango), there are dozens to pick up. They've even bottled up their Cardinale Negroni, Boulevardier, Margarita Royal, House Gin and Tonic and the Negroni on Tap. You can also order fabulous bottles of wine and mocktails for pick-up.
Dante is nothing short of a legendary New York City spot. The West Village cafe in New York first opened in 1915 (as Caffe Dante) and since then has been a staple on the New York dining scene. Housed in the same building, Italian immigrants would drink espresso and talk culture and politics.
You can order the cocktails via Dante's website. The Italian restaurant is also offering pick-up and delivery for food to those in NYC; order online and pick up at its location at 79-81 MacDougal Street in New York. Its menu includes favorites, including pastas, salads, paninis and rolls, desserts, snacks and more. Order here.
For more information, call +1 212 982 5275 or visit dante-nyc.com