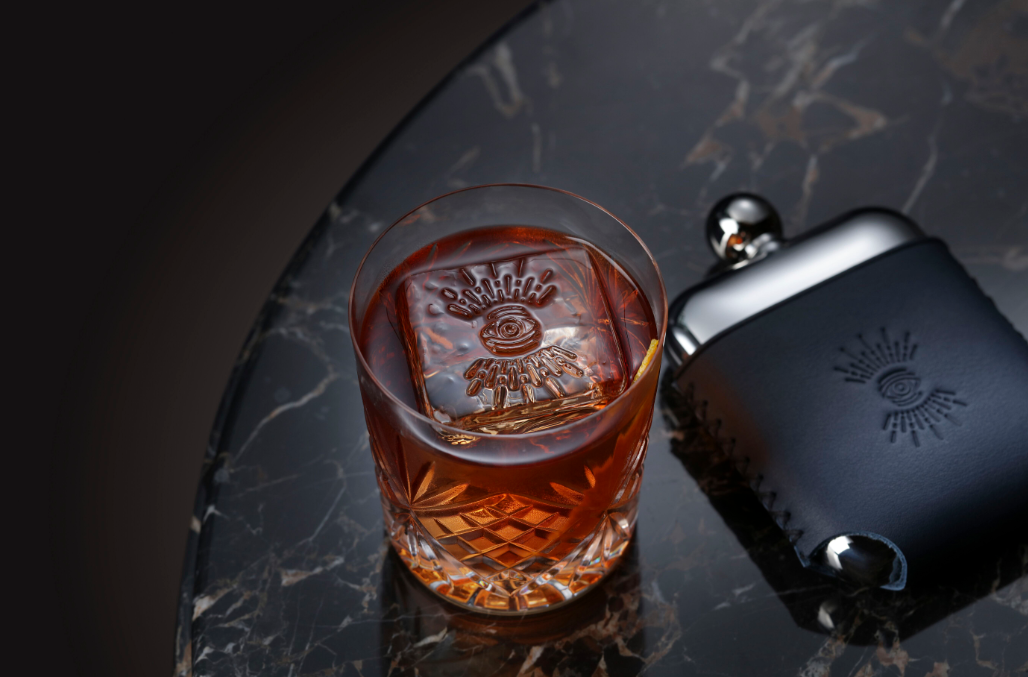 The Origin of Spice, Union Bar at Opposite House in Beijing
Aged gin
India spice mix
Curry leaf
Blended vermouth
Bitter liqueur
Chocolate and cranberry bitters
To make, combine India spice mix, curry leaf with gin, vermouth, bitter liqueur. Top with chocolate and cranberry bitters and pour into a rocks glass over ice.
Opposite House hotel in Beijing, China is honoring the ancient silk road through its Union Bar. At Union Bar, the menu celebrates the ideas, customs and spices that were exchanged along the silk road. In the bar menu, you'll find cocktails with exciting aromas and tastes, as well as the convergence of cultures and flavors from different countries in one tasty sip.
The Origin of Spice celebrates tangy and flavorful spices paired perfectly with potent gin and vermouth, The Origin of Spice brings together bitter, sweet and savory flavors into one.
The Opposite House, owned by Swire Hotels, is a chic destination in the trendy Sanlitun district of Beijing, China. If the design looks familiar, it's because New York-based interior design firm AvroKO (responsible for Arlo Soho and Arlo Nomad hotels in New York, Waldorf Astoria Bangkok, 1 Hotel Central Park, Beauty & Essex in New York and dozens of other spaces around the world) worked on the hotel's interiors. They were inspired by artists' studios and sought to bring a 20th-century aesthetic to the common spaces.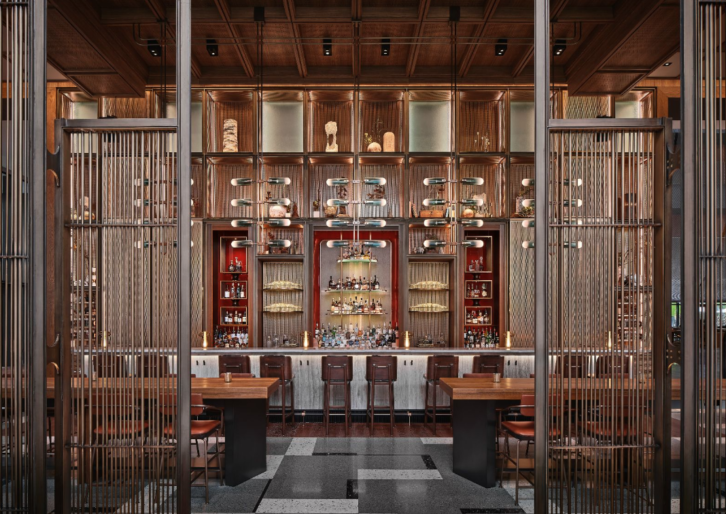 Union is no exception to this design mastery. The bar features copper accents and plenty of artwork (traditional Chinese sculpture and objects), plus a spice wall and bar trolley. The bar easily transforms from day to night with a DJ. Union serves a signature cocktail list and has extensive tea and wine menus, making it perfect for either a daytime meeting or happy hour drinks with friends.
For more information, visit theoppositehouse.com