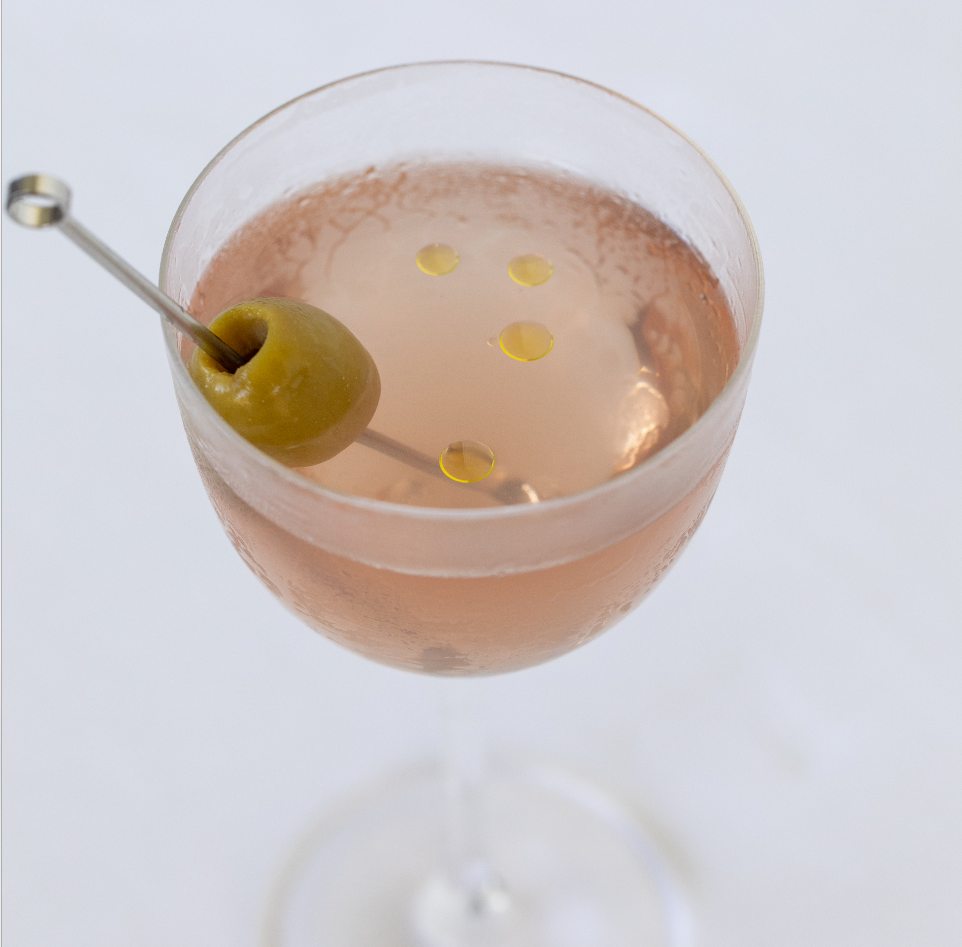 Paros Martini, Paros Restaurant at St Regis Bahía Beach in Puerto Rico
1 oz oyster shell-infused vodka
0.5oz caper and parsley syrup
Sea salt
Lemon soda
Fresh lemon twists
Caper berries
To make, mix together vodka and caper-and-parsley syrup in a glass. Mix ingredients in a highball glass over cubed ice, and add sea salt and lemon soda to taste. Garnish with fresh lemon and caper berries.
Newly renovated after the devastation of Hurricane Maria, The St Regis Bahía Beach Resort in Puerto Rico has come back stronger than ever with newly renovated guest rooms, suites and dining spaces, including the Greek restaurant, Paros, where you can exclusively enjoy the Paros Martini.
The fine-dining restaurant on property offers Greek meals in an elegant and contemporary setting overlooking the ocean through floor-to-ceiling windows. It serves up Greek and Mediterranean food with craft cocktails, such as the Paros Martini, and unique aperitif pairings with its fresh seafood and authentic mezze dishes. Sip on the Paros Martini, or other delicious cocktails on the menu, as you watch the sunset from this second-floor outpost and mingle with friends.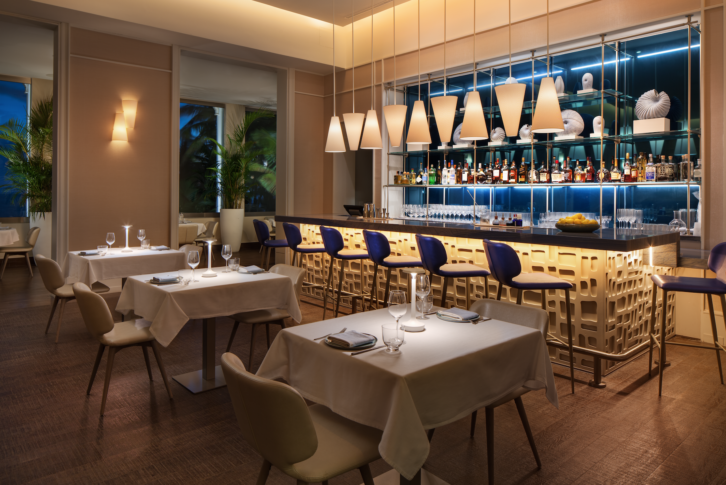 Whether you're simply stopping by for a drink or dinner or staying for a long weekend, take advantage of the beauty of The St. Regis Bahía Beach's exclusive and private resort. There is direct access to miles of private beach where you can swim in the Atlantic Ocean or partake in water sports and boating. If you are spending the night, look no further than the delightful, Governor's Suite. The 6,000 sq ft palatial stay has a one-bedroom accommodation with a private rooftop terrace, dining table for eight and a large lounge. The suite is decorated with white and blue sea-inspired decor and is nestled within lush groves of tropical flora and towering palm trees.
For more information, visit marriott.com