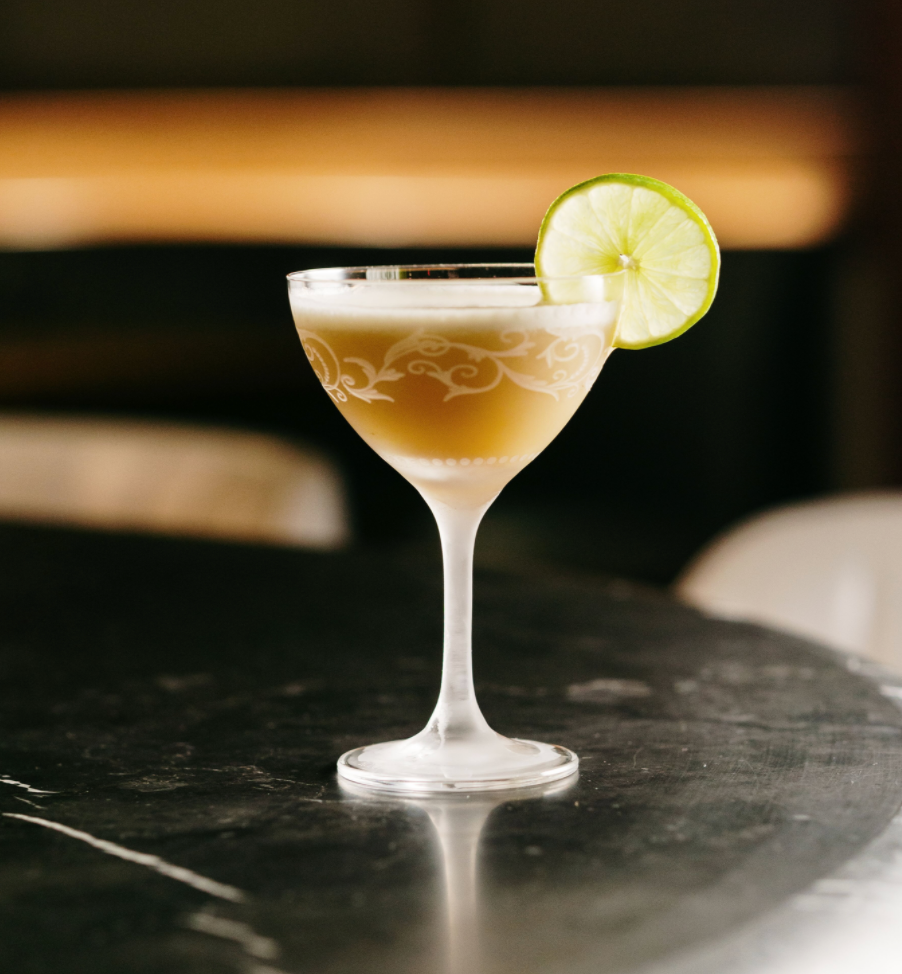 Bergamot Pisco Sour from Benno Restaurant in New York City
1 part Barsol Pisco Italiano Verde
Lime juice
Egg white
After being opened for less than a year, Benno restaurant in New York City was recently awarded one Michelin star within the Michelin Guide 2020. The restaurant, helmed by chef Jonathan Benno (who has previously worked at Per Se and Lincoln Ristorante), is located with the chic Evelyn Hotel in NoMad and has a distinct Art Deco vibe. Its cuisine features flavors from Southern France (particularly Liguria and Provence), Northern Italy and specific regions along the Mediterranean coast. Benno focuses on French technique and contemporary Italian cooking styles to give each dish a truly authentic feel. Aside from its delicious three-, four- or five-course meals, with a particular focus on seafood, the restaurant's cocktail menu pairs perfectly with the dishes and absolutely delights.
You might not be venturing out anytime soon – though during this unprecedented time, it's especially important to support your local restaurants via pick up or non-contact delivery or by purchasing gift cards to use at a later date – but you can make Benno's Bergamot Pisco Sour in the comfort of your own home. The cocktail is made using 100% Italian BarSol, resulting in a wonderfully fruity taste.
There's an extensive cocktail menu, featuring classic cocktails with whimsical names, like the Negroni Biondo, Occidentale Rum Punch, Aviation Excelsior (gin, lemon oil and house-made violet bitters), there are also yummy barrel cocktails, like the Trojan Horse Mai Tai, Conniption (bourbon, Aperol, amaro and lemon juice) and Bon Vivant (rum, vermouth and Contratto). There are also "Luxe" cocktails (every creation is truly a work of art) and alcohol-free cocktails, which are just as well-done.
There's also exquisite wine, champagne and beer menu, featuring vintages from around the world and celebratory bottles, like Krug Brut 1990. Benno's bar snacks, like American Sturgeon Caviar with an Egg Salad pain au lait, are equally impressive.
For more information, visit bennorestaurant.com