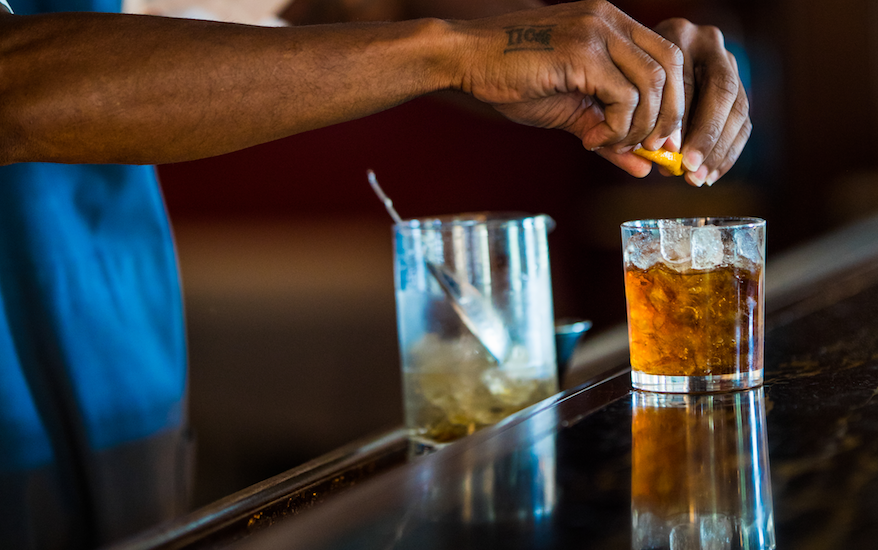 Rosewood Bermuda Old Fashioned
2.5oz Bacardi Rosewood Bermuda Exclusive Blend
0.5oz Bermuda Gold Loquat Liqueur
4 dashes Tucker's Bar Blend Bitters
Orange twist
To make, fill a mixing glass with ice. Add all ingredients, stir for eight seconds, strain into a glass filled with ice and garnish with an orange twist.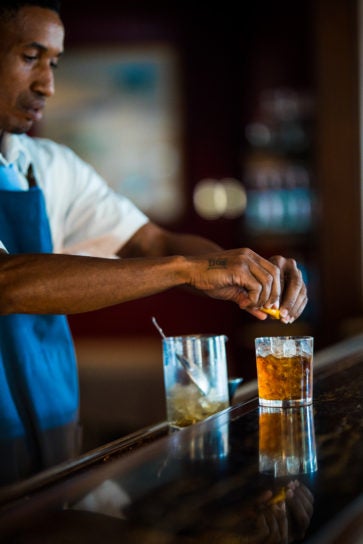 When you're in Bermuda, rum is the obvious drink of choice; and when you're at Rosewood Bermuda, it must be a Rosewood Bermuda Old Fashioned, made with the hotel's exclusive blend in collaboration with Bacardi Rum. Its signature cocktail is made with the blend, the locally made Bermuda Gold Loquat Liqueur and bitters.
To create this exceptional blend, Rosewood's head bartender, John Lake, flew to the Bacardi facility in Puerto Rico, where he worked with Bacardi master blender José Gomez to select the custom blend.
"The Bacardi Rosewood Bermuda Exclusive Blend was created with the versatility to heighten existing cocktails, and replace spirits such as bourbon and cognac in classic cocktails and above all be exceptional neat or on the rocks," Lake says.
Not only does Rosewood Bermuda give your classic whisky-based Old Fashioned drink a tropical feel, but you can only get the exclusive blend at Rosewood Bermuda. If you're not an Old Fashioned drinker, try Bermuda's famous Rum Swizzle cocktail with the blend as well. The rum has a complex aroma of tropical fruits, spices, nuts and vanilla. There is a beautiful rich taste, long finish and round mouth feel.
There are only 360 bottles produced, and each has a custom design. Try it at the property's Tucker's Bar, The Conservatory Bar & Lounge and The Beach Club, or purchase a bottle and take it home as a memento of your stay. Though the resort first opened in 2009, its redesign was completed in April 2018. There's no better time than to indulge in its laid-back tropical atmosphere with a Rosewood Bermuda Old Fashioned (or Rum Swizzle!) in hand.
For more information, visit rosewoodhotels.com/bermuda