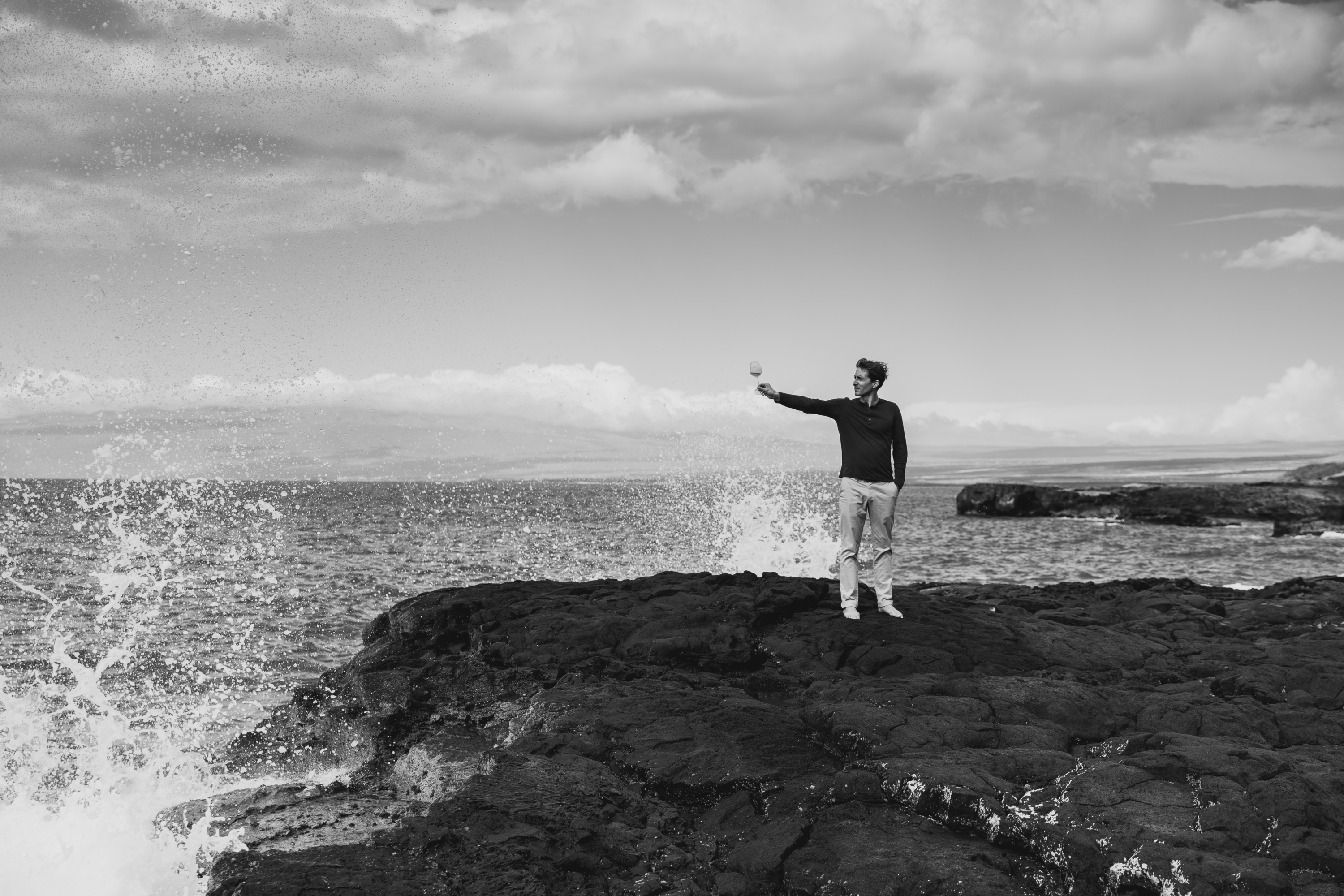 As a vintage-only champagne, Dom Pérignon exclusively releases champagne during a good year. Even with its discerning standards, certain vintages become the stuff of legends.
Wine critics hailed 2002 as one of the best vintages of the past 30 years, comparing it to the superb 1996. Seventeen years after this magical, warm growing season in Champagne, Dom Pérignon releases the second plénitude from 2002, also called the P2.
The first plénitude from this vintage was released in 2010; it was very highly rated by critics and sought after by collectors. Now, after aging for nearly 15 years in the bottle, Dom Pérignon and Elite Traveler jetted to Hawaii to experience the transformed wine.
For Vincent Chaperon, the new chef de cave at Dom Pérignon, P2 is the future of the house. While all Dom Pérignon is aged for at least eight years, the extra maturation for P2 and P3 — a minimum of 14 and 25 years, respectively — reimagines the wine into something new.
Chaperon tells us that this time completes the wine, because it brings balance and harmony, two pillars of Dom Pérignon, and "it is a way to complete elements that are not naturally present in the wine."
He explains that in a light vintage, like 1992, time brings intensity and power to the wine. For P2 2002, "you still have the opulence, you can feel it, and now you have so much freshness and precision."
The balance now found in the wine — it's somehow rich and delicate at the same time — guarantees it will be a favorite among collectors, and will leave us waiting with bated breath to see what 10 more years of maturation will do for the P3.
$390, Sherry-Lehmann in New York, + 1 212 838 7500, domperignon.com