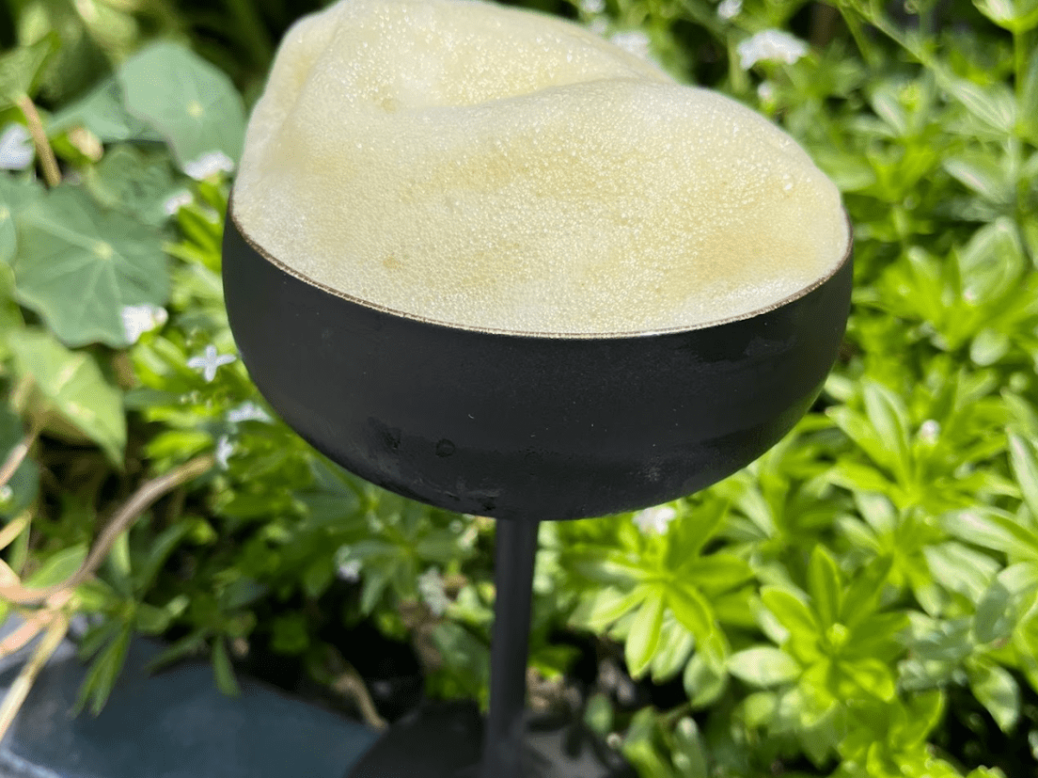 With the summer months comes blooming flowers and fragrant herbs, so consider a cocktail that utilizes seasonal produce. The Garden Breeze, created by The Chedi Andermatt in Switzerland, uses fresh homegrown herbs from the hotel's garden, called The Botanicum. 
The hotel is cocooned by the Swiss Alps and while it is naturally a skiers' paradise, it's also a hot-spot by gourmands. The Chedi Andermatt has four restaurants, including The Japanese Restaurant which has a Michelin Star and 17 Gault-Millau points. 
[See also: The Chedi Andermatt Review: An Opulent Alpine Retreat]
The Botanicum can be found adjacent to the hotel's swish bar terrace and the resulting hyperlocal botanicals are used by the bar and restaurant teams in their cocktail and culinary creations.
This cocktail, named Garden Breeze, calls for sage specifically picked from The Boranicum. So if you fancy making the journey, be sure to book the lavish 3,767-sq-ft Gotthard Suite which sleeps ten and has a huge terrace with views of the soaring Gotthard massif mountain range.
If you can't quite make it to The Chedi Andermatt, you can whip up the Garden Breeze at home. An unusual-looking cocktail, it has a light and foamy texture with a sweet yet herbaceous taste.  
Garden Breeze by The Chedi Andermatt
Ingredients: 
300ml of Jameson BlackBarrel
10g of fresh picked sage from The Botanicum
A dash of pine honey
25g of fresh lemon balm
20ml of fresh lime juice
200ml of water
30ml of simply syrup
5g of lecithin
Instructions: 
Steam bath the Jameson BlackBarrel and fresh picked sage at 45 degrees for three minutes. Then blend the lemon balm together with water, simple syrup and lime juice, then strain it. Then add lecithin and blend it until foamy to put in a silver container with a bubble mixer to create the perfect foam and serve.