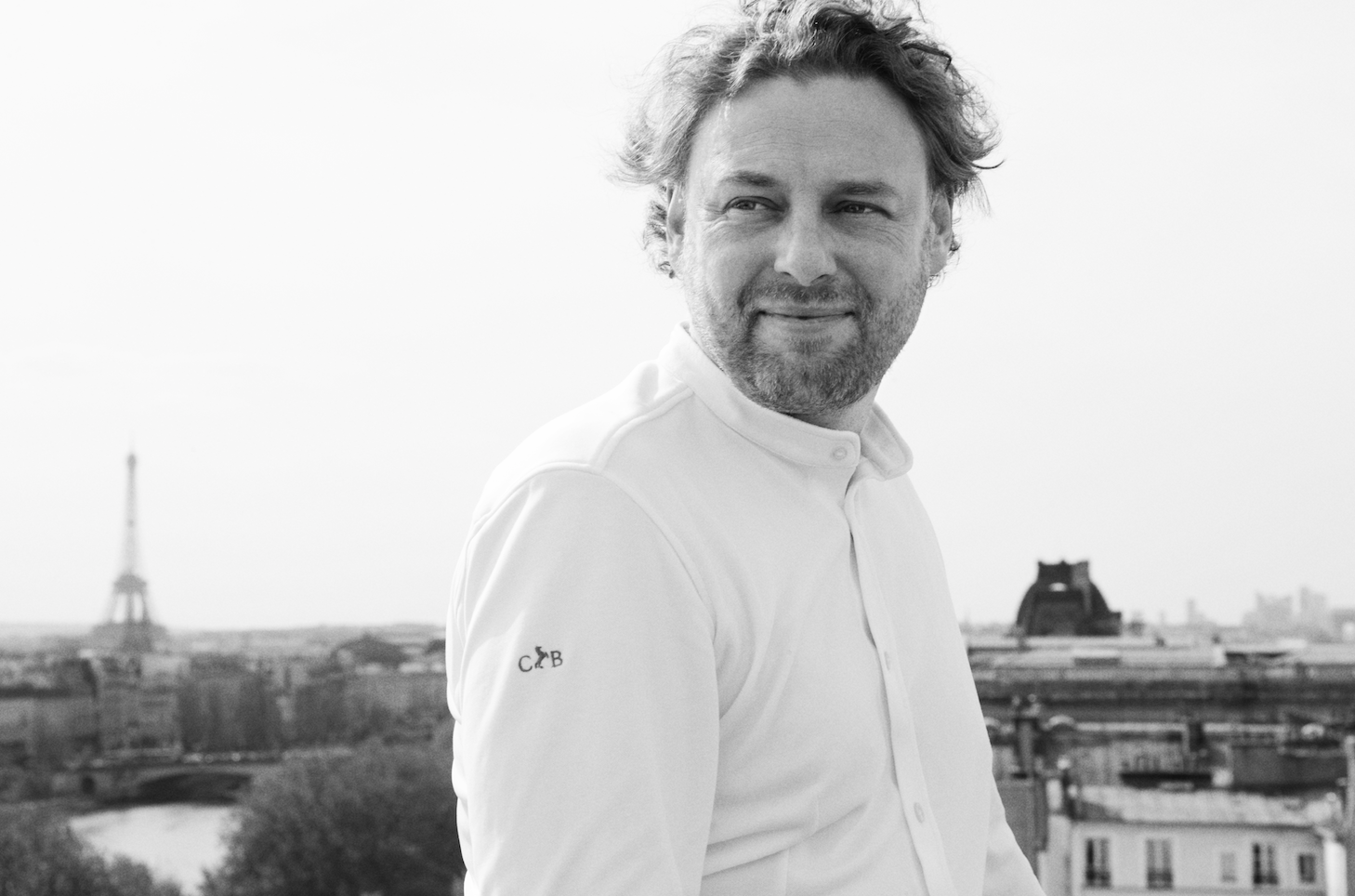 Arnaud Donckele is one of France's most celebrated chefs. He is most famous for his work at La Vague d'Or in Saint-Tropez. Having held three Michelin stars since 2013, it is one of the best restaurants in one of France's most glamorous locations. It has also earned a 19/20 rating in the Gault Millau guide.
Later this year, Donckele will take charge of the food offering at the all-new Cheval Blanc Paris. The new restaurant will be located on the seventh floor and will have a large terrace offering unrivaled views. Combined with the astounding cooking from Donckele, it is one of the most anticipated restaurant openings in France this year.
Donckele speaks to Elite Traveler about his inspirations, his biggest challenges and his hopes for the future.
How did you originally get into cooking?
My parents owned and ran a butcher shop and my father was a caterer, so I was introduced to the crafts of the kitchen at a very young age. I only had one wish when I was a child, which was to be by my father's side. His two passions were hunting and cooking, and I immediately told myself that if I wanted to catch his attention, it would be through cooking.
What has been your proudest achievement?
My proudest achievement is being able to provide a blissful experience to those who taste my food. Every second that I put into my work is filled with passion. It is a great moment for me when I see that my clients understand the passion that is in every dish we create, and I take pride in knowing that I can share these emotions with them.
What was the most challenging moment in your career?
Learning and cultivating my culinary philosophy through Jean-Louis Nomicos. I met him in 2001 when I started working in the kitchens of Lasserre as his adjunct chef. Those three years were very intense and extremely enriching. One of his top dishes was macaroni served with celery, truffles, and veal jus. When I arrived at La Vague d'Or, Jean-Louis entrusted me with his recipe. I did not see myself serving such a dish in the south of France, so I chose to accompany this fresh pasta with artichokes prepared with three textures and a basil cappuccino.
I am proud that Jean-Louis trusted me with the basis of his macaroni recipe, but I know that I cannot take anything for granted. Every day is a new challenge to prove that we can be better than the day before, and our passion is the main driver. We should always question where this passion can take us and learn from every experience, as this is the only way we can grow.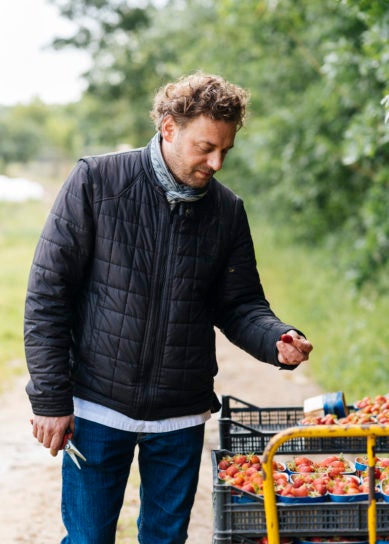 Who or what inspires you the most?
I'm inspired by our culinary evolution. Although receiving my third Michelin star was an incredible achievement, it took me a while to adapt to the change. I was worried that I would not be at the height of the achievement, and it took me two years to truly accept it. Since then, my team has grown. We used to be nine in the kitchen and three in pastry, now we're 14 and five, respectively. Our kitchen has also doubled in size, allowing us to really evolve. Today, I consider this third star to be a formidable booster that allows us to go the very end of our philosophy. What is most important to me is proving to myself that we are at the height of this honor every single day.
What are the most important elements of your cooking?
Timelessness is what drives us. When I create dishes, I am not looking to follow culinary trends. I want to be sure that our food will outlast any fad. And, if I am attempting to create contemporary dishes, I want them to be perennial over all else. It's important to follow the changing of the seasons and use short channels. We make a point to evolve and grow with our producers and communicate with them to pursue the highest quality products. We will also take our time to create, test, and recreate relentlessly a dish until it has reached its result. Sometimes it can take two or three years before a dish is released on the menu. In the end, there will always be a story and a philosophy behind each of them.
What restaurants are on your bucket list?
It is a difficult answer to answer as there are so many seductive restaurants with real and passionate professionals. But here are some of my favourites: Flocon de sel par Emmanuel Renaut, :e Plaza Athénée par Alain Ducasse and l'Auberge du Vieux Puits.
What does 'fine dining' mean to you?
There needs to be a lasting harmony formed within the contents and flavor of each dish. Creating a dish that has depth and meaning is a process. Fine dining is not simply what you see and taste on your plate, but it is the experience that accompanies it. With every chef that I encounter and work with, I have learned to take the time to allow my curiosity and joy to lead me through every dish that we serve.
Is there any advice you'd give to your younger self?
I would tell my younger self that there is nothing stranger than a recipe, and nothing more normal than the human palate. It's not enough to simply follow a recipe to the letter to achieve consistency and emotion in your kitchen. There is a multitude of factors and uncertainties that can affect even the simplest of ingredients. For example, you must think about the changing of the seasons, as ingredients will not taste the same year-round.
How do you spend your free time?
My family is my anchor. When I am not pursuing my passion in the kitchen, I spend time with my beloved wife and children. I am very lucky because they support me with every adventure I take on. I'm comforted knowing that I can continue to pursue my passion and have an incredible support system with me through it all.
Do you have any fine-dining trend predictions for the next few years?
I believe trends will be outdated. I believe that we need to follow a slow and rigorous path towards timelessness, cooking needs to be more timeless. But for the trend lovers, I think the next real trend will be sincere cooking with a readability of the products.
What are your plans for the future?
I intend to continue what I have started. The process of creation in the kitchen is never-ending and I am looking forward to seeing where my passion takes me next. I hope to pass along the baton of passion to an even larger team and to spread joy to my clients with our cooking.