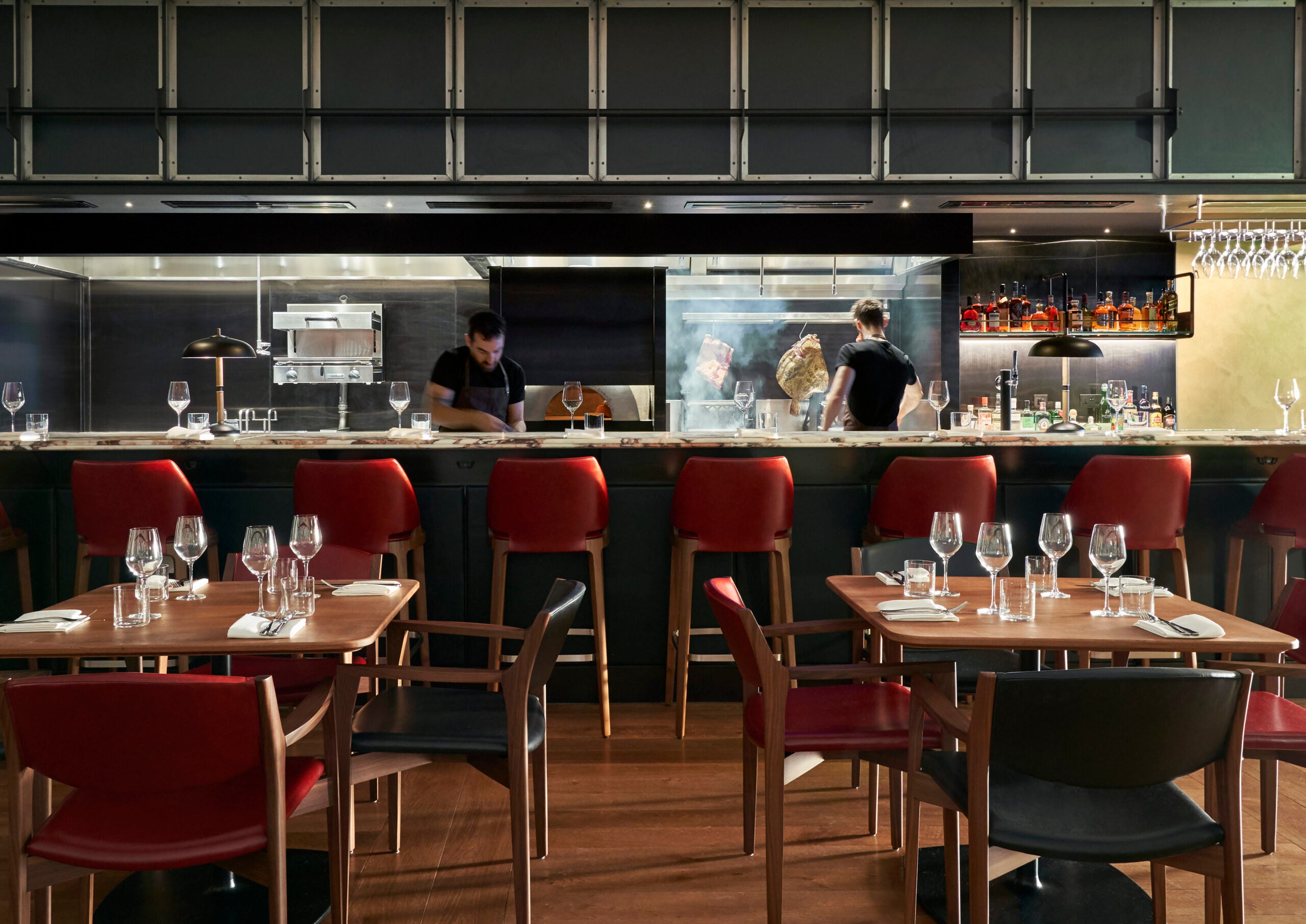 As I arrived at Como Metropolitan Hotel in London's Mayfair, I found myself wondering if I was in the right place. A brash brightness and the overwhelming scent of hotel lobby was not what I had come for.
Walk a few meters to your right, however, and you find yourself immediately transported to a classic, low-ceilinged, dimly-lit brasserie where that enforced fragrance of cleanliness is replaced with the primordial aroma of meat on a naked flame.
Welcome to Gridiron, a new upmarket grill restaurant that has been quietly making an impression on London's competitive dining scene since opening in November 2018. Its cozy interior succeeds in giving the impression of simple, no-nonsense cooking and casual dining, but, be in no doubt, a lot of work has gone into its menu.
With slabs of meat hooked over a charcoal fire, this is certainly no place for the rapidly rising number of vegans. The only thing resembling a main vegetarian dish appears as a token in the Seafood and Vegetables section, a sad-sounding Wood-roast Cauliflower that is placed below offerings such as Turbot in Butter Sauce and Tempura Monkfish with XO Tartae. Needless to say, Gridiron unapologetically caters for meat-lovers.
Having said that, the strangely seductive sounding Ash Burnt Leek with Hazelnuts has proved one of its most popular dishes thus far. That can be widely attributed to the Instagramability of the dish. Whether the guaranteed likes is worth $13 for a single leek will be a decision for each diner, but the inventiveness required to draw so much flavor from it certainly deserves applause.
One suspects that the vast majority of the cauliflower at Gridiron ends up pureed on the side of the Seared Scallops appetizer. Each of the scallops were perfectly cooked and served along with the aforementioned cauliflower and a tangy salsa verde. It was an essential light starter before the inevitably heavy main course.
Although the seafood dishes were tempting, it will be hard for most diners to visit Gridiron and not be drawn towards its selection of Scottish Highland steaks. These come in three cuts: sirloin, fillet and prime rib. The sirloin was recommended and for good reason. Medium-rare was the request and medium-rare was how it arrived, still on the bone albeit barely so.
It was certainly one of the nicest steaks I have for some time, but, then again, if Gridiron cannot get steak right they will soon find themselves in as unfashionable as the Met Bar, the once-swanky London haunt that occupied this space before closing down last May.
The consultant chef, Richard Turner, built his reputation with Hawksmoor, widely regarded as London's finest steakhouse chain, and Meatopia, a festival dedicated to – you guessed it – meat. Head chef Colin McSherry has come from fine stock too, cutting his teeth at the world-renowned Fat Duck. Together they form something of a dream team of meat wizardry.
Even Gridiron's Mashed Potatoes are served with Braised Pig Trotters and topped with delectably crispy crackling while the Galette Potatoes are deep fried in beef dripping. Both are wondrous examples of how perfectly workable vegetable dishes can be enhanced to new levels of decadence simply by soaking them in the leftovers from the pork and beef cuts that enter this kitchen by the truckload.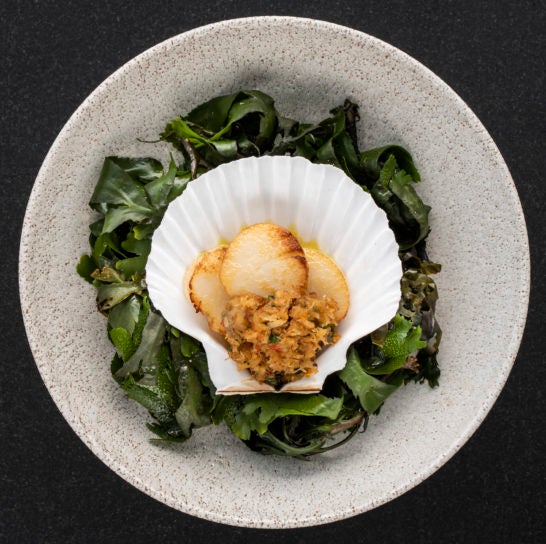 If this all sounds like too much for a single stomach to handle, that's because it certainly is. Very rarely do I let food of this caliber leave the table but, on this occasion, I simply had no choice. It was a wise decision because the Gridiron heavyweights continued to throw haymakers well into dessert.
The sticky toffee pudding served with Armagnac caramel sauce was incredibly rich, only balanced by a generous serving of thick cream. It was on one hand impossible to put the spoon down but on the other impossible to lift it up. Once the meal was over, I had very serious questions about whether I would be able to make it home.
It seems criminal to leave the wine list as an afterthought because it is obvious that Gridiron has not. Their range of "Big, Gorgeous Reds" and "Lush Whites" is perfectly accomplished to satisfy the casual wine-lover. For those with a more complex palate, the "Under the Counter" menu offers diners the chance to pair their meal with something just as special.
Website: gridironlondon.com
Tel: +44 207 447 1080
Address: COMO Metropolitan London, 19 Old Park Lane, London, W1K 1LB