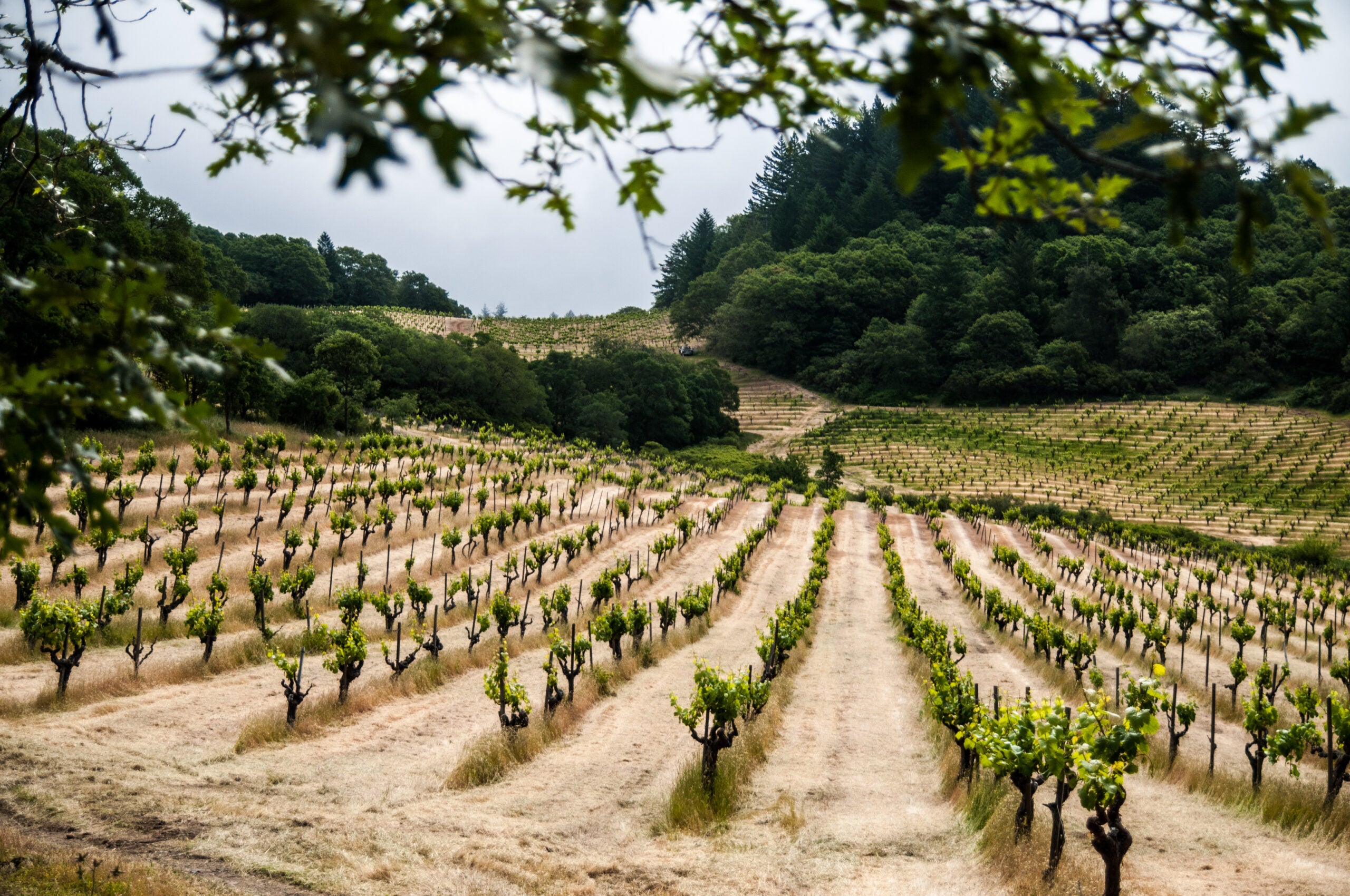 Many people think Napa Valley vineyards were all created after Prohibition, but there are a handful of ancient vineyards established in the 1800s. Mayacamas is one of those historic properties; it was founded in 1889 by a farmer, John Henry Fisher, who planted vineyards and built the stone winery that still stands today.
Its modern history begins in the 1940s when it was purchased by the Taylor family, who operated the vineyard until 1968 when it was sold to Bob Travers, who was the winemaker and owner until 2013. It was Travers who created the style that Mayacamas is recognized for, including the 1971 Cabernet Sauvignon that was included in the famed Judgement of Paris tasting in 1976. Today, it is run by the Schottenstein family with winemaker Braiden Albrecht.
Albrecht tells Elite Traveler, "It is an incredible honor to get to be part of a really renowned Napa legacy." After seven busy years working at the winery, he describes his process by saying, "We ensure we have a continuity of style and respect for the property."
Mayacamas is revered for its superb Cabernet Sauvignon and Chardonnay wines, and it makes lovely Merlot as well. While these are very popular varieties in Napa Valley, Mayacamas stands out for its Old-World style. Albrecht says, "Certainly, we have a great reputation for long-lived Cabernet Sauvignon. It is a big driver of our reputation. And I think Chardonnay is second to that. Chardonnay was actually the primary focus of the winery under the Taylor's, and it's something we still take great pride in today. Both are important, though I think the way that Napa Valley has gone, Cabernet is the primary thing we are known for now."
The style is different because they use more neutral oak, so it tastes more like Cabernet Sauvignon produced in France. Albrecht says, "Our process is much, much different than a stereotypical modern Napa operation. It always starts in the vineyard — we tend to harvest earlier in terms of sugar, compared to a lot of other producers, so we make lower-alcohol, higher-acid wines, and quite tannic young Cabernets.
"Once we get into the cellar, we age for three years. Two years are typically in large format, so anywhere from 330 gallons up to 1,200 gallons of neutral cask or foudre, and the final year is in a normal barrique. There's less new oak for sure — it tends to be under 10% new, and most of the time for Cabernets under 5%. It's a very different élevage in that sense. Then one year aging in bottle. It's four years from harvest to release."
The vineyard and the production facility's age has a large impact on the wine, and it's something that money can't buy. "A big part of our fermentation is rooted in the facilities that were built in the 1950s by the Taylor's, so we have about 60-65% of our Cabernets that are fermented in large concrete vats, which is not something that you see a whole lot of in the New World. Concrete has become a little bit more popular, but usually newer concrete tanks or eggs. Ours were built in the early 50s. And that has a really big impact on our Cabernet style."
The large-format casks that the wine ages in are also old; some of them are over 100 years old, which has a strong influence on the final wine. Albrecht says, "To say they are neutral casks would be an understatement. In the Valley, casks like these tend to be museum pieces. For us, it's one of the most important part of the process." Some of the vines are 50 years old, but many are around 20 years old.
The resulting wines are elegant, and they really stand out within Napa Valley. Maycamas's commitment to historic winemaking and preserving the property makes it more than just a bottle of wine — it is a taste of the past.
To learn more about Mayacamas or to set up a private tasting, visit mayacamas.com