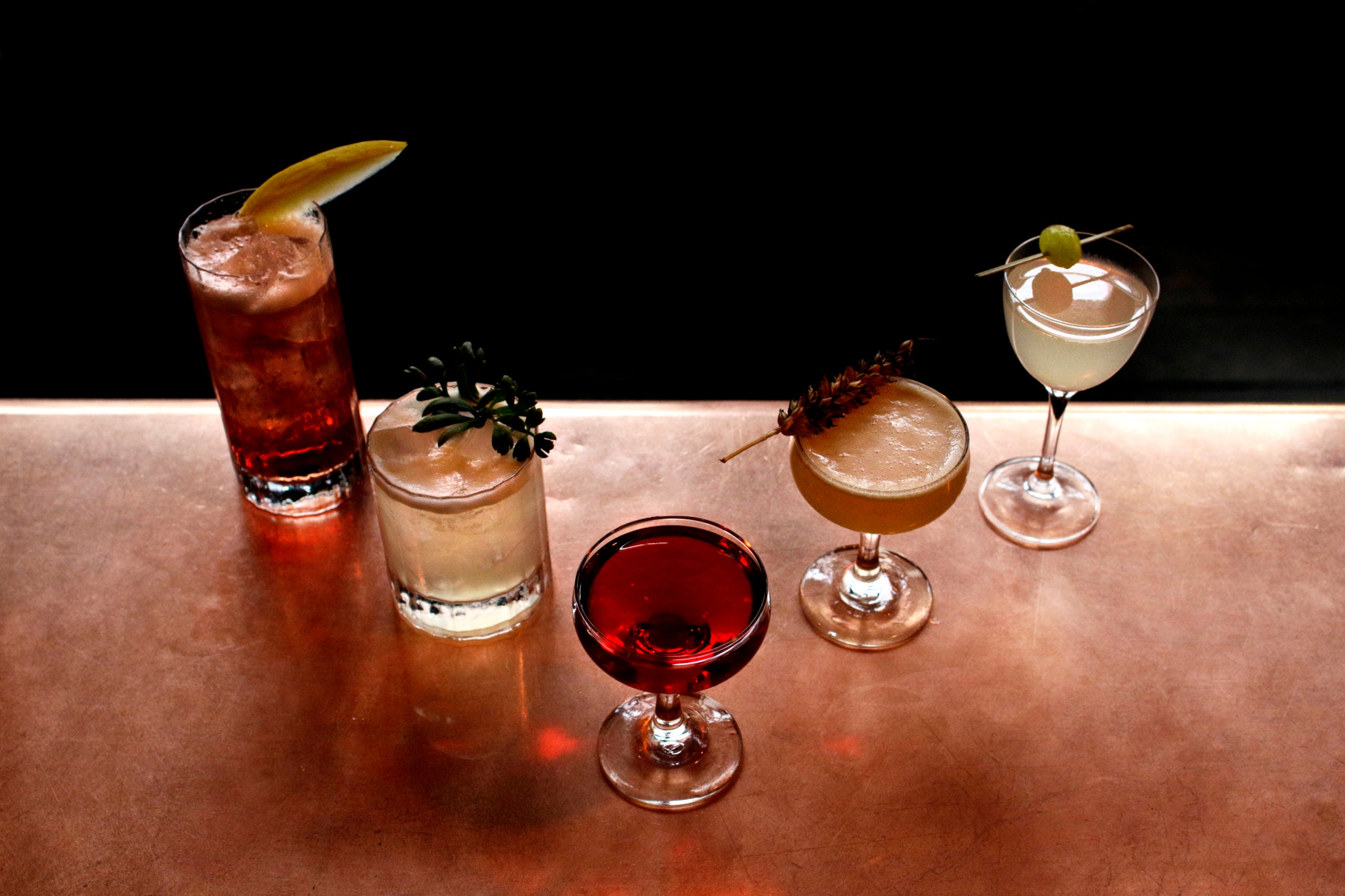 The Umbrella Project has announced an international tour that will take its award-winning London bars to cities around the world throughout 2020. The road trip will see exciting concepts travel afar afield as Paris, Barcelona, and Seattle.
Founded in 2014 with the aim of bringing new and innovative concepts to east London, The Umbrella Project is behind The Sun Tavern and Discount Suit Company. Now, it will offer its exclusive menu showcasing a selection of the greatest and latest cocktails at some of the world's most renowned bars.
The Umbrella Project Presents kicks off in March by landing in the middle of Seattle Cocktail Week and behind the bar at Stampede Cocktail Club. Launching a six-strong cocktail menu, drinks will include Three Tides with Rum, Amaro Montenegro, Citrus and Salted Mead Syrup and a Winchester Goose with Vodka, Lillet Blanc, Green Melon and Gooseberry Shrub.
It returns to Great Britain in April to visit Liverpool and Dublin before jumping across the English Channel for a residency at Lulu White in Paris, a raucous haven for the late-night wanderers of the city.
Another significant highlight of the tour is an August trip down to Barcelona, Spain, for a special takeover at the world-renowned party bar Two Schmucks. The Umbrella Project will be bringing a touch of London to the streets of Barcelona with their cocktail menu including the Doodle Bug with Bourbon, Ruby Grapefruit Aperitif, Palo Cortado and Chestnut.
The series draws to a close in Dublin in November with a collaboration with Bar 1661, name after the year Poitîn was banned from Ireland and now a proud flagship of the native spirit.
The 
Umbrella

 

Project

Tour

Stampede Cocktail Club, Seattle  Date: March 2020 Address: Seattle, Washington

Present Company, Liverpool Date: April 2020 Address: 37-39 School Ln, Liverpool L1 3DA

Teeling, Dublin Date: May 2020 Address: 13-17 Newmarket, The Liberties, Dublin 8, D08 KD91, Ireland

Lulu White, Paris  Date: June 2020 Address: 12 Rue Frochot, 75009 Paris, France

Public, Sheffield  Date: July 2020 Address: 23-55 Surrey St, Sheffield City Centre, Sheffield S1 2LG

Two Schmucks, Barcelona Date: August 2020 Address: Carrer de Joaquín Costa, 52, 08001 Barcelona, Spain

Nauticus, Edinburgh Date: September 2020 Address: 142 Duke St, Edinburgh EH6 8HR

Cain & Grain, Manchester Date: October 2020 Address: 49, 51 Thomas St, Manchester M4 1NA

1661, Dublin Date: November 2020 Address: 1-5 Green St, Rotunda, Dublin, D07 YT6H, Ireland

The Sun Tavern Date: December 2020 Address: 441 Bethnal Green Rd, London E2 0AN