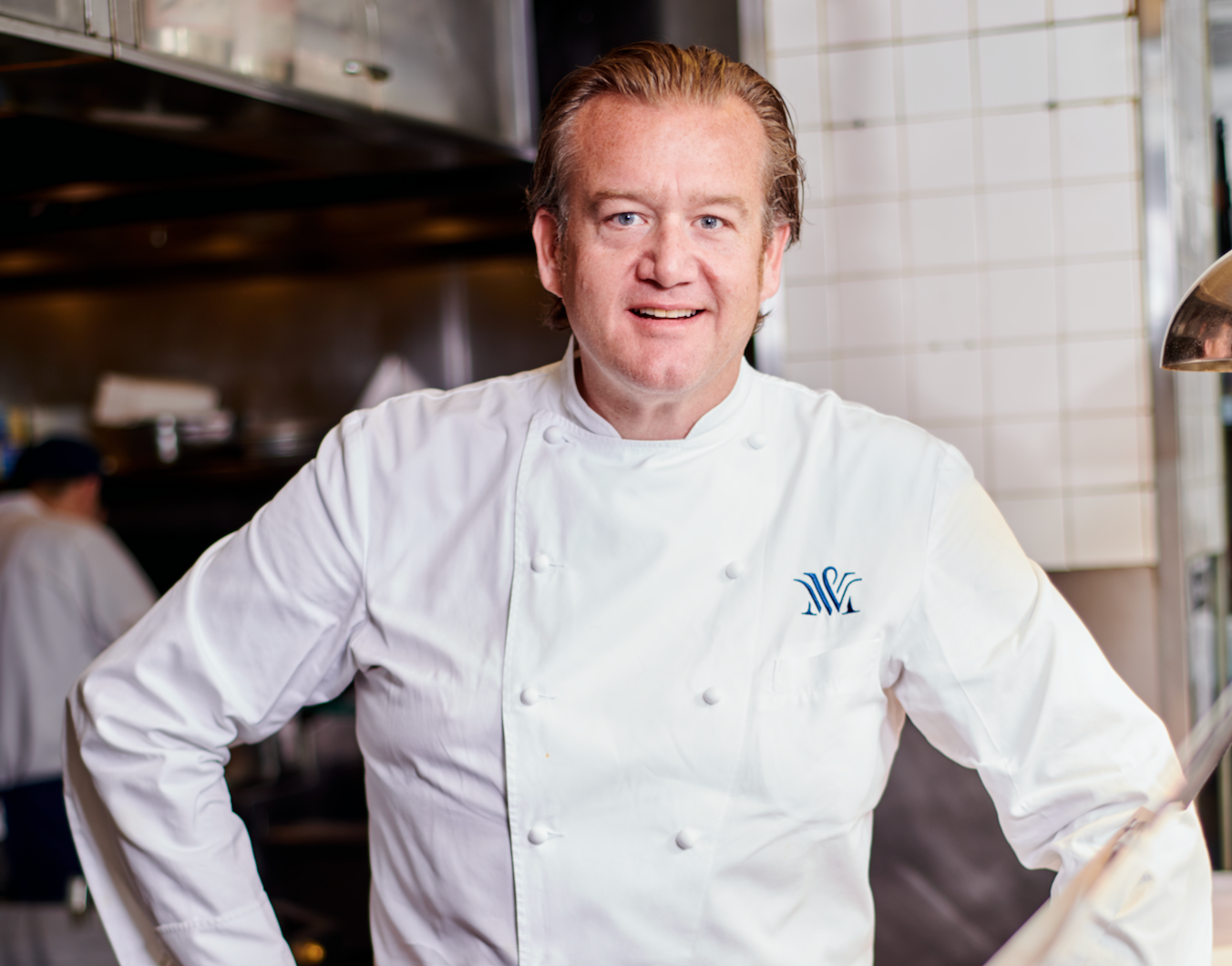 Since it opened 10 years ago, Marea has become a cornerstone of the New York dining scene. Chef Michael White's coastal Italian cuisine has won many accolades over the years, including two Michelin stars and, when it opened, the James Beard Award for best new restaurant.
White isn't one to rest on his laurels, though, and this year will open Marea's second location, in Dubai. His path to success, and now a veritable culinary empire, wasn't always clear cut.
White grew up in a Norwegian family in Beloit, a tiny town in Wisconsin that he jokes "is the Italian mecca of the Midwest." White's all-American dreams of being a football player were dashed in college when he had a serious knee injury — and he turned to cooking, which he learned alongside his father, whom he calls a great home cook. (White draws a clear distinction between chefs and home cooks.)
His formative experience as a chef came from spending eight years in Italy, which also introduced him to the luxurious elements that come together to make a good restaurant an exquisite one.
It's clear from speaking with White in the dining room that no detail has gone overlooked, and that he is fiercely proud of each one, whether it's the hidden insulation to improve the room's acoustics, Venetian plaster on the walls, Ginori china or Poltrona Frau leather banquettes.
This attention to detail speaks to a huge facet of White's personality, which he describes as a pull towards full immersion and near-total focus in whatever he does, including his impressive set of hand-poked tattoos, which were done by a "Tebori artist that does Yakuza gangsters in Tokyo."
In his cooking, this comes through in his dedication to mastering techniques and finding the best ingredients. In fact, one reason he chose to open in Dubai is its direct flights to Italy, so he can procure "the most beautiful fish from Mazara del Vallo in Sicily or the main fish market in Milan."
Marea is not a flashy restaurant — as White says, "Italian food is not trendy" — rather, it offers a consistent, welcoming experience to everyone, whether it's visitors having dinner before a Broadway show, Bill Gates, Bruce Springsteen or a US president.
White wants each guest to feel at home and says walking into the restaurant feels like you are walking into a buzzing dinner party. "And I think it's really, really cool that a kid from Wisconsin with a really crazy different team of people created a restaurant where people feel very comfortable to come to eat in."
He calls being included on the reader-voted list as "humbling, because it's the real clientele."