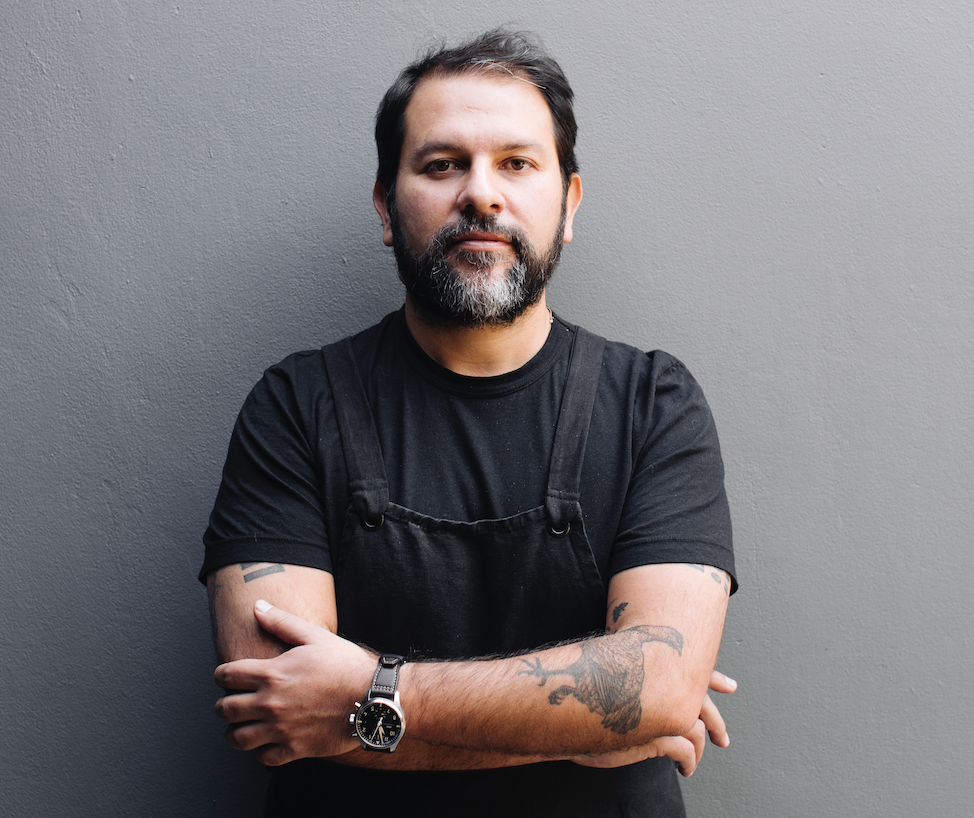 Minutes into speaking with Enrique Olvera, founder and head chef of Pujol in Mexico City and Cosme in New York, it became very clear just how humble he is.
"The award is for the restaurant, not for myself," Olvera says of appearing on our Top 100 Restaurants list for both Cosme and Pujol. "It is truly a team effort. Having Daniela [Soto-Innes], Santiago [Gomez], Alejandro [Ruíz] and all the people who work for me is what allows me to keep expanding without losing our personality and drive."
Yet, some could say that Olvera has singularly defined haute Mexican cuisine since the opening of Pujol in 2000, marrying ancient Mexican cooking techniques with fresh, thoughtful ingredients and presenting them in creative ways. His attention to detail is impeccable, apparent in his restaurant design (a mid-century modern oasis of simple materials and colors) and the menu.
"When Pujol first opened, Mexico City wasn't a gastronomic destination, but it seemed obvious that it had the potential to become that," the Mexico City native says. With five other restaurants throughout Mexico and in Los Angeles, Olvera is reestablishing what Mexican cuisine means.
"It's a very ancient culture, and therefore it's authentic and unique. That's why you're able to work towards fine dining with those elements, because there is so much culture. Some of the misconceptions tend be oversimplifying [the cuisine]."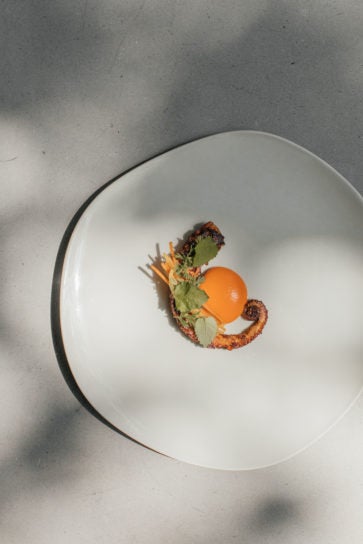 He relies on Mexico's unique bounty, like chayote, cacahuazintle and huitlacoche, to add zest to his dishes. When he brought his vision to New York in 2014 with Cosme, moving away from the folkloric and stereotypical depictions of Mexican cuisine was important.
Though Cosme is a more effervescent and energetic outpost in comparison to Pujol, each share the same values of having a happy kitchen and using local food with the same cooking techniques. "We approach the [restaurants] as if they were brothers," Olvera says.
"They have the same mother and father, but different DNA." Here, his duck carnitas are a hit — the secret is the Rohan duck sold exclusively to them (or maybe it's the splashes of Mexican Coke).
Despite his success, he doesn't fixate on what some might consider career-defining moments, like when former President Barack Obama unexpectedly dined at Cosme in 2016, or when legendary French chef Michel Bras came to Pujol 10 years ago. His success lies in the positive experiences people have.