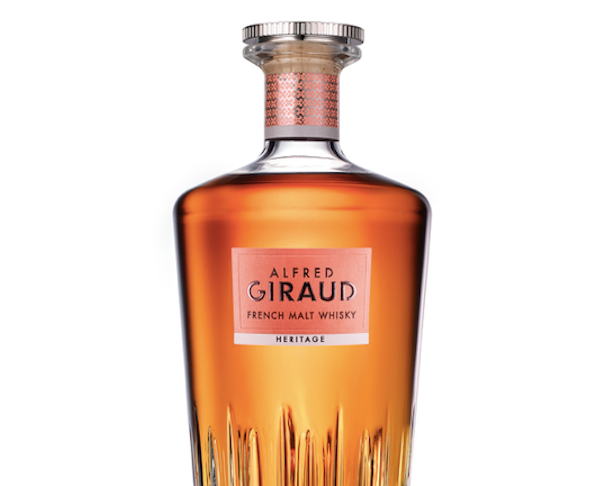 Cognac and whisky creators were once so far apart in their thinking that drinkers would rarely cross from one side to the other, if ever. Today, those same makers are working together to create new and exciting creations. Here, we take a look at two examples of cognac-finished whisky that bring the best of both worlds together in one extraordinary bottle.
The Last Drop 1925 Grande Champagne Cognac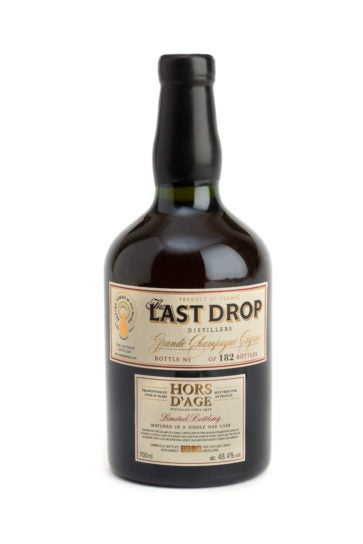 The Last Drop calls itself 'rare spirit hunters,' which perfectly describes how it acquires most of its expressions: hidden in forgotten corners of distilleries and collections. The cognac cask used in the latest release, the Hors d'Âge 1925 Grand Champagne Cognac, was excavated unexpectedly in 2018 from behind a secret wall in a family's estate. The cask dates to 1940, and the family hid it to safeguard it from German forces during World War II. This cognac spent much of its life in a former Pineau des Charentes cask, which gives this a rare sweetness that is paired with lively fruity and floral notes. The historic expression is part of The Last Drop's Limited Bottling range, and there are only 182 bottles. $5,100, thelastdropdistillers.com
Alfred Giraud French Malt Whisky Heritage (pictured above)
Five generations of the Giraud family have worked in the cognac industry, so when Philippe Giraud started Alfred Giraud French Malt Whisky (an homage to his great-grandfather), he knew he wanted to involve cognac in some way. The company, founded in 2018, has two expressions: the non-peated Heritage (23 casks per year) and the slightly peated Harmonie (seven casks per year). To create the triple-malt Heritage whisky, French malt distillates are matured in three types of casks: ex-rare cognac, new French Limousin oak and American white oak, before being aged in the ex-rare-cognac casks for nearly 10 years. The result? A wonderful palate of brioche, wood, vanilla and nutmeg.
$155, alfredgiraudwhisky.com