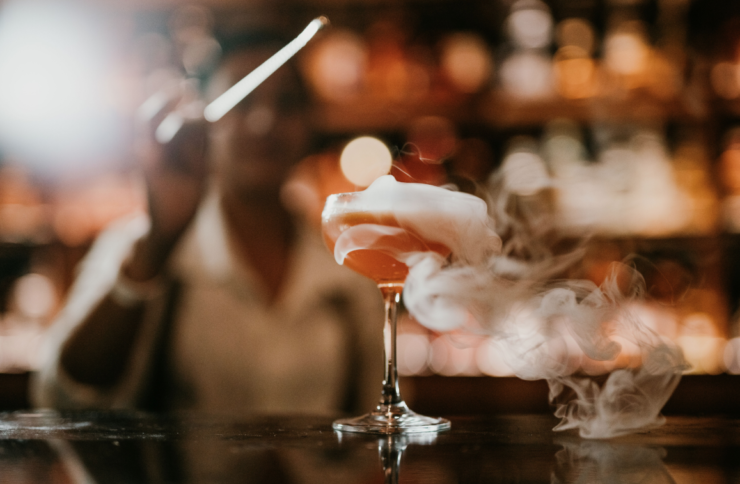 Spending more time at home surely means you're dipping into your spirits cabinet more than usual. If you need inspiration, Elite Traveler rounds up the best cocktail recipes from our Cocktail of the Week column in one place so you can get to work on crafting and indulging in these creative libations.
La Botica Cocktail at Las Ventanas al Paraíso, a Rosewood Resort, Los Cabos, Mexico
Gin Monkey 47
Fresh apple juice
Passionfruit and vanilla syrup
Lemon juice
Lemongrass tincture
Add gin, apple juice, passionfruit and vanilla syrup, lemon juice and lemongrass tincture into a shaker. Shake and pour over ice in a martini glass.
Baccarat Rouge at Baccarat Hotel in New York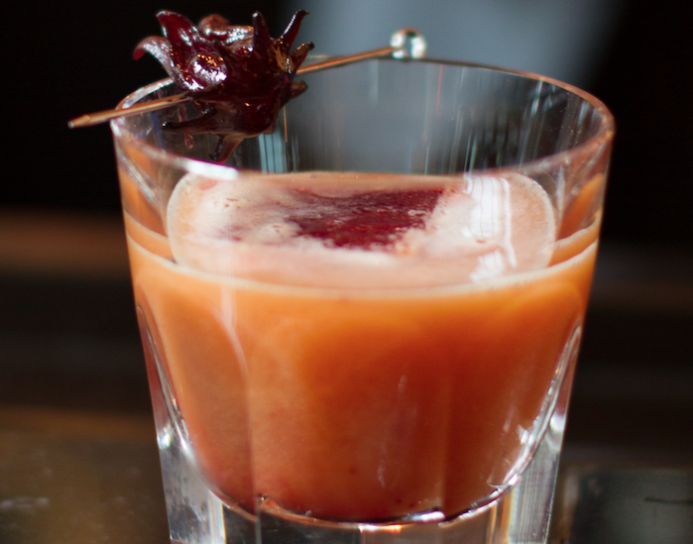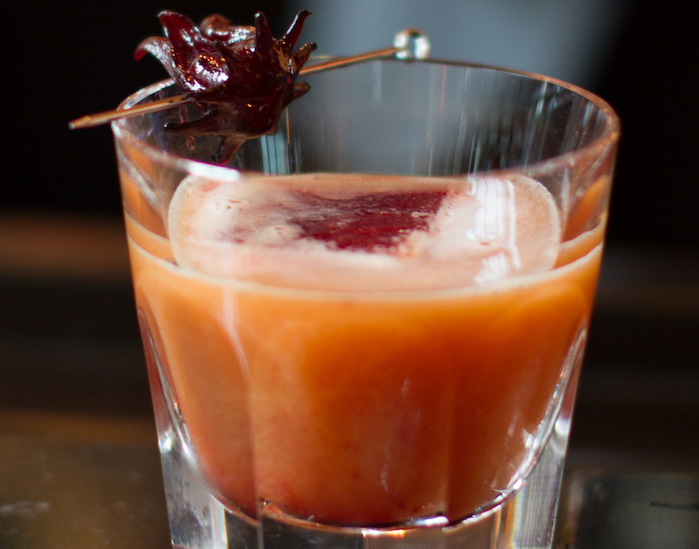 2 oz Clase Azul Plata Tequila
1 oz passionfruit juice
.25 oz Allspice Dram
.25 oz lime juice
.25 oz Cardamarao Amaro
To make, add all ingredients to Japanese shaker and shake vigorously. Present cocktail in a shaker with a red ice cube and rocks glass on the side. Garnish with a spiked candied hibiscus flower and serve.
Classic Negroni at 45 Park Lane, London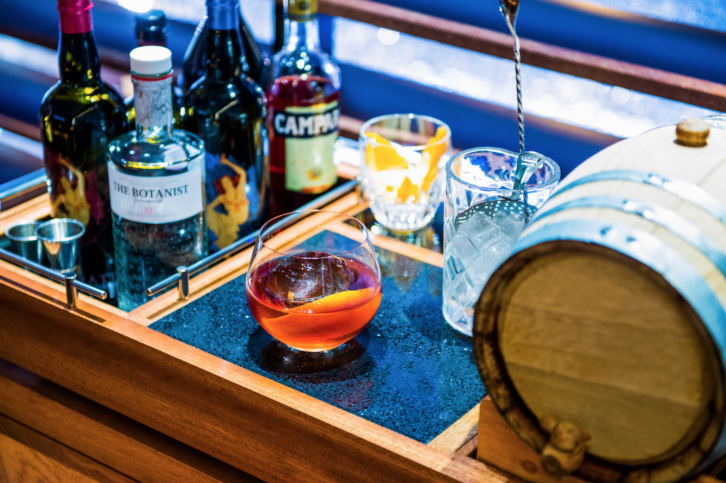 25 ml Campari
25 ml Antica Formula
25 ml Tanqueray Gin
Orange Peel
To create this classic Negroni, pour gin, Antica Formula and Campari into a mixing glass filled with ice cubes. Stir for 8-10 seconds with a long bar spoon, and use a cocktail strainer to pour the chilled liquid into a stemless Burgundy glass over a large piece of ice. Squeeze the orange peel and drop it into your glass for the perfect orange essence.
Biltmore Fuerte, Ty Lounge at Four Seasons Resort The Biltmore, Santa Barbara
2 oz Cutler's 33 Bourbon
.5 oz organic lemon juice (from the Four Seasons Chef's Garden lemons)
.75 oz Ebby's Farm Strawberry Purée
Honeycomb
Four Seasons Santa Barbara lavender flowers
To make, combine all ingredients in a cocktail shaker and shake vigorously. Next, pour over ice into a stemless wine glass, and garnish your creation with honeycomb and lavender, picked fresh from the Four Seasons Santa Barbara.
Man on the Moon at The Stafford, London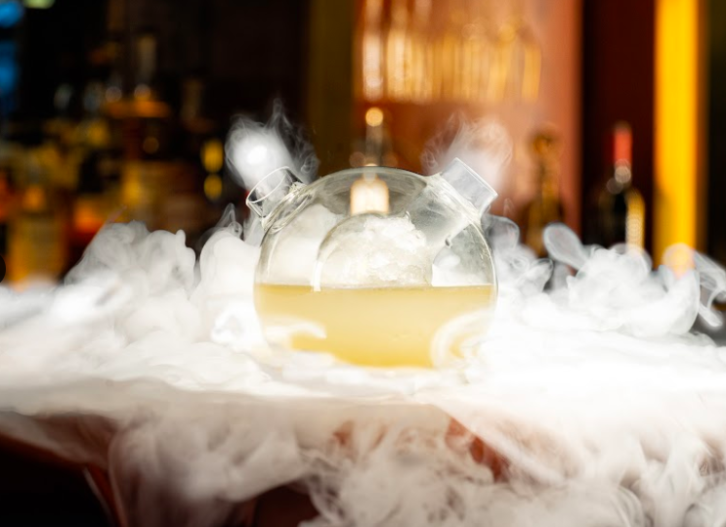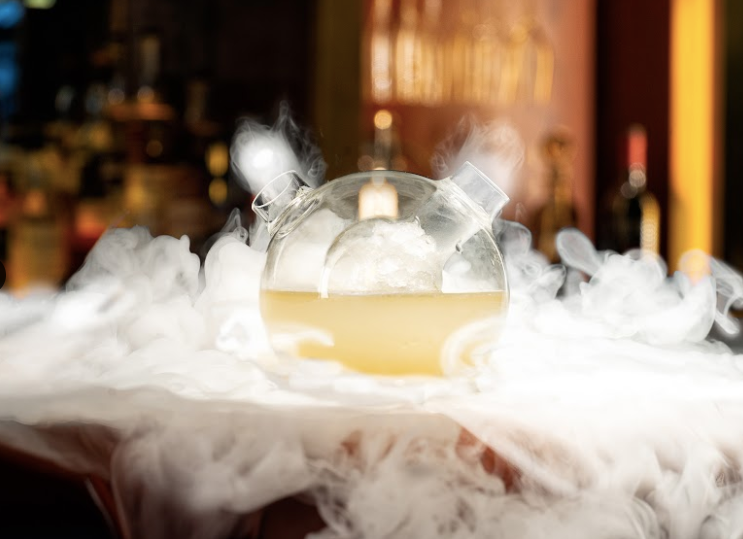 2 oz of Monkey Shoulder whisky infused with ginger
.5 oz lemon juice
.5 oz homey syrup
1.5 oz homemade fennel soda stream
To make, pour all ingredients without soda into a shaker with ice. Shake for 10-12 seconds, double strain and add fennel soda.
Belvedere Vodka's Smogóry Forest Remember The Grain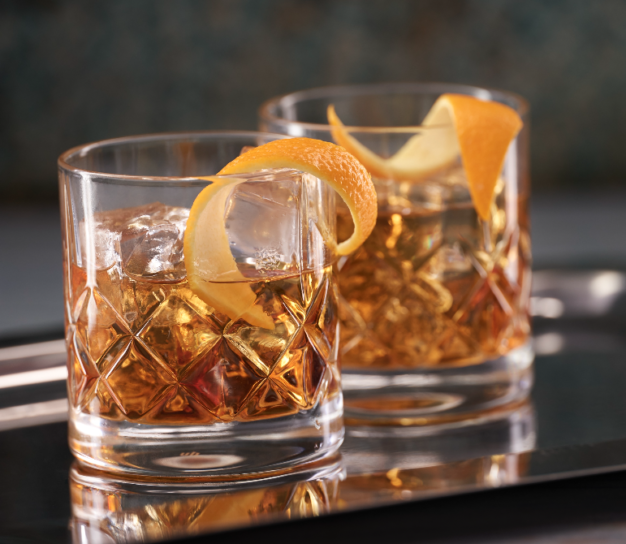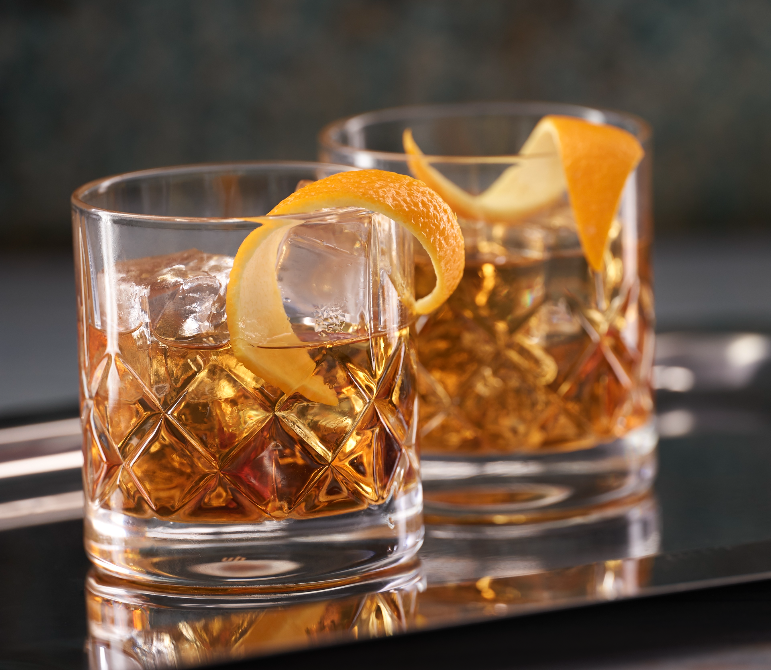 1.5 oz

Belvedere

Smogóry Forest
20ml Heering Cherry Liqueur
10ml sweet vermouth
2 dashes absinthe
2 dashes chocolate bitters
To make, stir all ingredients over ice cubs in a mixing glass and strain into a chilled glass over a large ice cube.