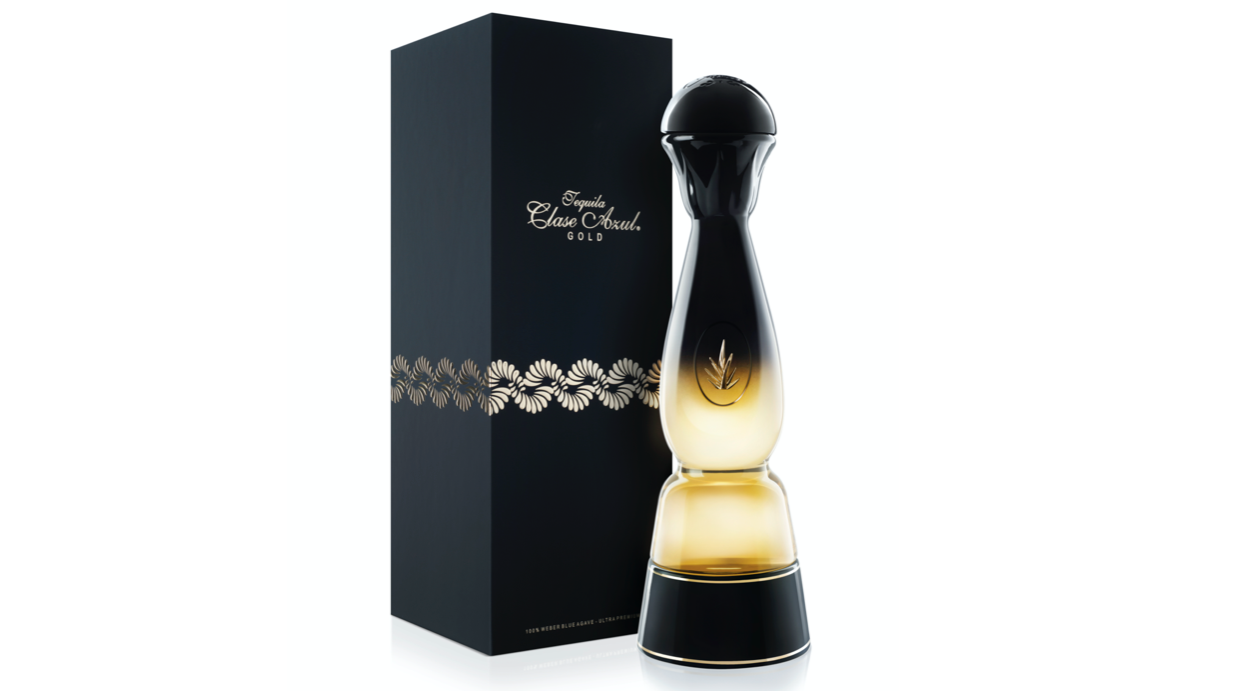 Clase Azul Spirits, the world's first luxury brand from Mexico and creators of ultra-premium Clase Azul Tequila and Clase Azul Mezcal will unveil the most luxurious GOLD tequila in history on August 1, 2020.
The brand is best known for using only the finest ingredients and is highly recognized for its process, techniques, flavor profiles and the exquisite, hand-crafted bottles made by artisans in Mexico. All of those aspects are on full display in the new and exclusive Clase Azul GOLD.
This exceptional new liquid is an exquisite blend of tequila Clase Azul Plata and an eight-year-old extra anejo that was first aged in bourbon barrels and then finished in Pedro Ximenez sherry casks. With just 6,000 bottles available, it will add gravitas to any discerning collectors' portfolio.
The precious combination of liquids, with a light amber color and a medium body, offers hazelnut, dried chamomile flowers, candied orange peel, wood, walnut, vanilla and raisin aromas on the nose and flavors of oak, ginger, green olives, chocolate, salted caramel, fig and a subtle hint of smoke.
The stunning one-of-a-kind decanter is a delicate combination of glass with high heat ceramic featuring a 24k gold trimming and its iconic agave medallion, also dipped in 24k gold, affixed by world-class artisans.
"The Mayans believed man's nightly slumber was a welcome death that allowed your spirit to be reborn at dawn, a celestial cycle of transformation," commented Clase Azul founder and CEO Arturo Lomeli.
"This special edition embodies one of nature's most celebrated masterpieces, the spectacular sunsets that paint our skies. The bottle is inspired by the precise moment the sunset kisses the tops of the agaves every night, ushering in the night with the promise of a new day."
Clase Azul Spirits president Juan Sanchez said: "This is not your father's GOLD tequila – which many consider a product made with additives. Our GOLD, made from 100% Blue Weber Agave, refers to the rich color of the liquid achieved through the blend of our expertly aged Extra Añejo with our Plata as well as the enchanting decanter which captures the marriage of light and dark.
"Our limited editions have become highly coveted items which require a trip to our boutique in Los Cabos, Mexico. We are now excited to offer our clients this superb special edition here in the United States."
Clase Azul GOLD can be sipped neat or enjoyed in a cocktail while admiring backyard sunsets or chasing them abroad. The 750ml decanter is available for $300.