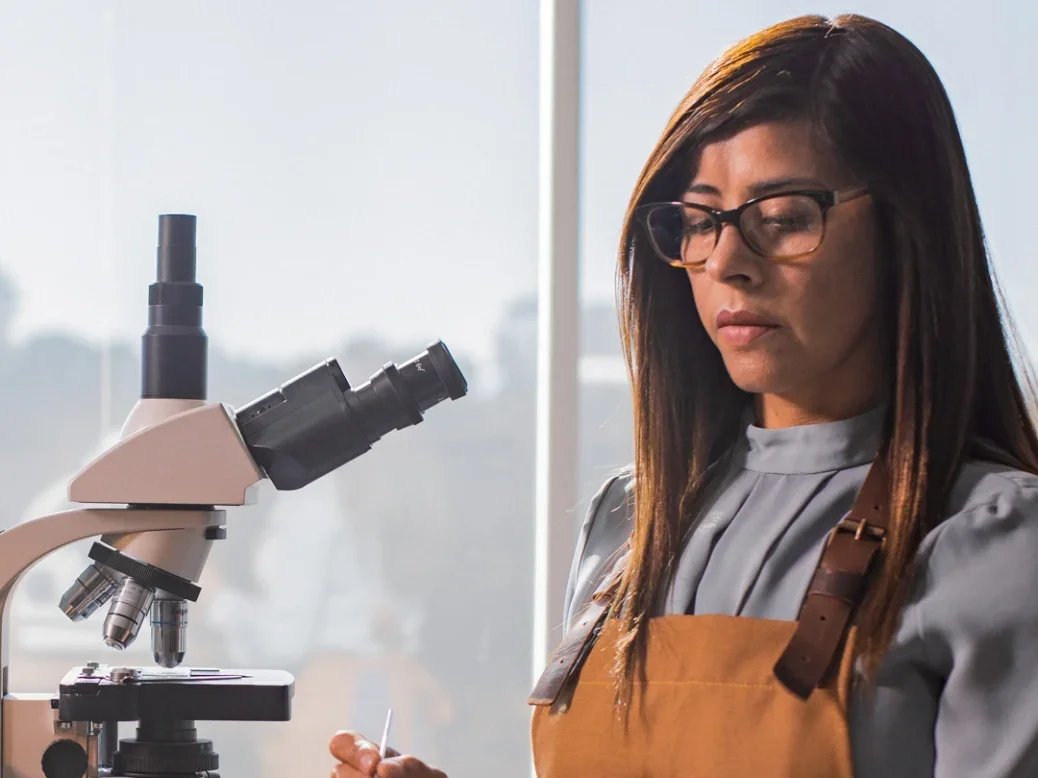 One of the most recognizable brands, thanks to its unique hand-painted bottles, Clase Azul is famed for creating ultra-premium tequila. We speak to master distiller Viridiana Tinoco about the brand's heritage and how each tequila tells a story.
How did you become a master distiller?
I've always had a passion for chemistry and science, which led me to study and graduate as a biochemical engineer in food for my bachelor's degree. Once I realized my passion for tequila and the fermentation process, I decided to further specialize my expertise by getting a master's degree in tequila processes. This allowed me to really get to know the agave, the soil it grows in, the ideal conditions to create the most sugar, the climate, and how all these processes affect the final product.
At least 70% of the notes and aromas of the tequila come from the fermentation process, which is why I focused my master's and thesis on this. I was then able to put into practice everything I learned in my master's degree and design the Clase Azul profile we know today.
What led you to Clase Azul?
After graduating, I worked in the flour industry for over nine years and was later given the opportunity to work with agave honey. I absolutely fell in love with agave. Seeing the fields, smelling and tasting the cooked agave… I decided that tequila was the right path for me. As for Clase Azul, it was destiny. Clase Azul was looking for me and I was looking for them.
I couldn't believe a company like this existed, where they care about people first, have great moral values, and express Mexican culture in its truest form. I've always wanted to work for a company like this, and here I am. I feel very fortunate to work with a Mexican-owned and -operated company that shares the luxurious aspects of Mexico with the world.
What does a 'typical' day look like for you?
There is no such thing! At Clase Azul we are dedicated to positive transformation, so a constant at Clase Azul is change, and no day is like the last. One of my responsibilities includes overseeing the entire manufacturing process of our tequila and mezcal. I personally taste every batch that we produce. I also oversee the entire aging process of our tequila, the bottling process, as well as research and development.
I try to divide my time between new projects and finding ways to better ourselves and further develop our products. I go to the distillery weekly to be with my team, to spend time with them, and to see how the processes are going. I also try to dedicate two days a week to the design of new blends. This means doing a lot of tastings, not just of the product, but of the notes I want to express, smelling, trying, creating and developing.
How is Clase Azul created?
We value and respect the entire production chain and we don't take any shortcuts, giving each process the ideal time it needs to fully develop the flavors we are known for. This starts with our agave, which only comes from Los Altos de Jalisco, a region that has the ideal composition of minerals in its soil, with a climate and rainfall that help us obtain a final product that has fruitier and sweeter notes.
From there we only harvest agave that complies with our maturity standards and is cut as close as possible to the root of the pineapple, avoiding excess methanol.
The primary objective is to allow each stage to develop the notes of the product — from the notes of cooked agave during the cooking process, which is done in traditional masonry ovens for at least 72 hours, to the fruity and citrus notes developed during our fermentation process. We finish with a double distillation and allow the product to properly age, extracting the best aromas and flavors from the oak barrels. Clase Azul is deeply rooted in Mexican culture.
How does this impact the tequila creation?
Every single product we create has the seal of Mexican culture. We are very blessed that, in Mexico, you can find around 80% of all the agave varieties in the world, and our best way to share this is through our handmade bottles and tequilas and mezcals produced with the passion imprinted from every single person that contributes to the production. All of this is palpable when you taste our product. You created Clase Azul's most aged tequila to date.
What was the process to create this tequila?
Our most aged tequila to date is our annual Limited Edition Master Artisans series, which features extra añejo tequila that has been aged for over eight years. To create a new tequila like this one, there is a beautiful process of collaboration. For our Master Artisans program, it's a very creative process, and I like to involve myself in the history of the artist and what he or she is inspired by.
I take all this information and decide the story I want to tell with the tequila, to make a product that complements the art. From there I decide what distill I want to use, in what barrels I will age them, the aromas and characteristics I want to achieve, and so on. In my collection I have barrels that have been aging for almost 10 years and barrels from all over the world.
Once I have decided on the story I want to tell, I start making samples, blends, tasting and creating. Once I decide on the blend for the limited edition, I define the sensory characteristics — color, body, aromas and flavors.
What is your biggest inspiration?
I am most inspired by challenges — thinking about a blend that's different from the one I did yesterday, that's my biggest inspiration; for it to be unique and delicious, and to achieve different tasting notes, bettering myself in the process. It's very tied to our purpose at Clase Azul: 'We exist to captivate the world through the magic of Mexican culture, while transforming ourselves into better human beings.' I have that so ingrained that I try to transmit it through our tequilas and mezcals.
This article appears in the 06 Jun 2022 issue of the New Statesman, Summer 2022