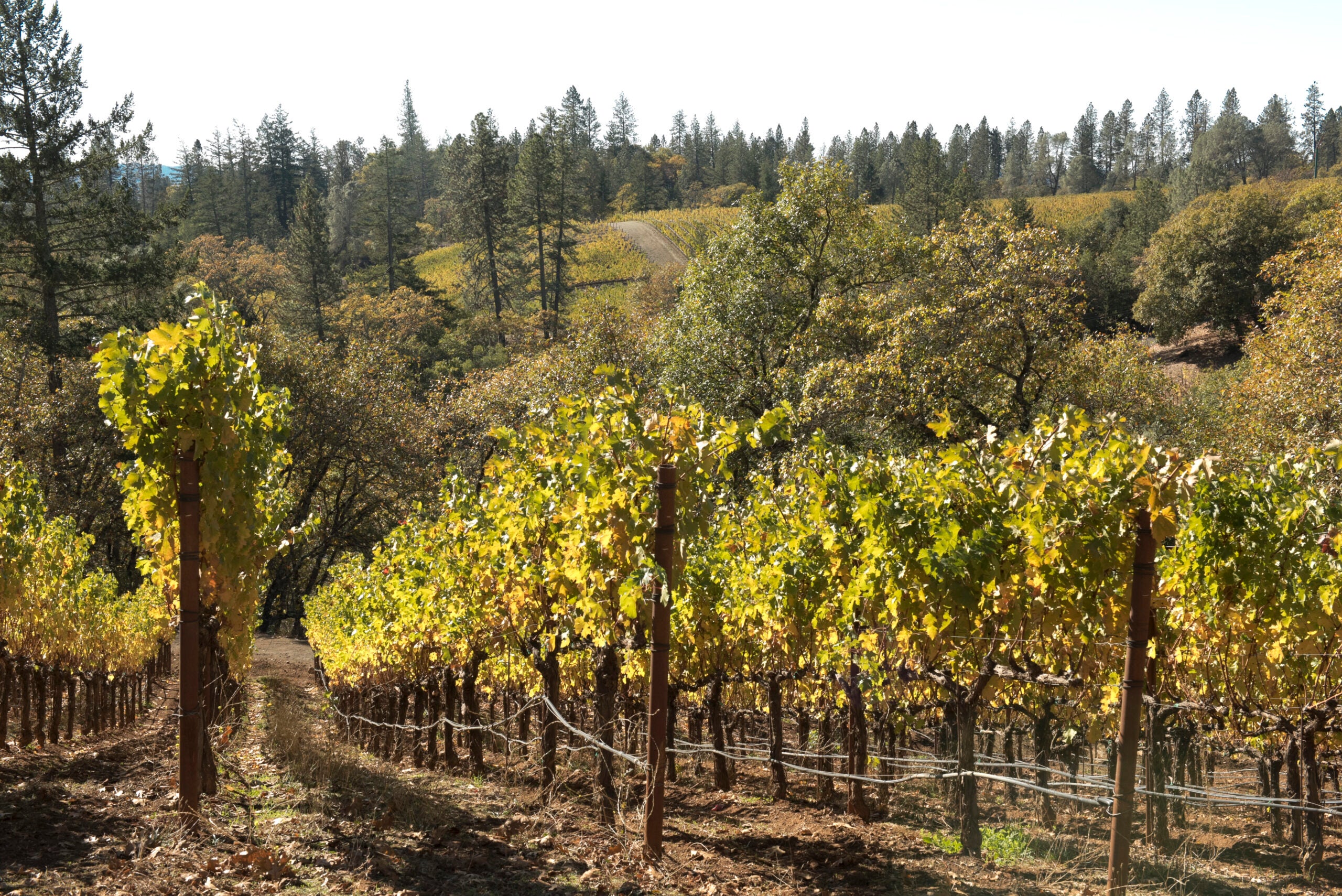 For oenophiles, there is nothing more exciting than visiting a vineyard, where you can learn about your favorite wines, speak with a vintner and get a behind-the-scenes look at where the magic happens. In the wake of Covid-19, many vineyards who cannot accept visitors have gotten creative on how to virtually share unique experiences with members and guests. For many, virtual wine tastings (typically through a video platform, like Zoom) have become the norm and it allows winemakers a chance to connect with eager guests.
ADAMVS is a Napa Valley, California-based winery located on Howell Mountain known for its Cabernet Sauvignons and Sauvignon Blanc. Husband-and-wife founders Denise and Stephen Adams first discovered the 28-acre property in 2008, and were drawn to the land for its iron-rich red soil, unique elevation (ranging from 1,500 to 2,000 ft) and micro climates. There are actually five types of soil on the property and each variation is what makes ADAMVS wines so unique.
This is the couple's second venture in the wine world: In 2003, they purchased a chateau in Bordeaux, France, called Château Fonplégade and renovated the estate and vineyards (which are grown biodynamically). Denise oversees the estate and enlisted a stellar team, including consulting winemaker Philippe Melka; viticulturist Michael Wolf, a legendary vineyard manager in the Napa Valley region; winemaker Sarah Donley; and director of estate relations and hospitality, Amy Particelli.
Denise and Stephen have a deep respect for nature and the wines have received biodynamic certification due to the organic nature of their sustainable farming and production. On the property, there are chickens, bees, sheeps and a beloved donkey, named Buttercup. The vineyards are fertilized by the sheeps, who graze on purple wildflowers. They also produce Cabernet Sauvignon jelly, fig jam, honey from their bees and olive oil.
When it was time to begin the virtual tasting, I logged onto Zoom to learn about ADAMVS and the wine with Denise and Amy. I had the privilege of experiencing a virtual tasting with three wonderful wines: 2015 ADAMVS Cabernet Sauvignon TÉRES, 2015 ADAMVS Cabernet Sauvignon QUINTVS and 2015 ADAMVS Cabernet Sauvignon ADAMVS. I was delighted at how personable and hospitable Denise and Amy both were, and it felt like — even through a screen — I was being welcomed with open arms into their home. Their passion and zest for the wine world made me even more excited to try the wines.
For members and guests wanting to participate in a virtual tasting, Particelli will provide a suggested range of wines to choose from, and they will be shipped directly to your doorstep. Inside, you will also find tasting notes and materials on the wines you're about to try. Be sure to open each bottle ahead of time.
Upon opening the shipment, I was drawn to the beautiful and simplistic label. Denise explained that Kurt Melander of Melander Architects found fallen Cypress trees over the property, which he reclaimed and created a modern-yet-traditional wood-and-glass structure, known as the Cypress House. Denise visualized the logo, inspired by the rings on the bottom of the Cypress logs.
Finally, we got into the tasting. What first struck me when I poured each wine was the deep, earthy-red color of each bottle. I first tasted the TÉRES ($125), which has the most cases produced per year. It has fresh aromas of baking spices and notes of cherry, menthol and lavender. It's bright, yet earthy and has the perfect balance of flavors like blackberry and chocolate ganache.
Next up was the QUINTVS ($175), which is 100% Cabernet Sauvignon. It is earthier than TÉRES and has a palate of mineral and wet stone. It's a barrel selection of the five different types of soil found on the property and it truly represents the unique terroir of the land. The expression includes flavors of cacao and Chelan cherry. You can lay the bottle down for 10 to 15 years, or use Coravin to try some now and see how the expression changes over time.
The last bottle was ADAMVS ($350), which Denise emphasized is the pinnacle of the ADAMVS Estate. This 100% Cabernet Sauvignon expression, aged 22 months in 95% new French oak, has a wonderful velvet-y mouthfeel and is deeply aromatic. Expect notes of black fruits, tobacco leaf and vibrant purple flowers. There is an extremely limited production of ADAMVS, and tasting it was such a treat.
ADAMVS has a year-long waiting list for its membership, but Elite Traveler readers will get exclusive access to some of the estate's wines.