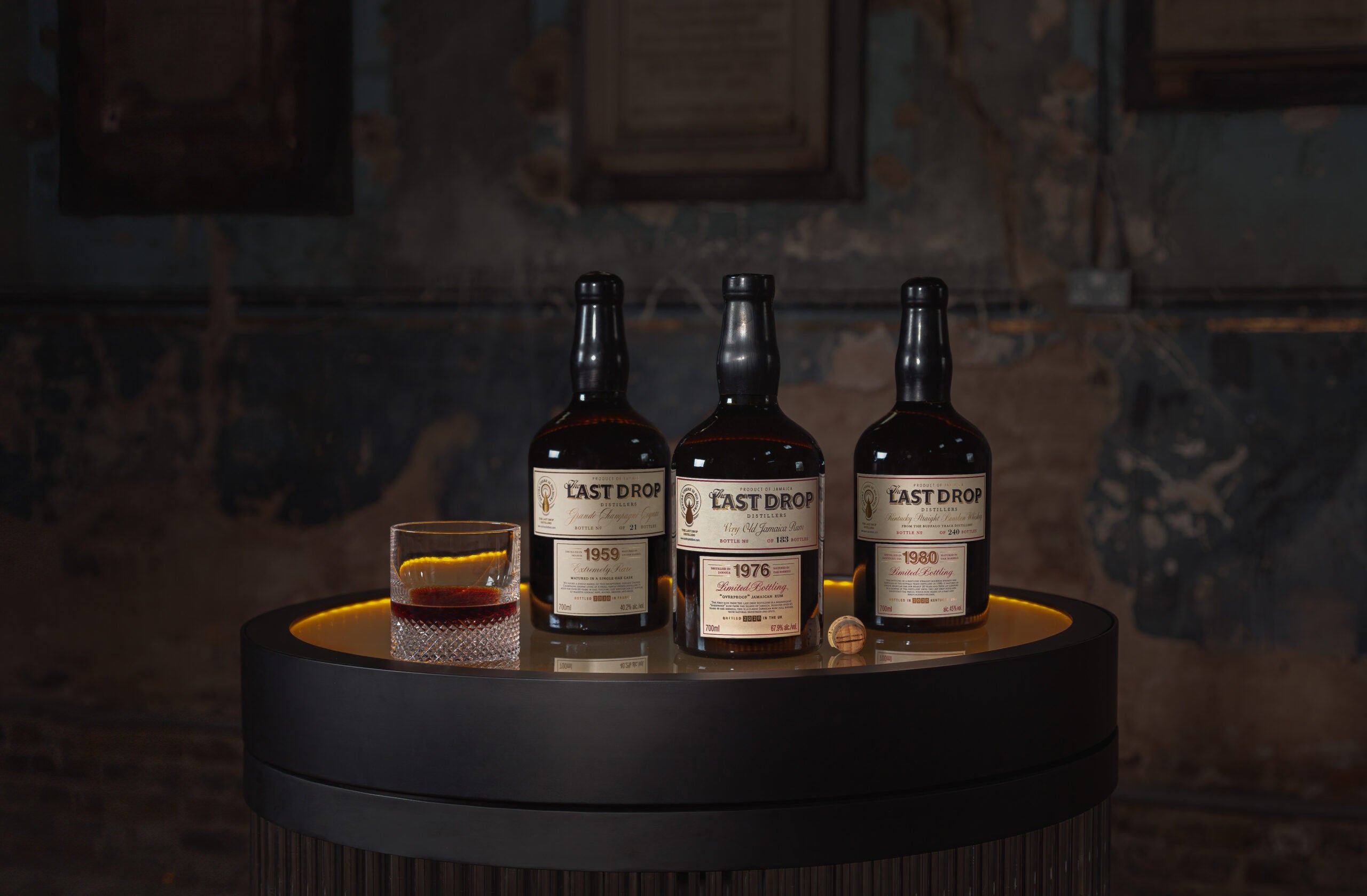 The Last Drop Distillers has introduced its inaugural 'Autumn Collection' of exceptionally rare aged spirits. Known for curating some of the world's most remarkable liquids on the planet, this latest collection adds an aged bourbon, a 43-year-old rum and a vintage cognac to an already outstanding portfolio.
Since launching over a decade ago, just 18 different spirits have been chosen by the discerning spirits hunters at Last Drop Distillers. Their quest has been to find liquids that are exceptional in age, character, vitality and rarity. This new Autumn Collection expands the portfolio to 21 and includes its first rum, something that has long eluded them.
Rum has recently found itself welcomed to the fine spirits table and the spirits hunters at Last Drop have sought a liquid that meets their high standards. They finally found one in the form of a 1976 "Overproof" Very Old Jamaica Rum.
This rum started its aging process in Jamaica before journeying across the Atlantic to Liverpool, UK. The move from a tropical climate to a cold one allowed this rum to be aged for over four decades. The cool climate and the westerly sea breeze has given this rum a distinct flavor.
The bourbon comes from the revered Buffalo Trace Distillery in Frankfort, Kentucky, site of the oldest continually operating distillery in the USA. The spirits hunters found a tiny parcel of old whiskeys located in the corner of one its many warehouses, one of which was chosen by Last Drop to release No 19.
With just 21 bottles available, the third and final release is also the smallest form Last Drop Distillers. Believed to have been distilled in 1959, this Hors d'Age cognac has matured for over 60 years in its original barrel. Just a small amount of liquid remained, but what was left was full of flavor, which made it a must-have for Last Drop.
Release No 19: The 1980 Buffalo Trace Bourbon Whiskey. RRP: $4,550
Release No 20: The 1976 "Overproof" Jamaica Rum. RRP: $3,400
Release No 21: The 1959 Vintage Grande Champagne Cognac. On allocation only: POA
Available from November via lastdropdistillers.com