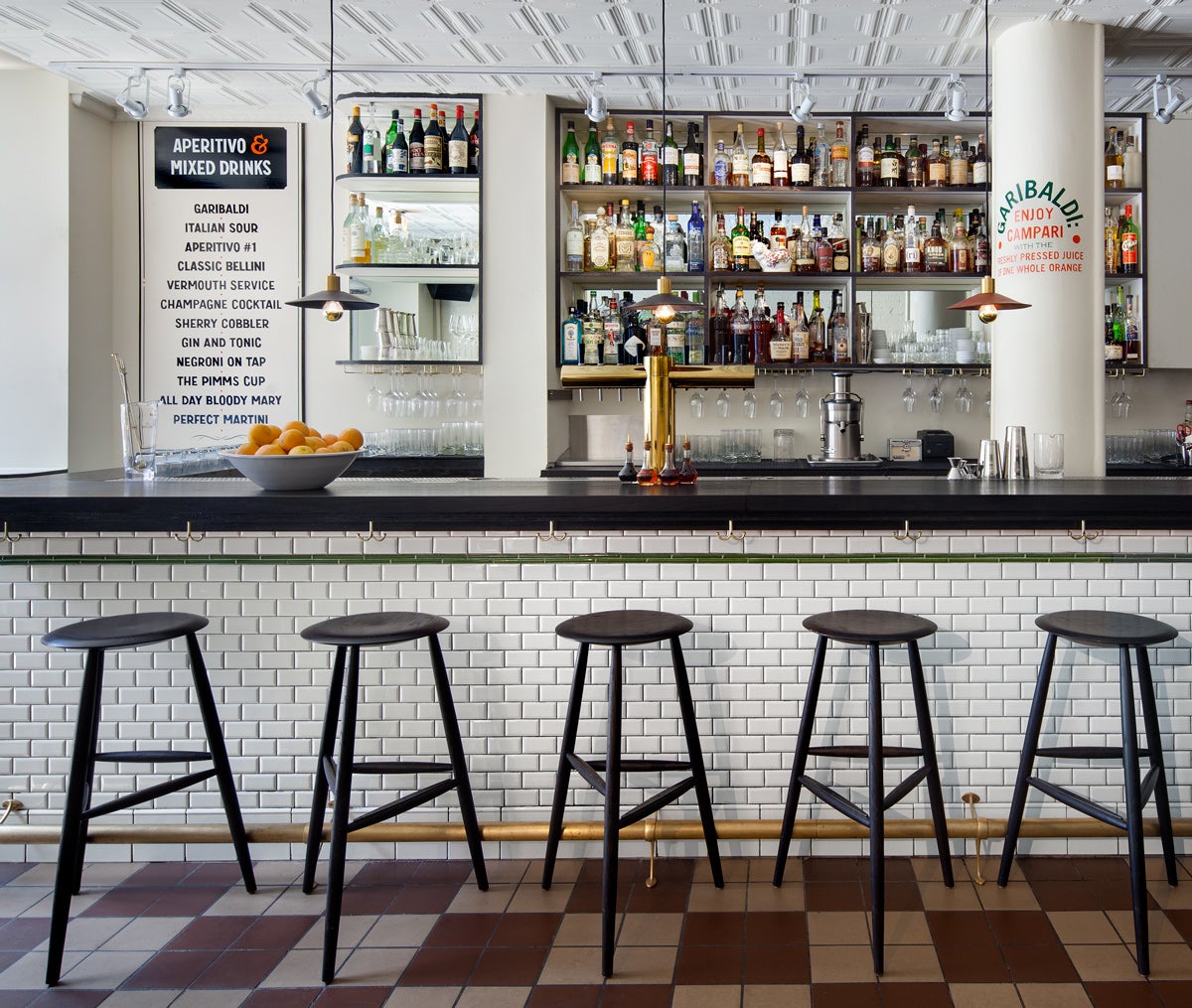 American Bar at The Savoy, London has been a favorite among British royalty since it opened in 1889. Not only is The Savoy one of the world's most well-known hotels, its most famous bar, the American Bar, recently won World's Best Bar at Tales of the Cocktail.
For two days only (June 11 and June 12), Dante in New York City is hosting the American Bar at The Savoy, London in its iconic Greenwich Street location to celebrate this milestone achievement and allow New Yorkers to taste cocktails that won the American Bar a coveted spot on the list. This year, Dante achieved the number-nine spot on the World's 50 Best Bars list.
Dante itself has quite the history: The Greenwich Village bar first opened in 1915 and is still a hotspot for inventive cocktails and small bites in a small setting with vintage-style decor (think diner-style tufted seating, wooden chairs and red-and-white tile flooring).
During the American Bar's short stay in London, the bar's talented mixologists will create some of the iconic and classic drinks served at American Bar – many that are inspired by American musicians. Known for its craft cocktails, drinks at the bar are influenced by figures who have been patrons of the bar during its 130 years of business. Famous musicians like George Harrison and Frank Sinatra act as inspiration on the American Bar menus.
At Dante, guests will get the chance to sip on cocktails from the most recent menu as well: Savoy Songbook, inspired by musicians of the 20th century. If it's George Harrison you love, order the Sun Sun Sun. Frank Sinatra and Prince are also influences behind the cocktails. Names include #NoMakeup, Crystal Star, Hanky Panky, Corpse Reviver 1915 and Pinstripe. These unique drinks feature different mixtures of alcohol and special ingredients you're sure not to get anywhere else – of course that is you visit The Savoy, London.
For more information, visit dante-nyc.com