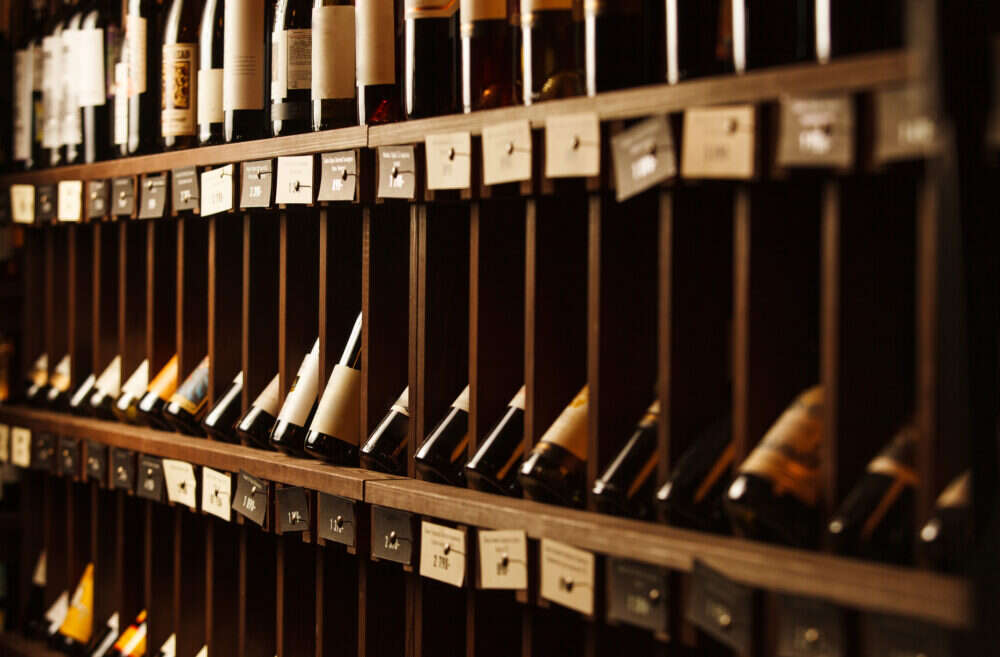 On Monday, November 1, Matt Tebbutt, presenter of BBC's Saturday Kitchen, and The World of Fine Wine's Food Editor, Francis Percival, helped host the highly interactive The World of Fine Wine World's Best Wine Lists Awards 2021 virtual event.
The World's Best Wine Lists is a global awards program created in 2014 by the multi-award-winning publication The World of Fine Wine. With over 20 global categories, it is the first awards program to acknowledge the crucial importance of a good wine selection—regardless of size—in the modern dining experience around the world.
This year's interactive ceremony had a myriad of live competitions including the Best Dressed Team or Individual, Best Cocktail or Signature Recipe and the Best Cheese or Charcuterie Board and a silent auction in support of Mind, the mental health charity in England and Wales, founded 1946.
The judging panel included Alder Yarrow, Andreas Larsson, Andrew Jefford, Anja Breit, Ch'ng Poh Tiong, Elin McCoy, Francis Percival, Heidi Mäkinen MW, James Tidwell MS, Luciana Girotto, and Neil Beckett who were tasked with deciding the Star Awards and the Regional and Global Category Award winners, from over 100 shortlisted establishments.
You can see the full list of winners below or stream the event on demand on the World of Fine Wine's official website here.
World of Fine Wine's 2021 World's Best Wine Lists Award Winners
Wickens at Royal Mail Hotel – Best Long Wine List in the World 2021
Kinship – Best Medium-Size Wine List in the World 2021
Cocoro – Best Short Wine List in the World 2021
Contento Restaurant – Best Micro Wine List in the World 2021
sketch – Lecture Room & Library – Best By-the-Glass Wine List (With Coravin®) in the World 2021
The Ortega Fish Shack – Best By-the-Glass Wine List (Without Coravin®) in the World 2021
Antica Bottega del Vino – Best Regional Wine List (in the Region) in the World 2021
Wallsé – Best Regional Wine List (outside the Region) in the World 2021
Domaine Les Crayères – Best Champagne & Sparkling Wine Selection in the World 2021
Atrio – Best Dessert & Fortified Wine Selection in the World 2021
The Chedi Andermatt – Best Sake Selection (outside Japan) in the World 2021
Charred Kitchen & Bar – Best Spirits Selection in the World 2021
The Yeatman – Best Hotel Wine List in the World 2021
Bubbles & Wines – Best Wine Bar List in the World 2021
Grand Hôtel – Best Designed Wine List in the World 2021
Terroir Tribeca – Most Original Wine List of the Year 2021
Temperance Wine Bar – Best New Wine List in the World 2021
Wild Ginger – Best Value Wine List in the World 2021
The World – Best Cruise Line / Ship Wine List in the World 2021
Terroir Tribeca – Wine List of the Year 2021
Park Hotel, Vossevangen – Champions' League Best By-the-Glass Wine List 2021
Pix Pâtisserie – Champions' League Best Champagne & Sparkling Wine List 2021
Robuchon au Dôme, Grand Lisboa Hotel – Champions' League Best Dessert & Fortified Wine List 2021
The Barn at Blackberry Farm – Champions' League Best Spirits List 2021
Eleven Madison Park – Champions' League Best Overall Wine List 2021