It's not secret that Paris has some of the world's best restaurants, but with a city whose culture is so steeped in tradition and offers some of the greatest classical kitchen training on the planet, it may come as a surprise that Paris is still working towards innovation in the kitchen. Whether that's trying to beat Italy at their own game by offering some of the greatest and most 'authentic' Italian on the planet or simply infusing Japanese flavors with the precise skills of a French chef, the City of Love has it all.
Les Bols de Jean
Celebrated chef Jean Imbert has opened his third restaurant in Paris – this time at rue de la Boétie in the 8th arrondissement. The new restaurant, which opened at the end of January, follows the same theme as its sister restaurants, with a focus on homemade dishes in which seasonal ingredients are served in bread bowls. The market bowl is filled with spiced chicken and guacamole, while the chef's bowl contains beef and eggplant with a béchamel sauce.
New restaurant by Hélène Darroze 
The acclaimed chef Hélène Darroze is said to be opening a new restaurant in the 2nd arrondissement. Not much is known about this new restaurant yet, but following on from her Parisian fine dining spot Rue d'Assas, and two-Michelin-starred London restaurant at The Connaught in Mayfair, you can be sure it will prove popular. The chef is known for her stylized contemporary take on French cuisine. The new restaurant is slated to open this spring.
Rural by Marc Veyrat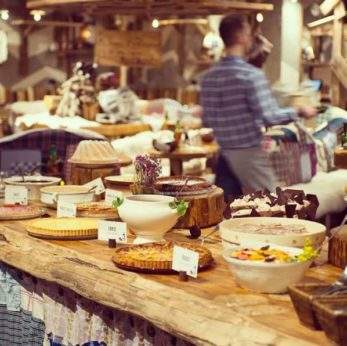 The French chef known for molecular gastronomy, Marc Veyrat, was recently awarded three Michelin stars for his Haute-Savoie restaurant La Maison des Bois, and now the chef is embarking on his next major project with the recent opening of his first restaurant in Paris. In interiors reminiscent of a mountain chalet, you can dine on hearty cuisine incorporating rural produce such as wild herbs, with dishes such as trout with hazelnut sauce, and beef carpaccio with a wasabi emulsion featured on the menu, along with a collection of interesting cocktails.
Hugo & Co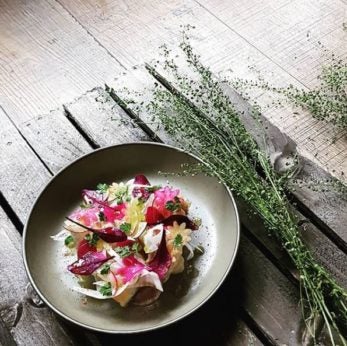 Following on from the success of his 7th arrondissement restaurant Tomy & Co, chef Tomy Gousset has just opened his latest restaurant Hugo & Co—named after his son—in Paris's Latin Quarter, and it's already proving a hit. Small plates for sharing show the inspiration the chef's taken from the USA, Asia and the UK, including a prettily plated modern take on fish and chips with vegetables from the garden. The simple but stylish interiors featuring wooden surfaces and an open kitchen have a laid-back and dynamic vibe.
Bulot Bulot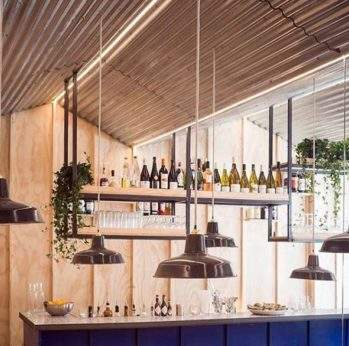 With a name that translates to whelk in English, it's no surprise Bulot Bulot is all about the country's seafood. The restaurant's founder Etienne Ryckeboer hails from Normandy, so Bulot Bulot serves the best produce from the Normandy coast, including the coastline's famous oysters. Design firm Forall Studio Architecture is behind the warm interiors of light wood, modern furnishings and a blue bar where classic cocktails are served alongside a selection of French wines. Expect to try dishes like a brioche lobster roll and smoked eel.
Sola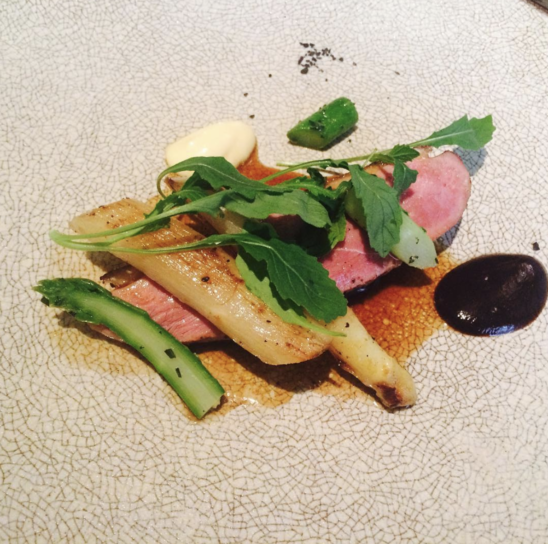 After its previous property caught fire, the much lauded Michelin-starred Japanese restaurant in Paris's Latin Quarter has finally reopened. Former head chef Yoshitake Hiroki left the business at the start of the new year before being replaced by Maison du Saké's Kosuke Nabuta. Along with the appointment of Nabuta, Sola also changed up their dining room when they reopened, with the space itself being divided into two rooms – a saké bar on the ground floor and a 20 cover restaurant on the floor below. Serving only one menu, guests can expect dishes like grilled cod with clam brother and half-cooked mackerel with a granita celery and green apples.
Racines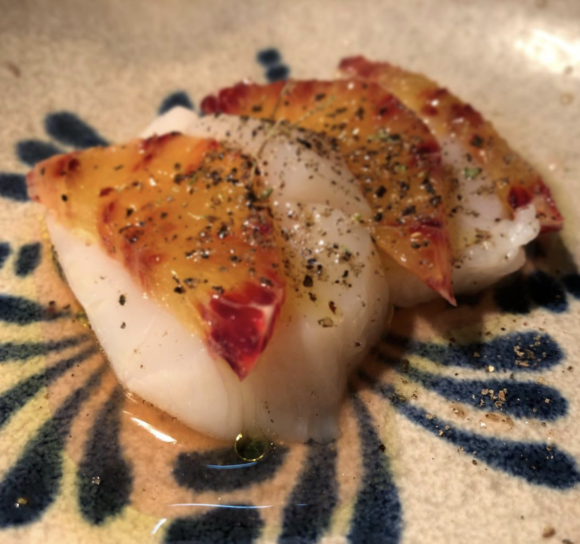 Headed up by ex-Roseval chef, Simone Tondo, Racines sits in Paris's oldest covered passage and has the feeling of a quintessential French bistro. Serving unpretentious food made using only the finest seasonal ingredients, Racines menu cuts from classic French dishes to modern Italian dining in a heartbeat. Guests can expect to find dishes such a veal Milanese, scallop with blood orange and beef gnocchi with capers.
Mamma F

While the finer details of Big Mamma Group's latest venture is currently unknown, the successful hospitality group have confirmed one thing – their latest venture will be their biggest and best yet. Setting up shop inside the achingly cool Station F, a campus designed for Parisian based start-ups, the restaurant will spread itself over 3,000 square meters with 1,000 seats served by four kitchens with guests also given access to an outdoor terrace and bar. Across their six other venues, Big Mamma Group currently serve 850 covers an evening, with Mamma F expected to double the size of the company once it opens.
Brasserie du Lutetia

Set within the beautiful Hotel Lutetia, Brasserie du Lutetia is headed up by executive chef Benjamin Brial, a former chef at the Four Seasons group (and an instrumental member of the team who helped Le Dam de Pic win its first Michelin Star within eight months of opening). The hotel itself sits a stones throw away from the riverbanks of the 1st arrondissement, while the restaurant offers an art deco interior and a selection of some of the city's best seafood.