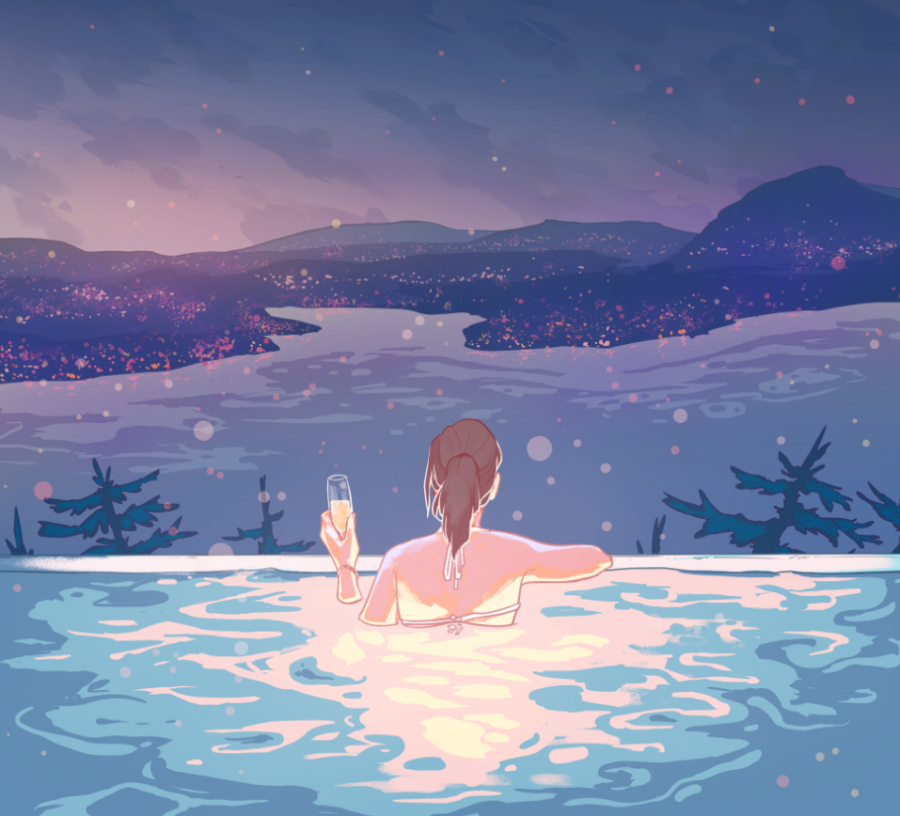 The Bürgenstock Resort is not a place you would come across by accident. It is situated 1,476 feet above Lake Lucerne in the canton of Nidwalden, Switzerland, and is accessible by boarding the Bürgenstock boat for a relaxing journey across the lake, followed by a fun ride in the resort's traditional funicular. The resort comprises the storied Palace Hotel; the innovative Waldhotel Health & Medical Excellence center; traditional Swiss chalet Taverne 1879; and the sleek Bürgenstock Hotel, where the gigantic Alpine Spa can be found: It covers over 100,000 sq ft.
[See also: Spa of the Week: Waldhotel Spa at Bürgenstock Resort]
The spa's facilities are outstanding, but the pièce de résistance is the indoor/outdoor infinity pool. It is quite literally above the clouds and has far-reaching views out across Lake Lucerne and the mountainous landscape. It is at its most magical at night as the twinkling stars illuminate the inky sky (minimal pollution means you can spend hours gazing at the heavens above). Unsurprisingly, it's a popular spot in the resort, but you can have the entire pool to yourself from 10pm until 1am and enjoy the tranquility without a single soul interrupting, except for a butler, who will serve champagne poolside. From $8,000 for three hours of exclusive use.
Contact Robert Herr, general manager, info@buergenstock.ch, +41 416 126 000, buergenstock.ch