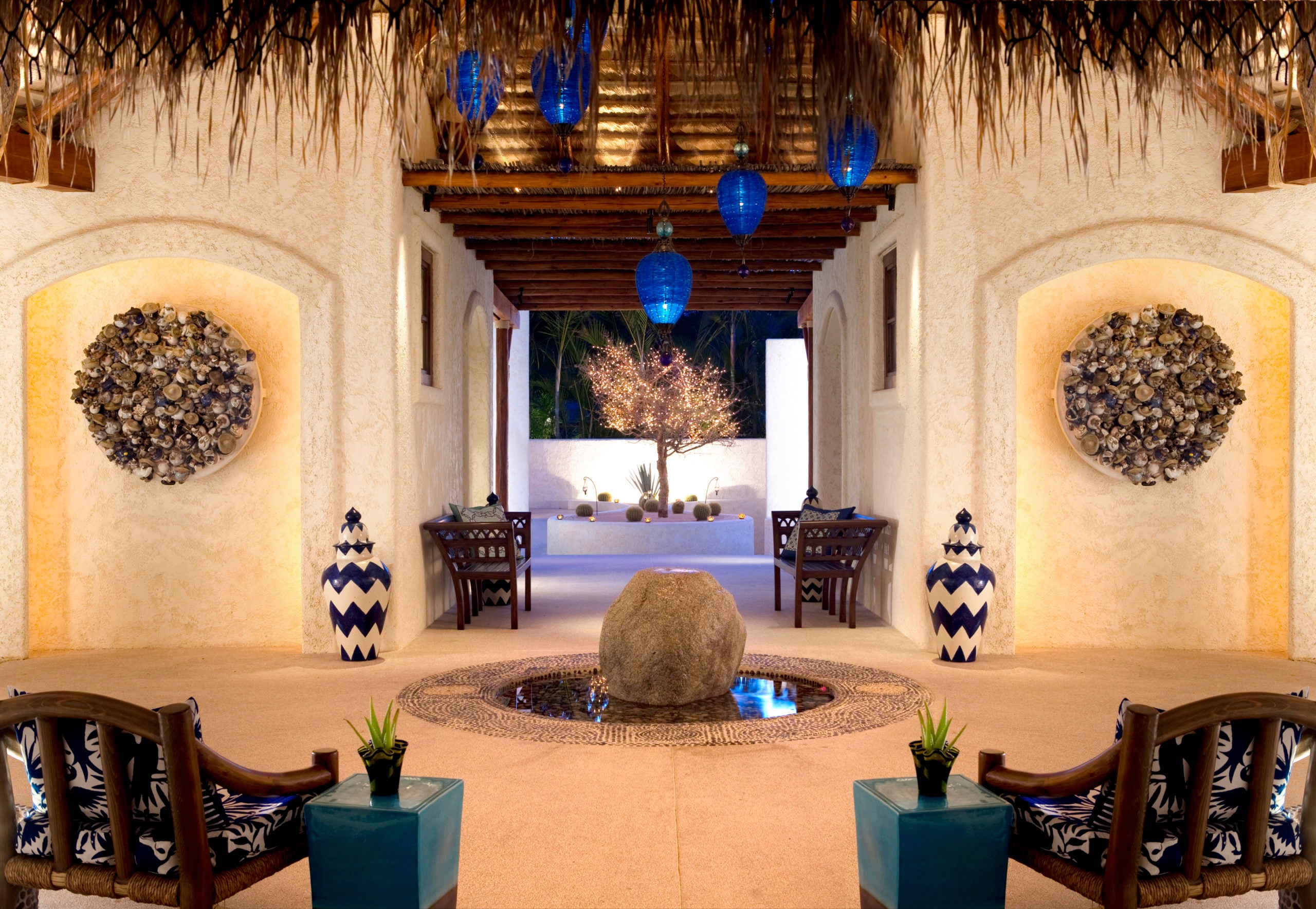 Looking after our own health, both physical and mental, has never been more important than during these unprecedented times. The Covid-19 pandemic has put our lives on hold and it is all too easy to let the situation get the better of us.
But there are few better ways to look after your wellbeing than with a bit of self-care. Utilize the methods and processes that the world's best spas rely on and you can turn your home into a peaceful and enriching environment.
Here, health and wellness experts from around the world detail some of the clever home spa ideas that can keep you looking and feeling positive.
"There are several ways to transform your home into a sanctuary during these stressful times. In the morning make sure to open any curtains or windows to let the light and fresh air into the space. Take the time to set an intention for the day ahead, making each of your activities into a ritual including morning stretches, showering, working out, gardening or taking in the sunset.
"Using essential oils or candles during the day will provide a relaxing scent throughout your home, and ambient music can help provide this atmosphere as well.
"Opposed to simply cleaning or decluttering, organize a specific space for things that bring you joy or have special meaning – this can serve as sort of an altar that can help keep calmness top of mind.
"Finally, if you are able to garden this is a great time to nurture plants and flowers; if not, bring a garden into your home with potted plants or herbs which can be amazing companions that inherently bring positivity into the space."
Raden James, director of wellness at Rosewood Sand Hill
"To keep it zen around the house, I love to take advantage of the season and bring in flowers, succulents or houseplants to fill the indoor space with life. Staying positive and healthy are key to getting through any stressful times, so doing some morning yoga, taking an afternoon walk (practicing social distancing) and meditating before bed, while eating healthy are key to staying happy while at home. You can even make a mini-spa day with a warm bath, adding some essential oils or bath salts, light candles and a face mask while sipping on some fruit-infused water."
Kim Kelder, lead aesthetician and skin care specialist at Life in Balance
Spa

at Miraval Arizona

"One of my favorite face masks to do at home is a "farm to face" mask, made using ingredients commonly found at home.  Mix 1 tbsp. aloe (direct from the plant or real aloe if you have it), 1 tbsp. honey (local if possible), 3 tbsp. plain yogurt with 2-3 drops of lemon essential oil. It's hydrating, anti-bacterial, and anti-fungal so it helps with acne and breakouts, and it has exfoliating properties. Honey is so hydrating and you can also use it directly on your face or lips. I like to refrigerate all the ingredients to make it extra refreshing on the skin. You can leave this in your fridge for about a week and get a couple of masks out of it. If you're at home with a family member, you can do the masks together and make a fun night in out of it."

"In these uncertain times, we must find ways to connect with our inner-selves and create little sanctuaries within our spaces, both of which can help put the mind at ease.

"There are a number of ways to channel the relaxing atmosphere of a luxury spa within one's home, starting with the olfactory journey. I like to use a diffuser to fill the room with aromatherapy oils of my choosing like the signature Winford Candles Manor House scent.

"Next, personal 'relaxation lounges' can be created through three simple steps: 1) Curate and stream a playlist of relaxing music or soundscapes 2) Slice of up fruits, cucumbers, seasonal berries or herbs to have spa-inspired water at the ready and 3) Fill your room with a variety of reading materials including those that let the mind wander along with those that encourage mindfulness and relaxation.

"For an added touch, order plants like succulents or an orchid – the quintessential spa flower – and place them in windowsills to create a Zen feeling while purifying the air. In the bathroom, a simple trick to make the room feel more luxurious is rolling your bath towels and wash cloths into perfect cylinders instead of the simple fold.

"When coming out of the bathtub or shower, opt for a plush-line robe and slide-in slippers. Pair this with a hot chamomile tea, place some chilled cucumber slices over your eyes, and you have your own spa day at home!"

"While staying calm during uncertain times can be challenging, I've found that one of the best ways to maintain peace of mind is by transporting the serene atmosphere and healing effects of my favorite spa treatments into my home.

"Recently, I've taken to soaking in a DIY Brine Therapy Bath to recreate some of the detoxifying benefits of our Brine Lounge at Salt Spa. I fill my bathtub with warm water, aiming for 97℉, and add an abundance of Himalayan Pink Salt to reach 1% salinity for my tub, that means about 2.5 pounds of salt!

"After a 20-30 minute soak, while enjoying my current nightstand novel, I allow myself to air dry and rest comfortably for 30 minutes as my body rebalances from the release of toxins."