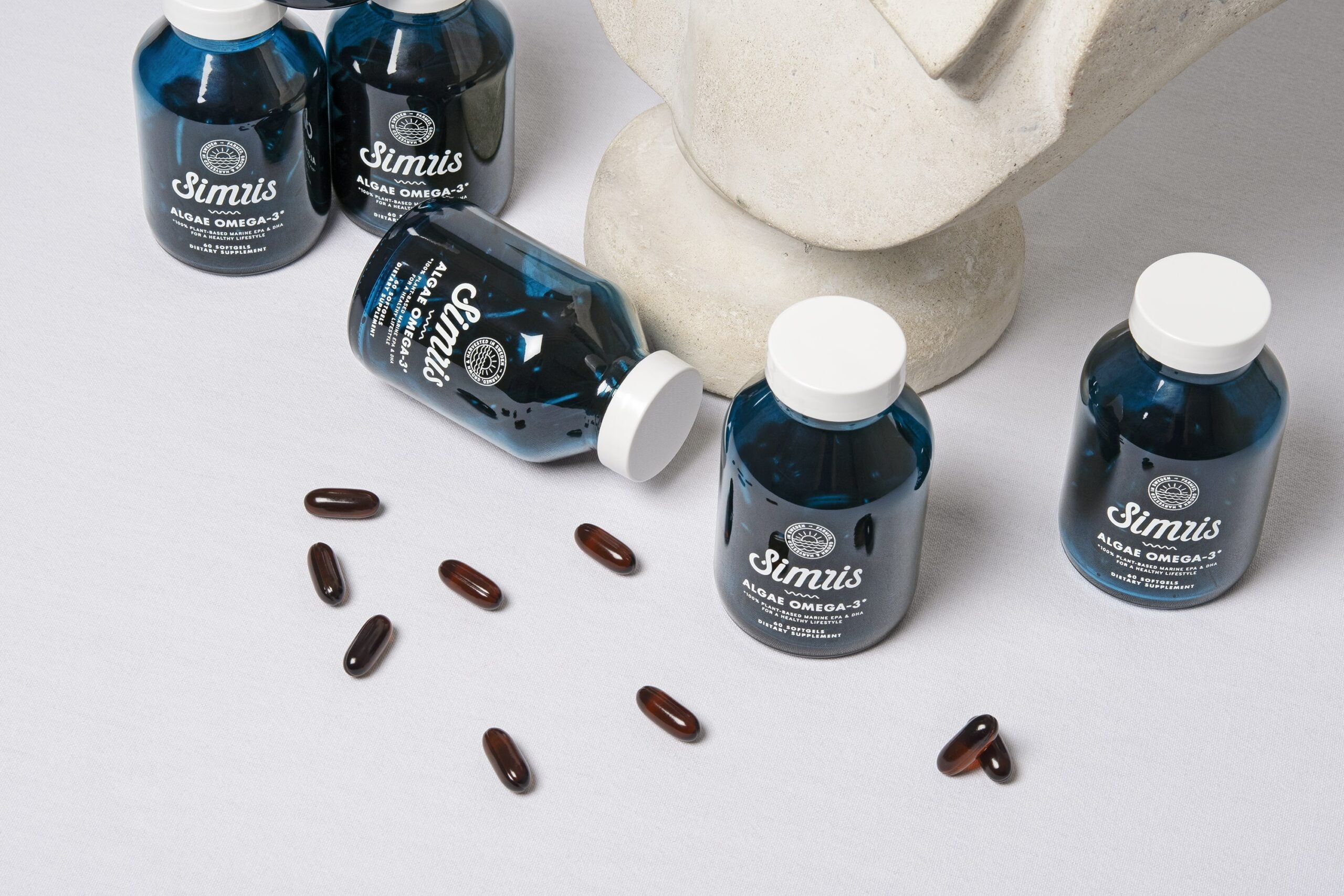 Even if you have never taken a supplement before, there is a good chance you have heard of omega-3s. Our brains are made of these essential fatty acids. They are vital for normal cellular function, and athletes and beauty aficionados swear by them equally. Omegas not only support joint health and the cardiovascular system but are also considered the ultimate beauty potion, improving hair, skin and nails. But with most of the current supplement market relying on cheap fish oil, there was, until recently, no high-quality plant-based alternative for the discerning and environmentally conscious consumer. That is why Simris, a game-changing biotechnology company from Sweden, has shaken up the industry with its state-of-the-art algae omega-3 supplement.
Concerned with the destruction of ocean environments and overfishing, founders Fredrika Gullfot and Daphne Jaeschke pioneered a full-spectrum omega-3 supplement that leaves the natural world unharmed. The company harnesses the powers of the sun to grow the algae that give fish its valuable fatty acids. Algae naturally contain a high level of vitamins, antioxidants and omega-3s. In the eyes of Gullfot, who holds a PhD in biotechnology, they are miracle plants. That is why she and her team have built one of the world's most modern, large-scale algae farms, allowing Simris to harvest one of the most life-affirming substances straight from the source.
The algae-based supplement is not only better for the environment but for our bodies as well. Fish-based supplements have been through a rigorous chemical refining process to get into their pill form and carry residues from environmental toxins and pollutants that have accumulated in their fatty tissue. By exclusively using algae, Simris can offer a pure and safe product that in contrast to other brands is based on Simris in-house grown ingredients.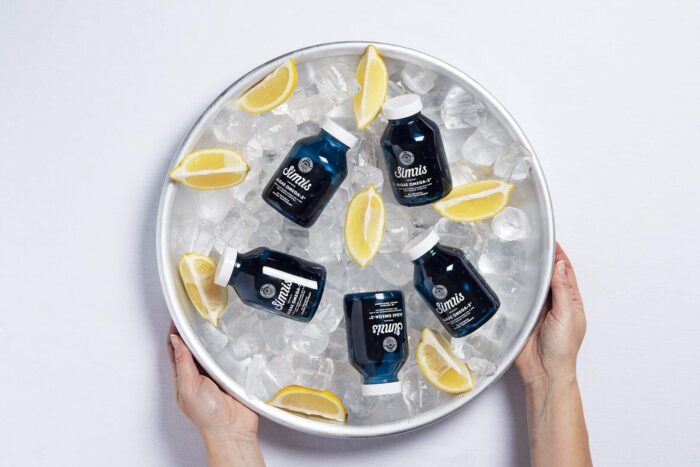 Following years of research and development, Simris now offers a range of high-quality, award-winning products. The core range includes an original everyday supplement to a high-potency version that offers a valuable antioxidant hit for athletes looking to increase endurance and speed up their recovery. The company also offers an omega-3 supplement for expectant mothers, designed to provide the necessary support for the baby's developing brain, eyes and neuronal system.
Ultimately, the Simris mission goes beyond improving the lives of its customers and aims to inspire real change in an unsustainable industry. Every bottle of tiny, algae-filled goodness sold helps to move the world in the right direction.
Gullfot says: "We prefer to inspire than to preach. Yes, we tick off all the fancy, hard-core checkboxes: science, high-tech, sustainability – but we also hope to appeal to people's fantasy and emotions by sharing our love for these tiny little miracle plants from the sea. We see business as a tool for change and nature as the best source of technology. There's so much to fix in this world, and we need to get going. Change comes from passion within, and not by being told what to do. We want people to fall in love with algae just as we once did. The rest will follow."