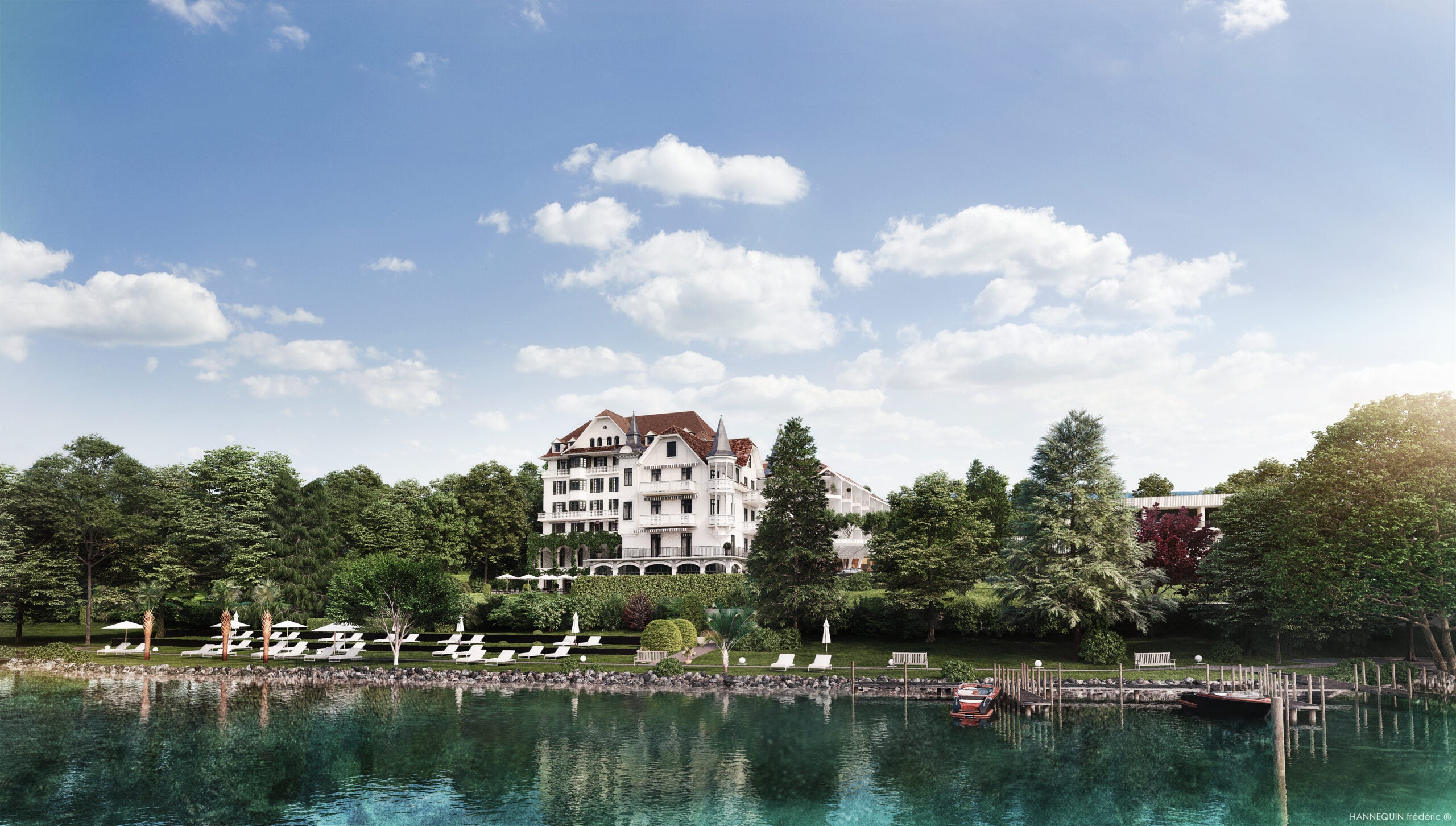 The renowned Chenot Group has opened its most advanced wellness retreat yet, Chenot Palace Weggis, in Switzerland. Seemingly unperturbed by the prospect of major disruption to the travel industry, the property offers state-of-the-art wellness facilities in a stunning and tranquil Alpine location.
Overlooking Lake Lucerne and the peaks of Mount Rigi and Mount Pilatus, the property has been designed to blend seamlessly into its pristine surroundings. The Swiss-born architect Davide Macullo has used traditional Swiss design with contemporary architectural techniques to ensure the finished product is in-keeping with Swiss culture and up-to-date with modern standards.
Although Chenot Palace Weggis contains many of the same themes found across the Chenot Group portfolio, this is the first to comprise dedicated rooms with sleeping technology, zen gardens and a contemporary art gallery. Altogether, it is designed to take guests on a journey of all the senses.
Designer Macullo said: "Chenot Palace Weggis is a vision that has become reality. It is a journey into the senses and for the senses. An organism that speaks directly to our most desired perceptions. Designed to put us at ease and allow us to enter into intimacy with our being, it embraces the philosophy of Henri Chenot which leads to the ideal of a healthy life, both physical and mental." 
All of the property's 97 rooms and suites boast secluded balconies or terraces and offer privacy as well as space to admire the picturesque setting. Naturally, the spa takes center stage with almost 54,000 square feet of space dedicated to the world-class wellness facility.
The indoor pool has been made with the finest natural stone from the nearby Alps and blends into the natural backdrop. It makes you feel as if you are swimming in Lake Lucerne. The ceiling has been hand-carved to follow the same contours as Swiss forests and evokes scenes of roots, water and fire. With neutral colors and floor-to-ceiling windows throughout, the spa invites the outside in.
Dr George Gaitanos, scientific director and COO of Chenot Group, said: "We are thrilled to launch our flagship property in Weggis, Switzerland today. With the help of David Macullo and his specialist team, we have brought the Chenot vision to life, where the design emulates our philosophy of wellbeing as well as reflect the purity and tranquillity of the destination."
As well as offering a beautiful retreat in a pristine location, Chenot Palace Weggis will also offer the very latest in wellness technology, including the new Chenot Rooms with Sleeping Technology. These rooms use acoustics, light, and bed linen technologies to create a natural sleeping environment that provides a truly optimized, restful sleep. 
A seven-night minimum stay at Chenot Palace Weggis, including one of the extensive Chenot wellness programs, starts from 8,030CHF (approx. $8,445) per person. reservation@chenotpalaceweggis.com.
Images: Roberto Pellegrini