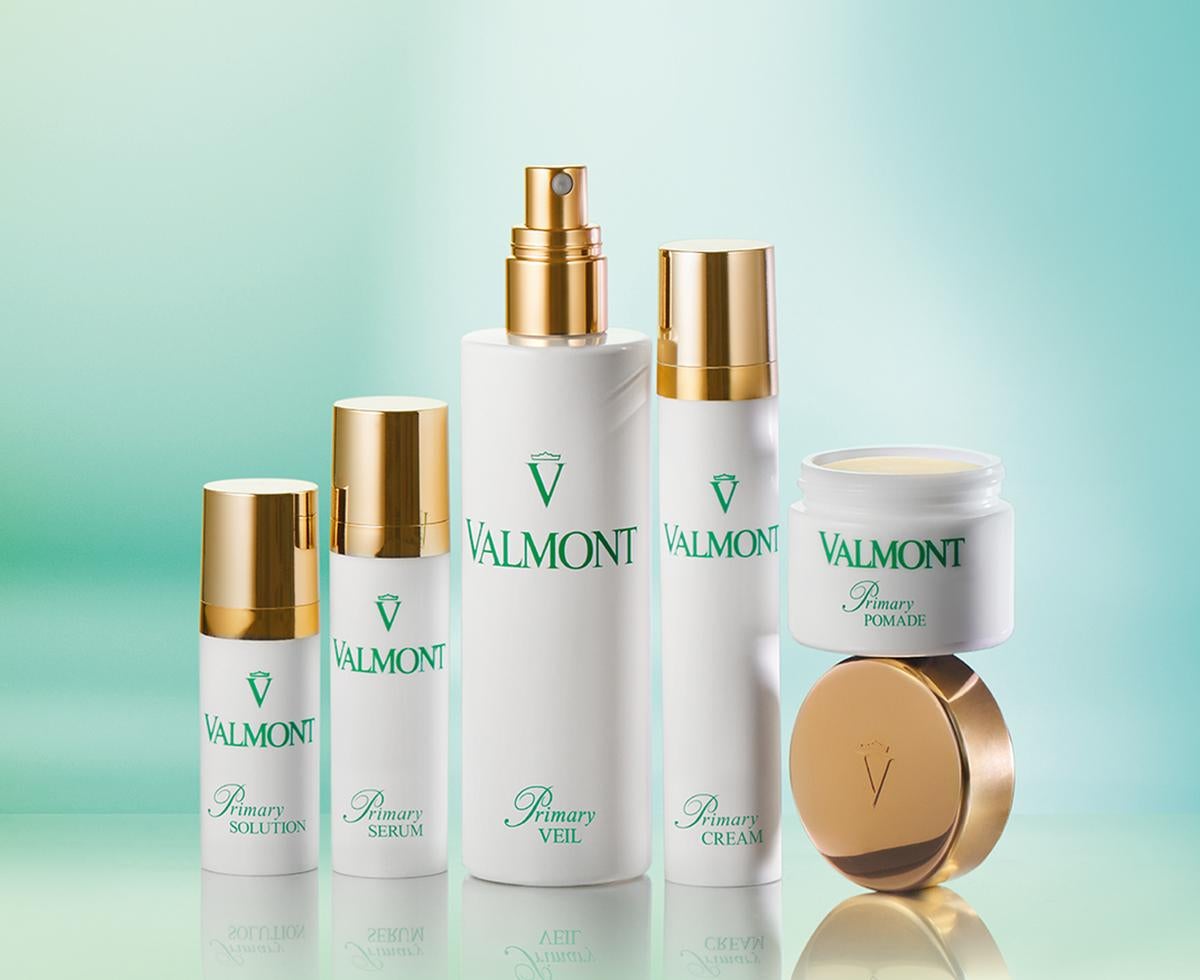 Swiss skincare brand Valmont is used in the world's finest spas, and its products are highly effective, as well as luxurious. It recently launched Primary, a new collection of products that represents the brand's first microbiome-balancing skincare line, as well as its first unisex collection.
It focuses on balancing the skin's ecosystem and can be used on skin of any age. The line has five products that work in harmony with each other and with your existing skincare regime. The Primary Veil is a light mist you can use before applying any other products to prepare your skin to receive the ingredients. Follow it with the Primary Serum, which is an anti-redness repairing serum and the Primary Cream, which is a smoothing cream that relieves irritated skin and is hydrating.
If your skin needs extra moisture, the Primary Pomade is a thick balm that will hydrate even the driest skin, and will certainly become a go-to product in winter or when at high altitude. Finally, there's the Primary Solution, a targeted blemish treatment.
Put together, the collection helps keep your skin looking its best. During the first three months of the launch, Valmont will donate $5 for each product sold to One Drop Foundation, which provides those in need with safe water.
The Primary Collection is available online at lamaisonvalmont.com