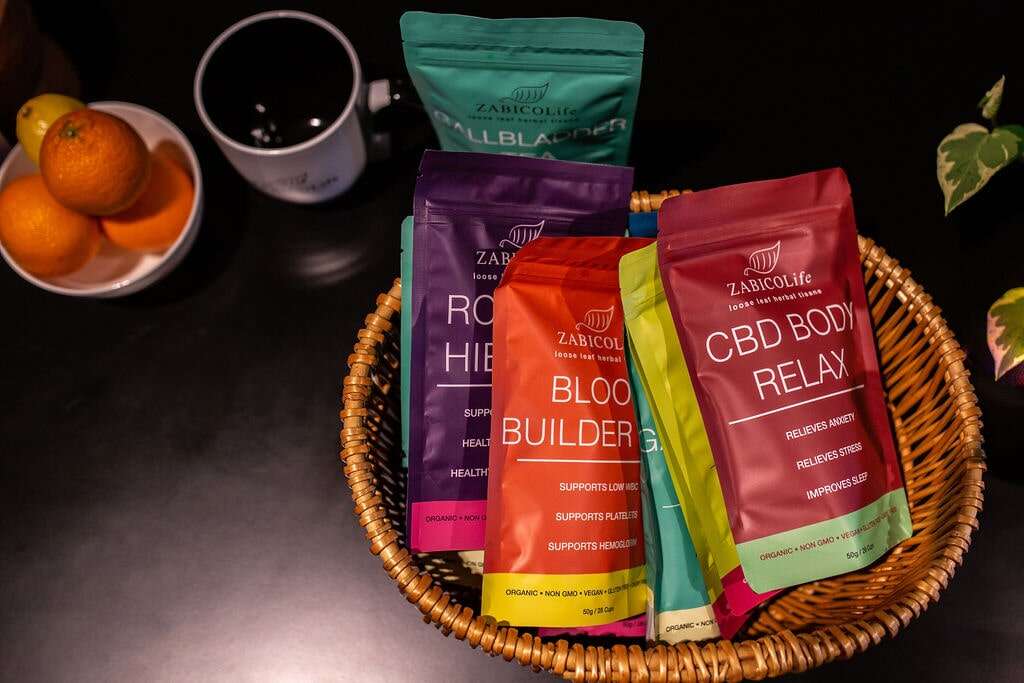 Herbal teas and herbal remedies were around for thousands of years before the creation of modern medicine. Millennial master herbalist and recognized herbal tea connoisseur, Gladstone St. Auburn Etienne, is transforming the herbal tea experience. From Dominica, the nature island of the Caribbean, Gladstone comes from a rich culture and herbal tea tradition passed down from generation to generation. He describes his premium herbal teas very simply as "health in a cup".
His company, ZABICOLife, produces the most sophisticated and satisfying herbal tea blends to improve the body and offer peace of mind, with none of the side effects of conventional medicine and all the elegance and enjoyment that comes from fine wine and exquisite malts.
He targets specific health issues – stress and anxiety, excessive migraines, blood health, body detox, weight, inflammation, skin conditions – and then carefully creates powerful and delicious blends of up to eight herbs that bring huge and immediate benefits when included as part of a daily health regime.
"Herbs are a pillar in the foundation of wellness," he says. "They help to relax the body and mind, break down free radicals, reduce inflammation and detox the organs. There is a wealth of benefits to be gained."
ZABICOLife takes its name from the zabico tree – the French Creole word for the Caribbean apricot tree – which traditionally represents health and resilience. "I believe that herbal tea blends are just as important as physical exercise for the body," he says. "They are so easy to incorporate into our lifestyles, and yet many people are not reaping the benefits." He is passionate about health and healing.
According to Gladstone, there is an art in the preparation and use of his herbal tea blends. For maximum benefits, the herbal tea blends should be steeped and covered for 15 to 20 minutes prior to drinking to extract the medicinal properties from the herbs. Additionally, he recommends that you take the teas 30 to 45 minutes prior to eating, or two hours after eating, this allows for better absorption into the body.
Whether you are home, away, on vacation, or traveling, make ZABICOLife herbal teas a part of your everyday, and experience unending benefits.
Contact support@zabicolife.com, + 1 240 764 4090, zabicolife.com