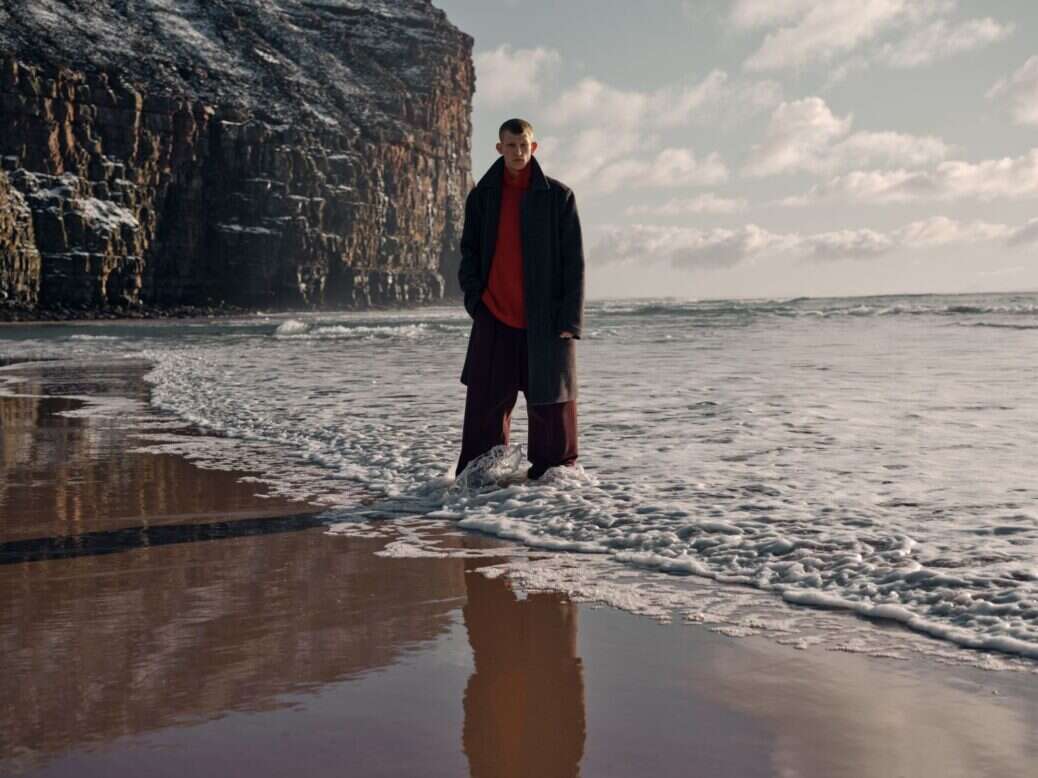 When it comes to choosing the perfect gift for the man in your life, it's easy to panic and go for the safe option. But if you want to treat him to something a touch more memorable than yet another shirt or pair of socks this year, we've got you covered. Elite Traveler has compiled a carefully curated list of luxury gifts, especially for him. The products featured below meet the very highest standards of quality and craftsmanship – so they'll last long beyond the holiday season. From silk bow ties to 24-karat gold cufflinks, these memorable gifts are a cut above the rest.
[Visit the Elite Traveler Holiday Gift Guide here]
Assouline, James Bond Destinations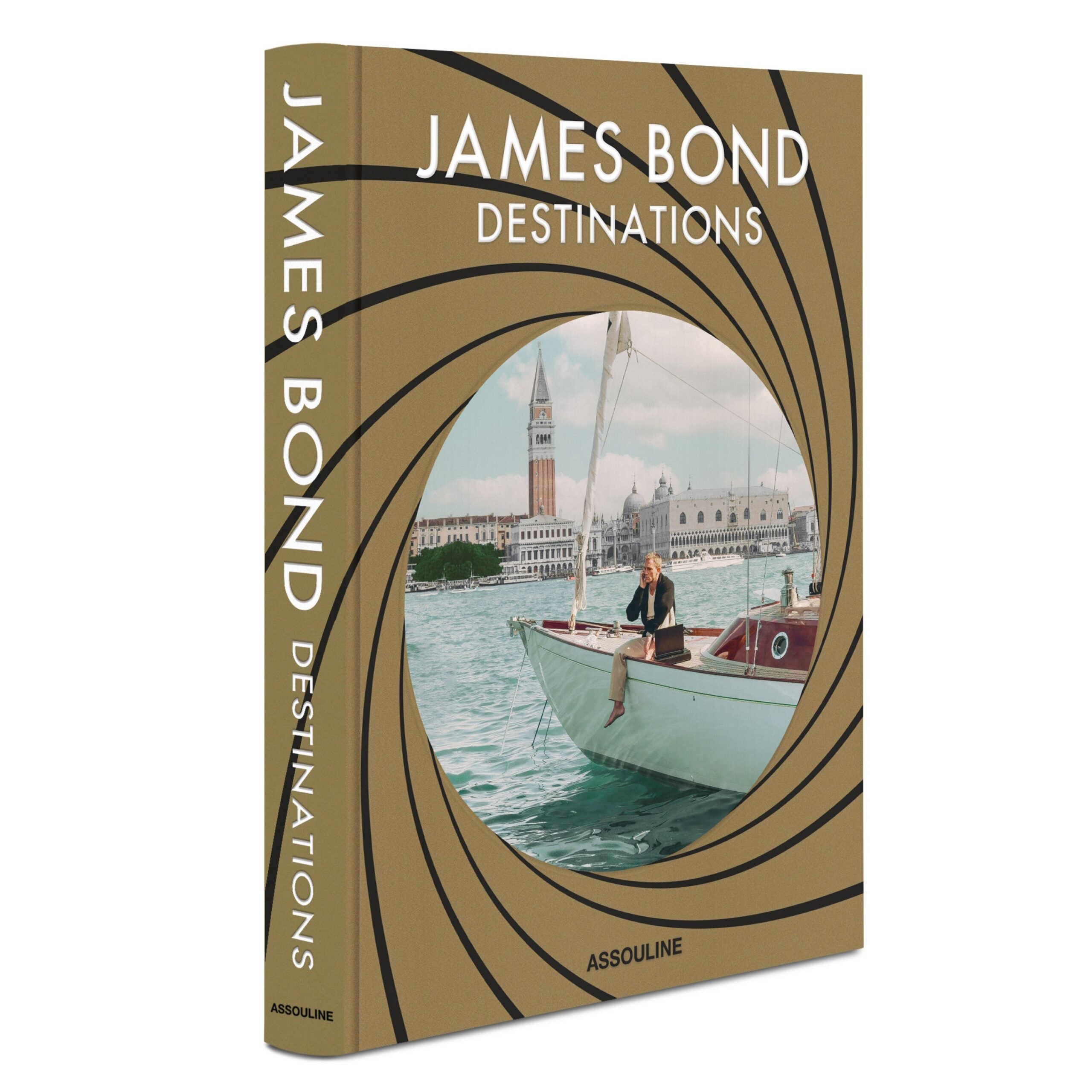 Assouline has been crafting gorgeous coffee table books since the 90s, spanning everything from fashion and travel to art and design. Any 007 fan will love this new release from the publisher – a 320-page tome diving into the iconic places that have served as a backdrop for James Bond's adventures. Every chapter explores a new location including Daniel Craig's high-speed car chase in Rome and Roger Moore's epic showdown on the Sugarloaf Cable Car in Rio de Janeiro. Written by Bond super-fan and crime fiction novelist Daniel Pembrey, the book features a beautiful silk hardcover and is filled with over 300 colorful illustrations.
$120, assouline.com
[See also: Our Pick of the Most Beautiful Books from Assouline]
Chanel, Boy Les Exclusifs Eau de Parfum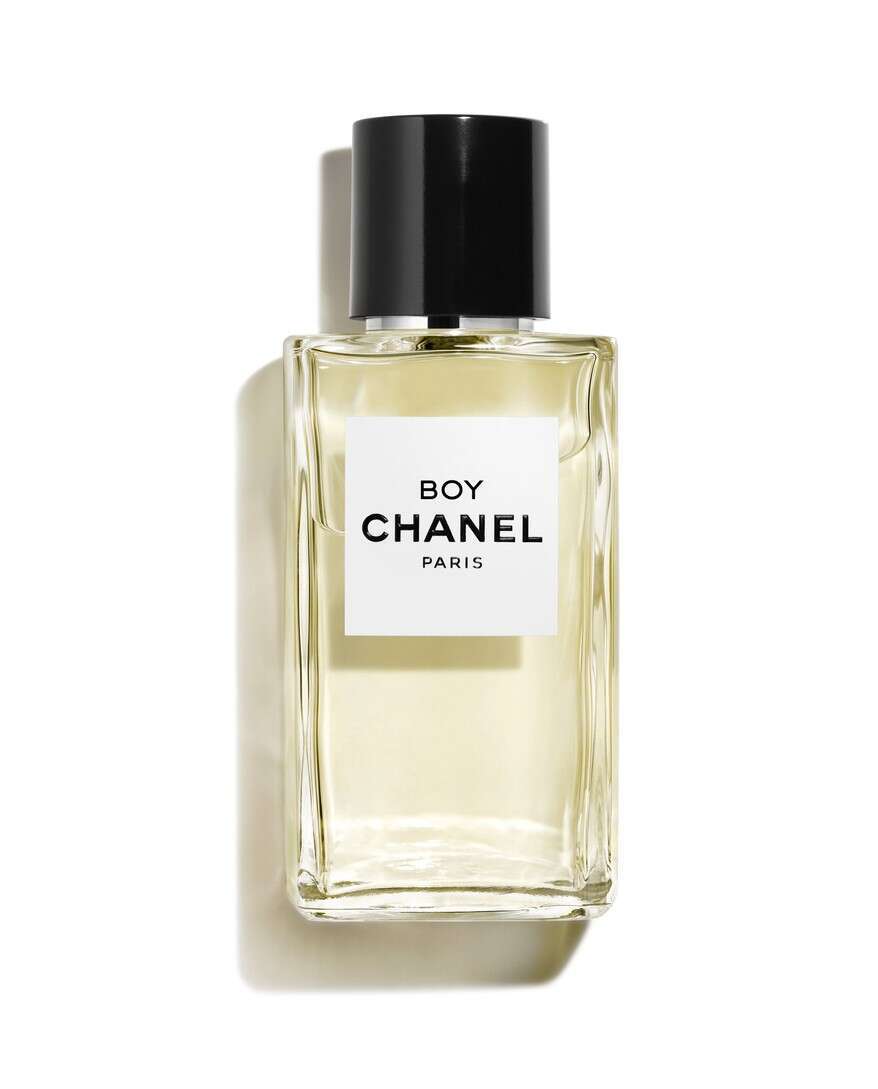 If you want to get the man in your life a gift that will double as a treat for yourself, a new fragrance is an excellent choice. With so many options out there, it can feel overwhelming knowing where to begin. To save you time, we've scoured the top brands and settled on Boy Chanel – an intoxicating scent inspired by Coco Chanel's lover and muse, the English polo player Boy Capel. Designed to transcend gender, the unique fragrance blends notes of lavender and geranium with musk, sandalwood and a hint of moss.
$450, chanel.com
J.C. Newman, LeRoy Neiman 2023 Cigars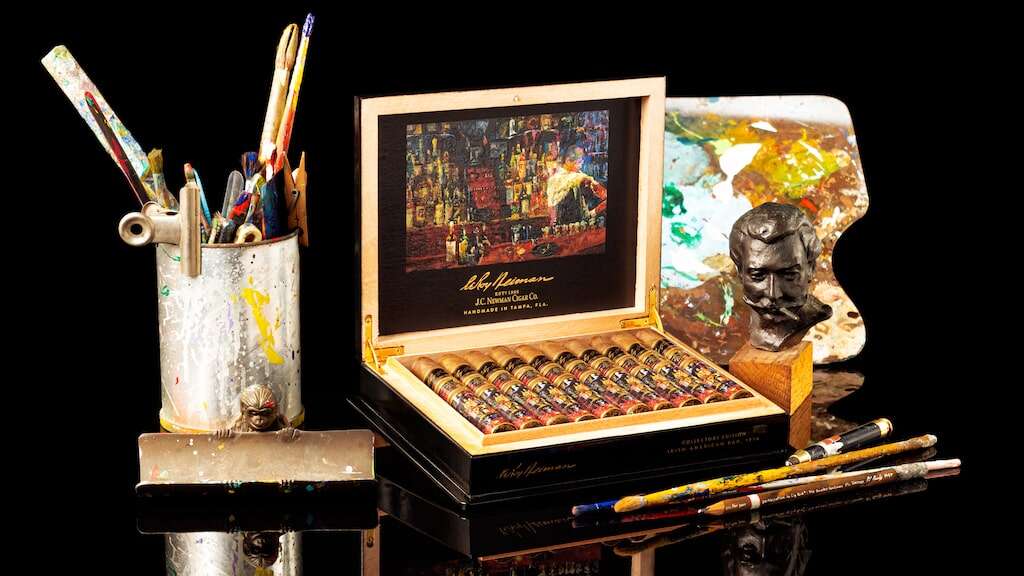 Sure to be top of every cigar collector's list, these handcrafted cigars are the result of a collaboration between America's oldest family-owned cigar maker and The LeRoy Neiman Foundation, honoring the late artist LeRoy Neiman. The iconic artist is known as much for his love of cigars as for his work, and all profits from the sale of these cigars will be donated in order to support arts education in Tampa schools.
The 2023 release, which will be limited to just 11,000 cigars in 550 cabinets of 20 cigars, is a 6" x 52 toro rolled with a Havana Rosado wrapper, Florida Sun Grown binder, and a blend of aged filler tobaccos from Latin America. inside each cabinet is a lithograph of Neiman's famous "Irish-American Bar" with the same image also wrapped around each cigar. Similarly, the bottom of the cabinet is a replica of the paint-splattered floor in Neiman's New York apartment.
The boxes will be shipped to the leading premium cigar retailers in the US and will come with a retail price of $20 per cigar.
Luca Faloni, Chunky Knit Cashmere Sweater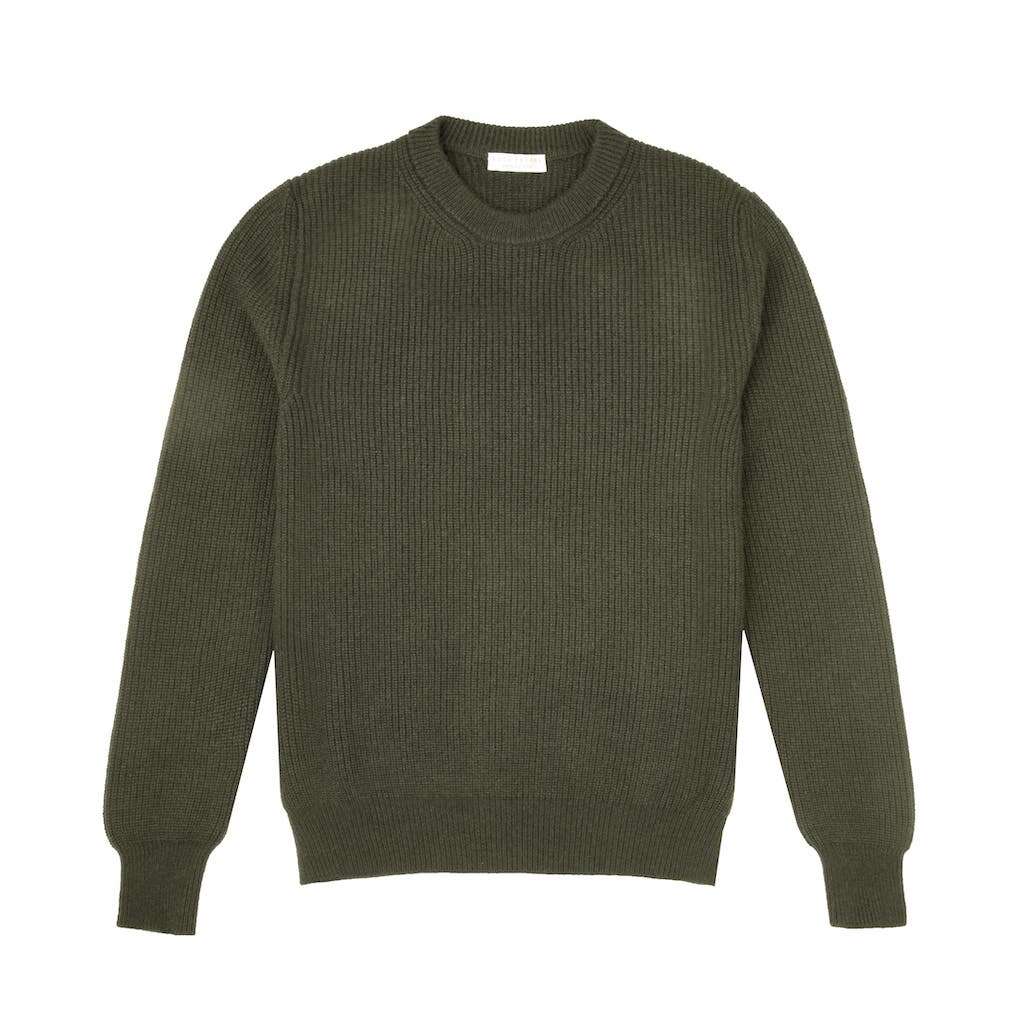 Inspired by artisanal craftsmanship, quality fabrics and timeless design, Luca Faloni prides itself on producing clothes that can last a lifetime. The slow-fashion Italian brand sources its materials from traditional producers and has won prominent fans including the Prince of Wales, Stanley Tucci and Eddie Redmayne. Join that esteemed list with one of Luca Faloni's staples: the chunky knit cashmere crew neck sweater. This sweater is knitted in Northern Italy with 100% four-ply cashmere from the prestigious Cariaggi Fine Yarns Collection. Its loose fit is perfect for Christmas festivities and for rolling up the sleeves when it's time to start the dishes.
$490, lucafaloni.com
Thom Sweeney, Silk Bow Tie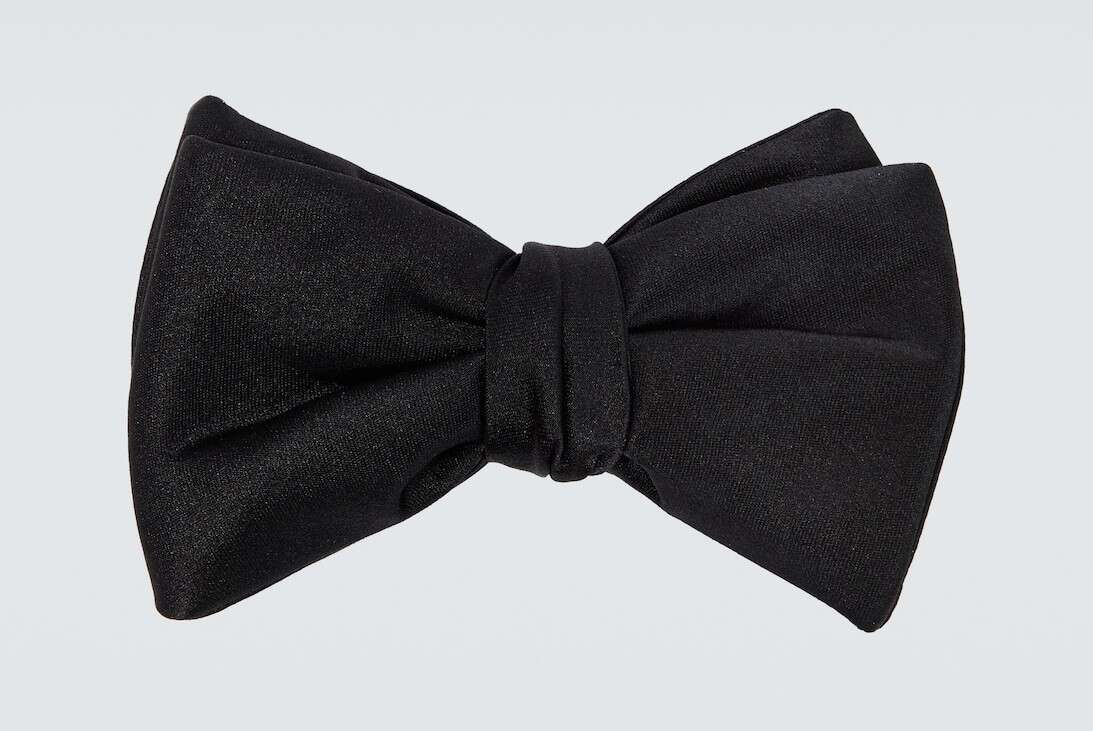 The bow tie is a staple of any dapper dresser's wardrobe. Dating back to the 17th century during the Prussian War when Croat mercenaries would use a scarf to hold their shirts together, the accessory was adopted by the French upper classes and named a cravat. Today, the bow tie remains essential for completing a formal look. We love this classic option from Thom Sweeney. Crafted entirely from black silk, it's cut with a relatively slim profile for a timeless feel.
$214, thomsweeney.com
S.T. Dupont, Ligne 2 Natural Blue Lacquer Lighter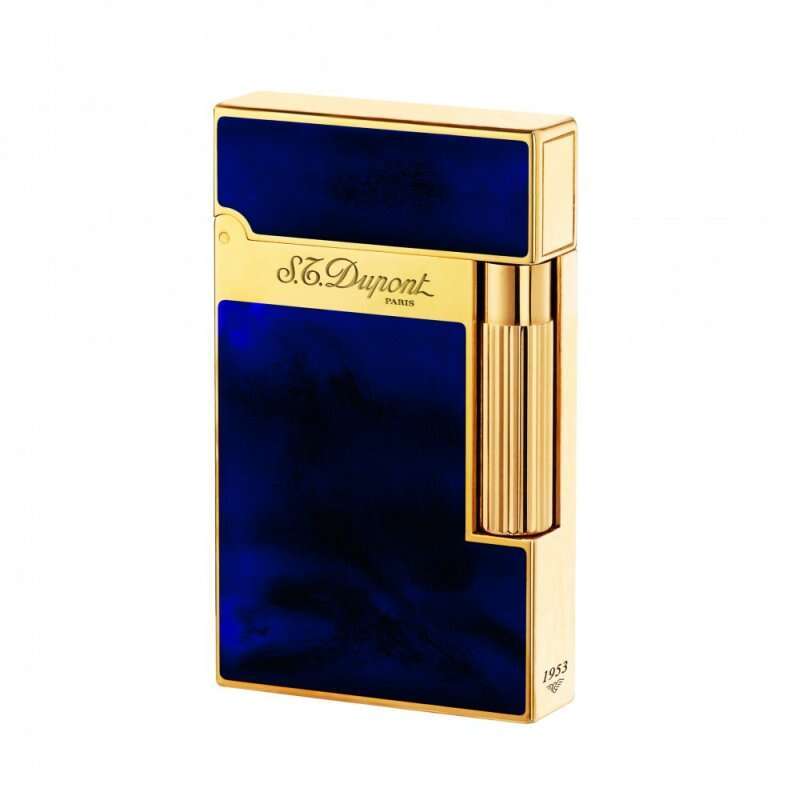 Whether the man in your life loves camping trips or cigars, a lighter can make a useful (and stylish) gift. If you really want to push the boat out this holiday season, you'll be hard-pressed to find anything as beautiful as this S.T. Dupont lighter. Natural lacquer has been painstakingly applied by hand, layer by layer, to craft a highly durable, flame-proof piece that feels akin to a piece of art. The lighter is finished with yellow gold for an added touch of luxury.
$1,619, st-dupont.com
Don Julio, 1942 Tequila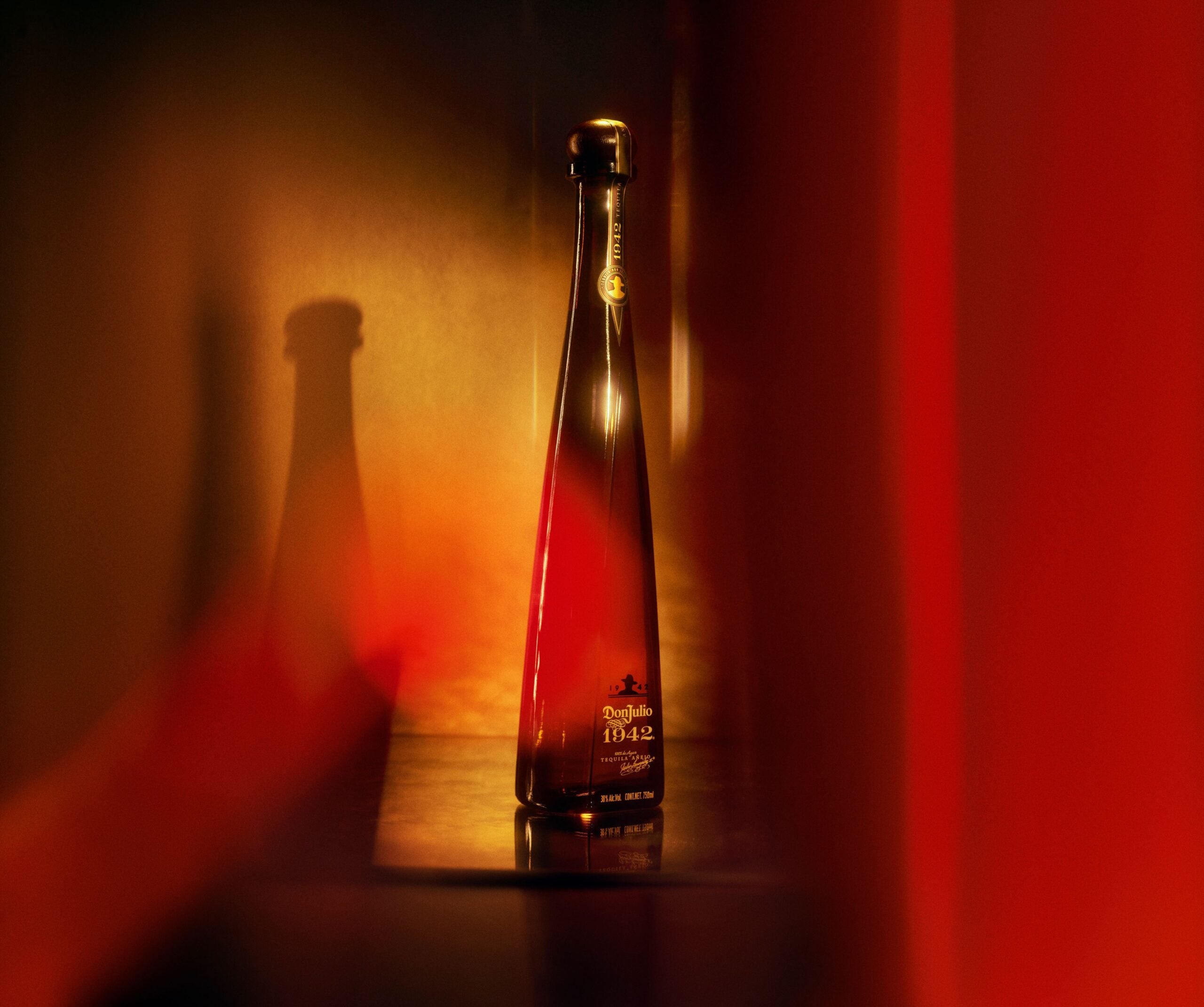 A bottle of seriously good tequila is a welcome addition to any drink's cabinet. We've chosen Don Julio 1942 – a new release crafted to celebrate the 60th anniversary of the distillery. Made with 100% Blue Weber agave and aged for a minimum of two-and-a-half years in small batches in Mexico, the pale golden liquor expertly balances notes of rich caramel and chocolate with warm oak and vanilla. Deliciously sweet and smooth, you'll also taste a hint of roasted agave harvested from the rich clay soils of the Los Altos highlands.
$222, donjulio.com
Hermès, Optimist 24 Beach Towel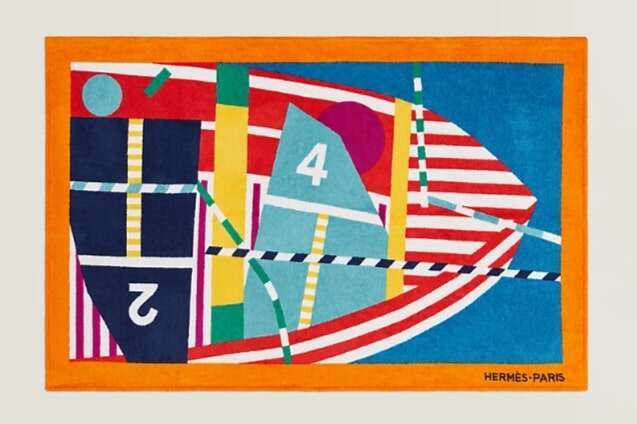 This colorful beach towel is as stylish as it is practical. Designed by Irish architect Nigel Peake, it features a playful graphic of a sailing dinghy and the number 24 in a nod to Hermès's historic flagship at 24 rue du Faubourg Saint-Honore in Paris. Woven from super-soft terry cloth in Germany and screen printed in France, you'll struggle to find a towel as unique – or cozy. To make your gift even more special, pair it with the luxury fashion house's iconic yachting pillow or beach bag.
$680, hermes.com
Wolf, Regent 12 Piece Cabinet Winder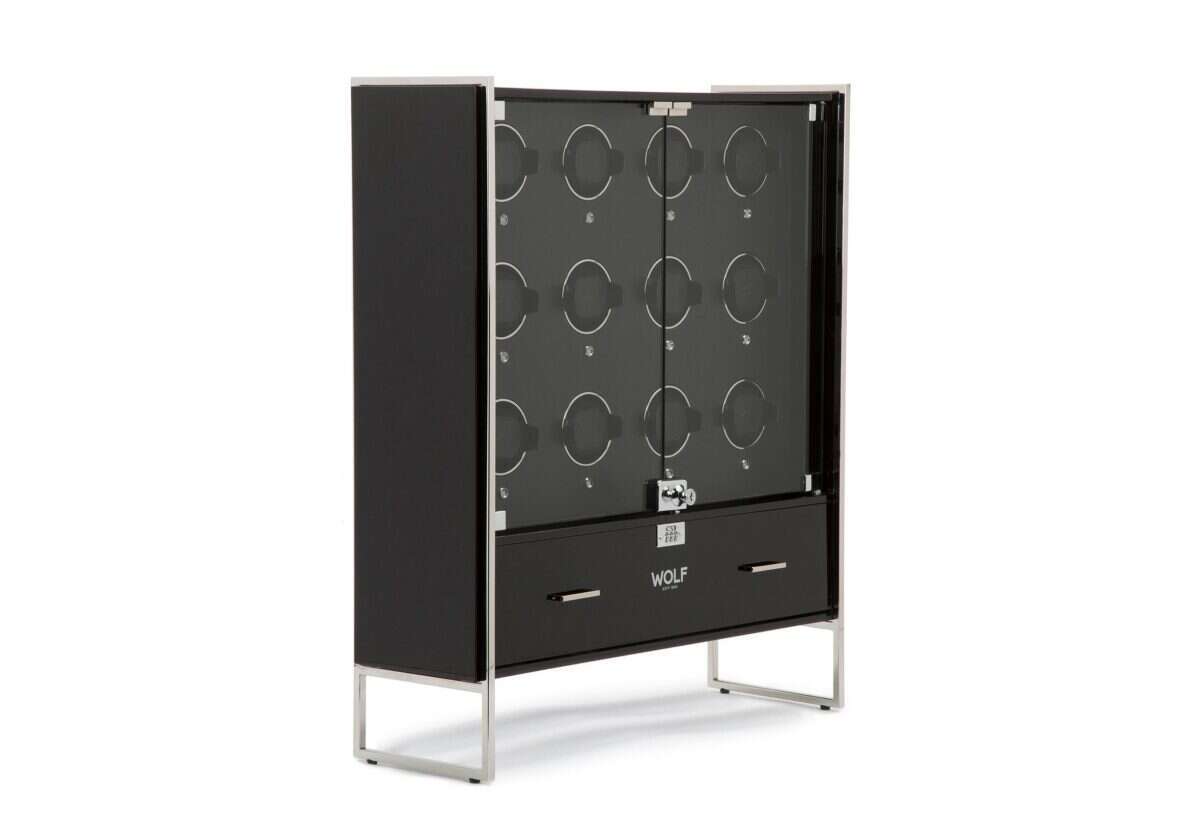 What do you get for the guy who already has a sizeable collection of timepieces? The answer may just lie with Wolf – a crafter of luxury watch boxes. One of the most exclusive models is the Regent cabinet. Handmade with the finest wood and glass, it has space to safely store up to 12 watches, with a pull-out draw able to house an additional 7. The locking tempered glass doors will give him peace of mind when he's away from home, too.
$10,206, wolf1834.com
Johnstons of Elgin, Tartan Cashmere Stole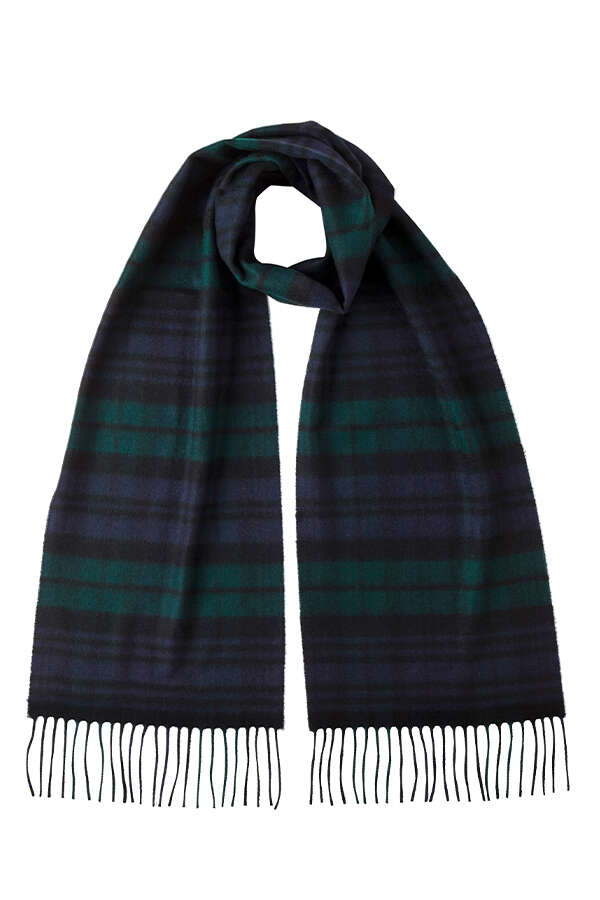 A cozy scarf is a classic Christmas gift, but one that requires careful consideration nonetheless. We couldn't resist including this gorgeous tartan stole from Johnstons of Elgin in our roundup of the best luxury gifts for him. Made entirely from the highest quality cashmere at the brand's woolen mill in Scotland, the craftsmanship is second to none. Our favorite is the traditional navy blue and bottle green tartan, but there are plenty of other colors to choose from.
$695, johnstonsofelgin.com
Brooski, Gold and Lapis Cufflinks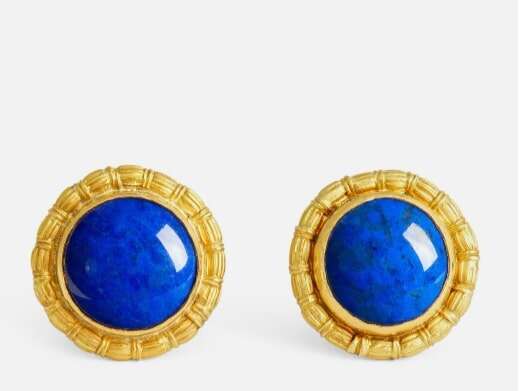 London-based designer Broosk Saib was born in Baghdad and moved to England with his Kurdish family as a teenager. As well as establishing himself as a leading figure in the world of luxury interiors, he is known for his one-of-a-kind cufflinks which he crafts from fine stones and precious metals. This lapis and gold pair will make a truly memorable gift for the man in your life; handcrafted in London, breathtaking oval lapis lazuli stones are set in a 24-karat gold casing. Each pair is entirely unique.
$12,774, harrods.com
Cordings, Tweed Hip Flask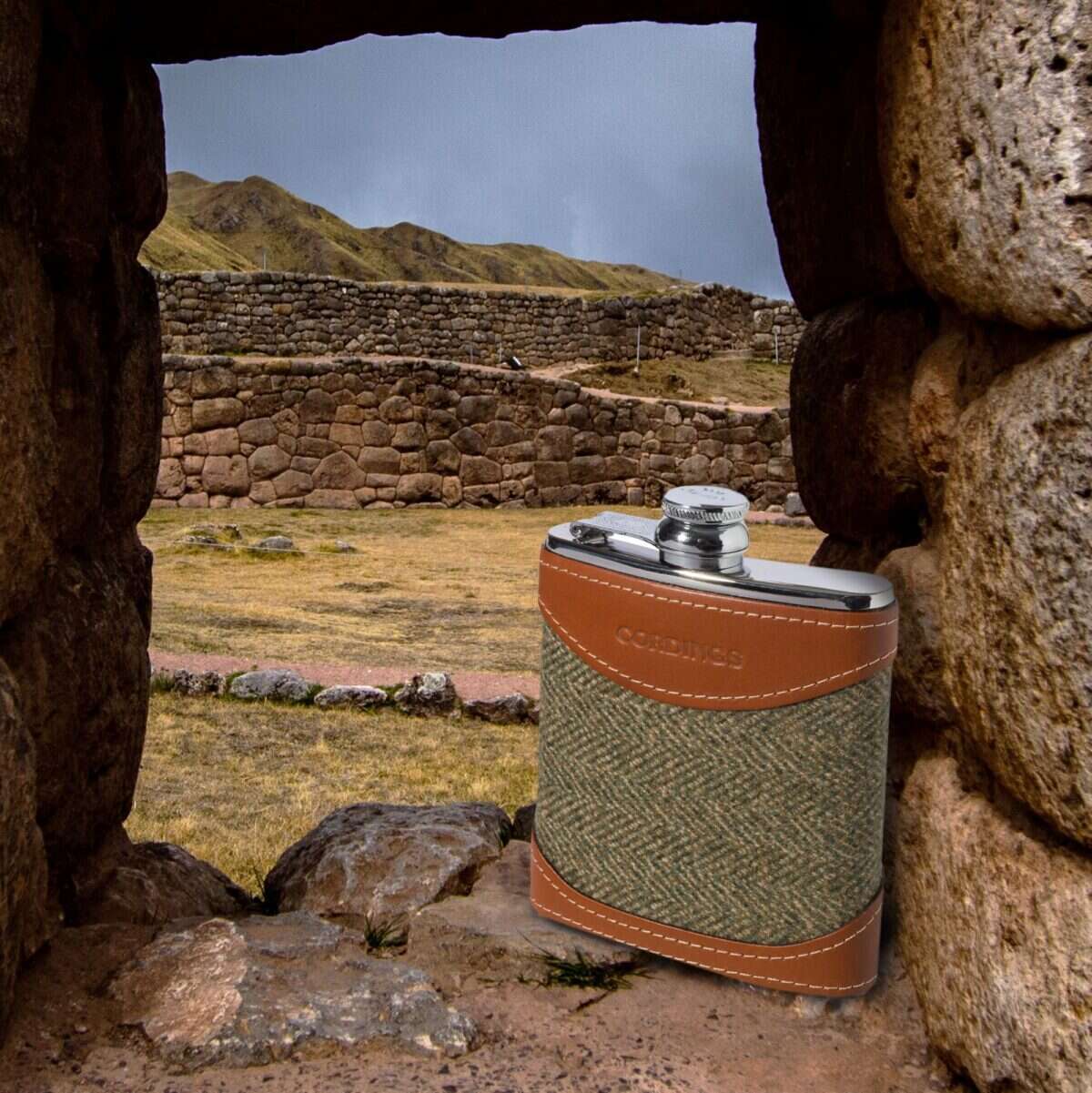 If he loves the outdoors and is partial to a tipple, this tweed hip flask might just be the ideal gift. Crafted from stainless steel, the finest British leather, and Cording's Firley Herringbone tweed, this 6 oz flask is the perfect size to slip into his pocket and fill with his liquor of choice. And, if he's planning a trip to the UK countryside any time soon, pair the flask with this tweed cap to help him look the part.
$115, cordings.co.uk
Mulberry, City Weekender
If the man in your life is always on the go, this City Weekender bag from Mulberry might be exactly what he needs. As practical as it is stylish, the spacious bag is crafted from the highest quality heavy-grain leather and features both structured handles and a removable shoulder strap. The internal zipped pocket is ideal for storing his important documents, too.
$1,425, mulberry.com
Christofle, Silver-Plated Malmaison Coffee Pot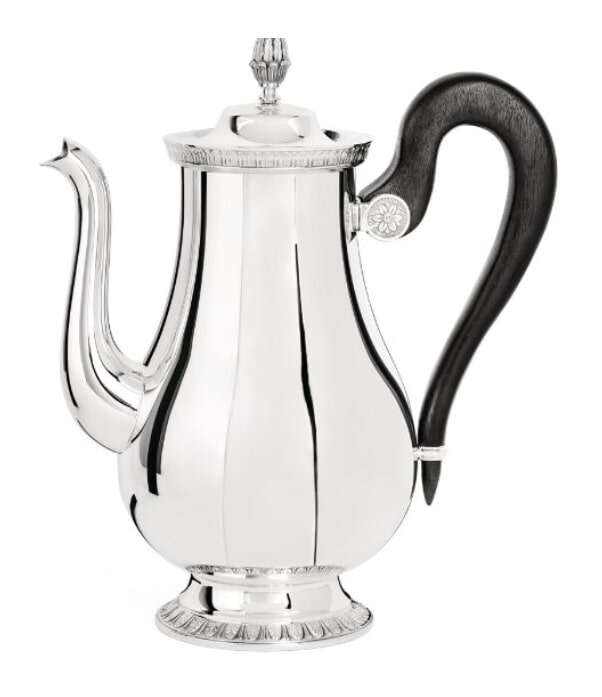 We adore this silver-plated coffeepot from Christofle. Named after Emperor Napoleon Bonaparte and Empress Josephine's favored Parisian residences, the French silversmith's Malmaison collection will bring a touch of luxury to his morning routine. Ideal for showing off to guests over brunch, the one-of-a-kind coffepot features an intricate leaf frieze and striking ebony wood handle.
$2,495, harrods.com
Patek Philippe, Complications Calatrava Pilot Travel Time Rose Gold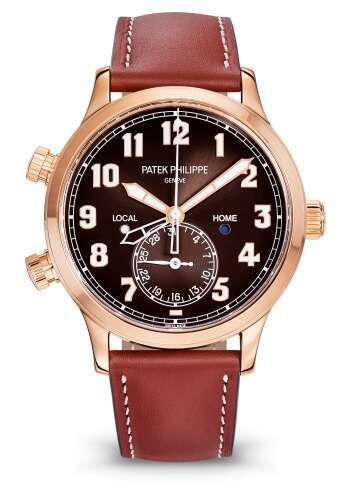 Last but by no means least on our list of the best luxury gifts for him is this stunning watch from Patek Philippe's exclusive Calatrava collection. The 42mm timepiece features a brown sunburst graduated dial with luminous gold numerals and a decadent rose gold case with a sapphire crystal back. It's finished with a brown calfskin leather strap and a classic clevis prong buckle. Equipped with a second time zone, it makes a wonderful travel companion when he's away from home.
$57,370, patek.com
[See also: The Best Entry Level Watches from Patek Philippe]