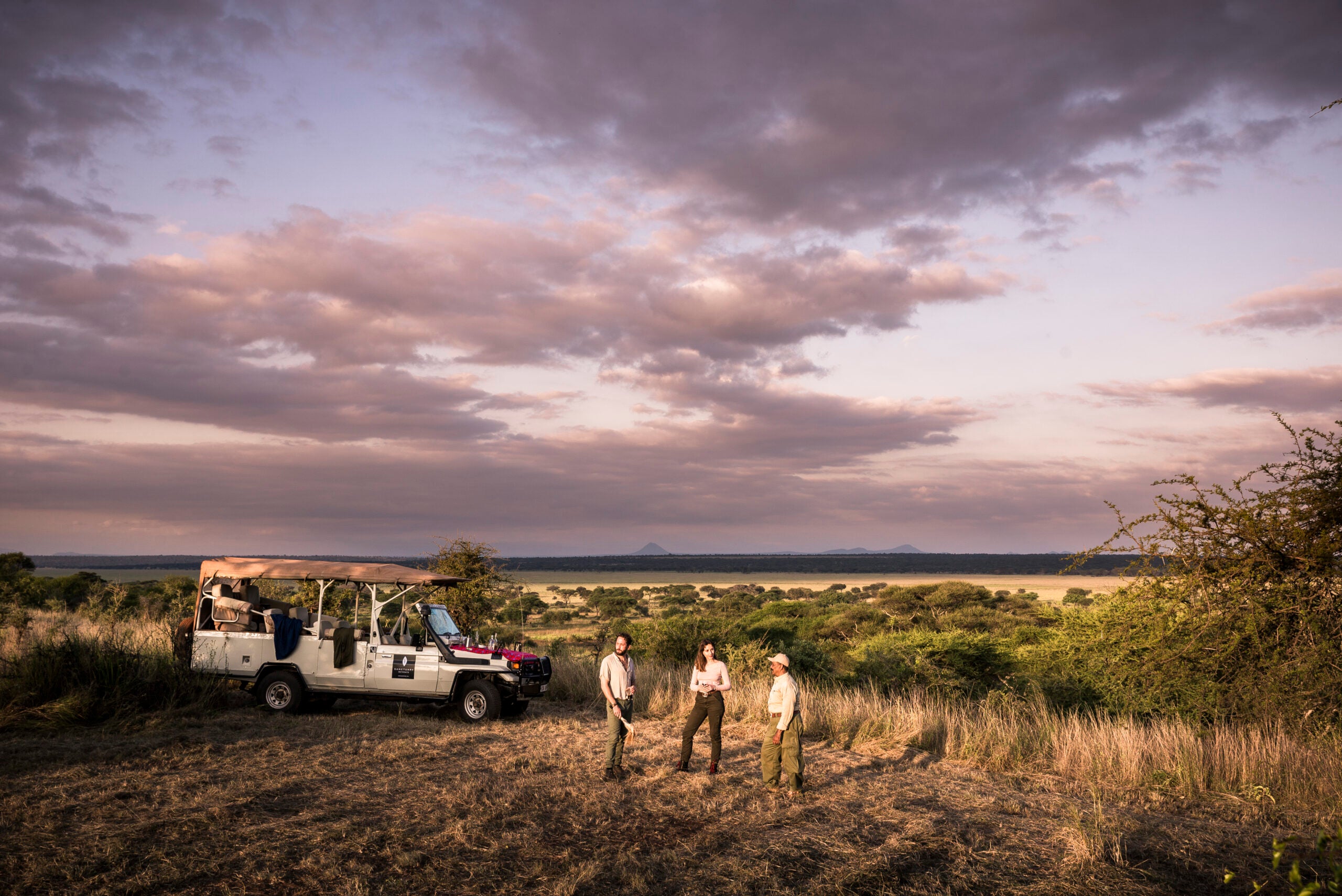 Abercrombie & Kent is one of the world's leading luxury travel companies in the world. Founded in 1962 by Geoffrey Kent, the company was one of the first to offer experiential adventures intertwined with the life of luxury. Today, Abercrombie & Kent still lives by the same ethos of adventures by day, comfort by night.
Like every other travel company, Abercrombie & Kent has had to overcome its biggest challenges in 2020. The Covid-19 pandemic not only shut down the travel industry for the best part of a year but has fundamentally changed the needs and wants of its customers. While we are still in the midst of the pandemic, companies like Abercrombie & Kent have to continuously innovate to keep its customers safe and the doors open.
Here, Kent speaks exclusively to Elite Traveler about how his company adapted in the face of a global crisis and offers insight into how the events of this year could change travel forever.
Abercrombie & Kent is one of the leading luxury travel companies in the world. What is the secret behind its success?
We started with the philosophy of "shoot with a camera, not with a gun". Using experience gained in the British military, I introduced the first mobile tented safaris with refrigeration, making it possible to have fresh meat, fruit, vegetables – and unlimited ice for the gin & tonics – in the bush. Our secret is adventures by day and comfort at night. We take guests to spectacular places in remote destinations with the finest wilderness guides, supported by our trademark blend of privileged access, air-tight organization and outstanding service. 
What do you think defines a "typical" Abercrombie & Kent holiday?
We design travel for people who define luxury not so much by the degree of elegance, but by the quality of the experience. Our mission is to provide travel that enhances and changes lives. We do so by delivering insider access to all corners of the world in peerless comfort and style, with unparalleled value and expertise. When you travel with Abercrombie & Kent, you don't simply arrive at a destination and look at things; you learn from local people with an intimate, lifelong knowledge of your destination. You leave with a new understanding of how life is lived in another part of the world.
What has been your proudest achievement at Abercrombie & Kent? 
Founding the company in 1962. Then in the early 1990s, working with the president of Uganda to set aside Bwindi Impenetrable Forest to protect endangered mountain gorillas. Today the gorilla population in the reserve has grown from 302 to more than 400. In fact, two baby gorillas were born just last month in Uganda. Our guests spend more than $1m dollars a year on gorilla tracking permits and have also contributed more than $1.18m to transform Bwindi Community Hospital from a clinic under a tree into a fully-fledged regional hospital, reducing infant mortality by 50 percent.
Sustainable, nature-based tourism offers the best hope of protecting endangered places by ensuring that local people benefit directly from their natural heritage. At A&K, we are committed to integrating sustainable practices into a triple bottom line of environmental, economic and social responsibility by providing jobs and educational opportunities in our partner communities.
At the height of the pandemic, many companies like A&K were forced into shutdown. What was the company doing during those uncertain times?
We have faced many challenges over the years, and at the height of each crisis, it always seems as though there is no end. But in every instance, we have weathered the storm and emerged even stronger. A&K's global network of over 55 local offices has never been more important. It was critical early in the crisis as borders were closing; we were able to get all of our guests home. It will be equally valuable as we navigate the complexities as travel restarts. Our local offices continue to work tirelessly with our transport, hotel and restaurant partners to ensure they are fully vetted and have implemented best practices in health and hygiene. And we provide 24/7 assistance, whether it's a pair of broken glasses, a lost passport – or a medical emergency. 
Now, many companies have had time to find a way through the uncertainty. What long-term changes has A&K made in order to adapt to the 'new normal'?
Over almost 60 years in the business, I have learned that crises also create opportunities. We have used the time to adapt – designing new journeys that meet clients' changing needs in preparation for when they are ready to travel again. There is a new focus on space and privacy. Guests are looking for different experiences and destinations with more outdoor adventures in wide-open spaces, as well as more customization, including private air charters.
How have your customers' needs changed in the last several months? Which of these changes do you believe will be short-term and long-term?
We staffed up our US destination management company to handle tailor-made travel in the American West and Alaska. The focus this summer and fall has been on private travel for families, typically with two-six people living in the same household, often with children. They are looking for luxury accommodations that offer added space and privacy, with private entrances and outdoor dining, as well as expert local guides.
We are also handling requests from larger, multigenerational families of up to 30 people, who want to take over a lodge or a ranch for their exclusive use. Right now many are choosing to wear masks and maintain social distancing — and each household travels in a separate vehicle. The innovative new ideas that I think will change the way we travel feature privately chartered air.
A&K's National Parks by Air offers a thrilling way to experience the majesty of Yosemite, the Grand Canyon and Yellowstone, all in just nine days. We have also expanded our portfolio of Wings Over the World journeys that use private air to explore a region more in-depth like Spain & Morocco; Argentina, Chile & Brazil; East Africa; the Mediterranean; Northern Europe; India; and Southern Africa.
What trends do you see emerging in the luxury travel industry that will take off over the next 12 months?
In our often superficial, hyper-connected world—where the merits of a vacation are measured by Instagram likes rather than actual impact—our guests want to make a deeper connection that lasts long after the physical journey ends. People still want to get away for an unforgettable holiday, but the definition of luxury has changed. It's no longer simply about physical amenities, it is about gaining a deeper understanding through more authentic experiences.
Ask yourself: When was the last time we did something for the first time? From meeting new people to trying new foods, experiencing new cultures, seeing new sights — travel is a powerful way to induce the sort of shift in thinking from which creative breakthroughs arise.
As we live our lives, we collect the experiences that speak to who we are as human beings. They show the world what inspires us and what we care about, they reflect our tastes and signal our aspirations. Inevitably, they form an experience portfolio that becomes more rewarding with each new journey. Travel is the only thing you buy that leaves you feeling richer. Your life changes when you are immersed in a culture dramatically different from your own and reach a new understanding of how life is lived in another part of the world. It's not about checking places off a list – it's about making connections through unique local experiences not found in any guidebook.
What are the biggest challenges you expect to face at A&K over the next 12 months?
We must find ways to rebuild consumer trust and confidence until we have a vaccine.
As an industry, we must set new standards to guide operations as travel restarts to help ensure that the traveler experience is as safe and secure as we can make it. The World Travel & Tourism Council, where I served as Chairman for six years, launched a "Safe Travels" initiative, which A&K is part of, to recognize governments and businesses that are following best practices for health and hygiene, including hotels, restaurants, airlines, cruise lines, tour operators, restaurants, outdoor shopping, transportation and airports.
Finally, how has the pandemic changed your own perspective on travel?
I've enjoyed spending time with my family in Brazil at our home in Florianopolis. I don't think I've ever spent this much time in any one place since I was a boy. But I am excited to get back to the world of travel that we know and love.
My wife and I are looking forward to hosting A&K's first expedition through the rarely-transited Northeast Passage: Across the Russian Arctic in August to celebrate A&K's 30th Anniversary in Luxury Expedition Cruising. It seems like only yesterday that we started offering small-ship expedition cruises to Antarctica.
I have also been working on the itinerary for my next Inspiring Expedition by Private Jet which departs in October 2021. It will include several fascinating yet unknown destinations like Myanmar, Benin and Eritrea, all in the comfort and safety of an exclusively chartered private jet.