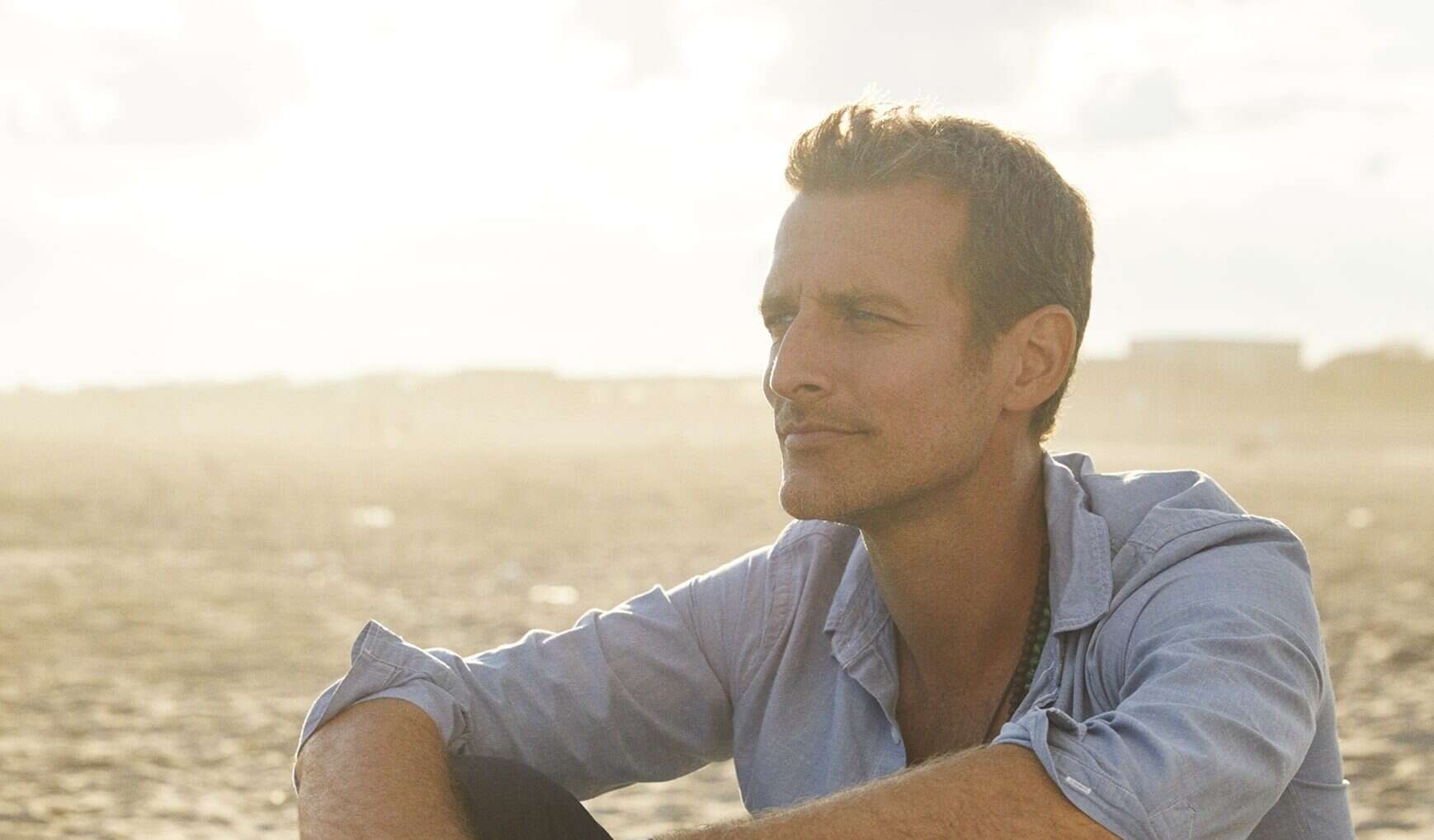 The celebrity photographer who captured the engagement and wedding of Prince Harry and Meghan Markle, Alexi Lubomirski is also an author of poetry and children's books, an avid activist and the creator of several online movements — this ubiquitous prince embraces his creative side and releases it in many art forms. Here, he shares his passions with veteran journalist Roberta Naas.
Alexi Lubomirski is no stranger to change or risk. Born in England in 1975 and raised primarily in Botswana, Lubomirski traveled extensively as a young teen and changed career goals a few times, eventually landing on fashion and celebrity photography. He has photographed some of the most famous and admired celebrities, including Charlize Theron, Gwyneth Paltrow, Beyoncé and Bruce Springsteen, for some of the world's biggest magazines.
When he got the call from the royal family to photograph the engagement and subsequent wedding of Prince Harry, then Duke of Sussex, and Meghan Markle, he jumped at the chance to capture history — once he was convinced, that is, that the call was not some sort of a joke his friends were playing on him.
"One of the greatest pleasures I get from photography is taking pictures of people in love, whether it's siblings, husbands and wives, parents. I'm a cheeseball when it comes to that. I go through the pictures and, when there's a moment between two people looking at each other in a certain way, and I captured it, I am so excited. I want to say, 'Look what I caught,'" says Lubomirski.
In fact, the spark that he captured in those beloved royal photos, which will live on forever despite the change in the royal family, was immortalized in a set of commemorative postage stamps made by the Royal Mail group in 2018.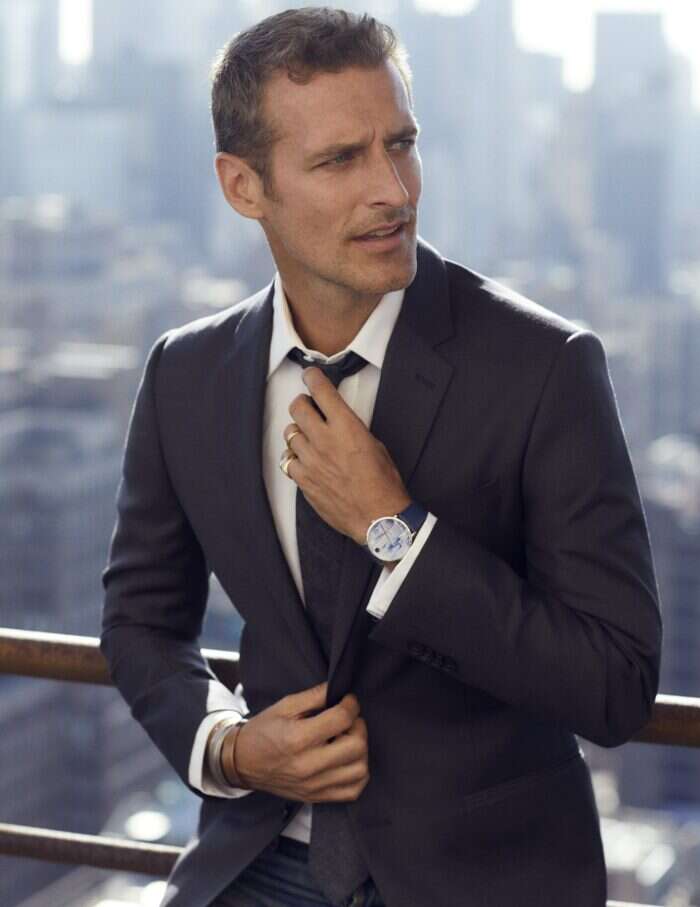 While Lubomirski is easily one of the most sought-after celebrity photographers today, he also has built a host of other creative outlets (he gives some credit to the fact that he is an over-achieving Virgo). Not wanting to be pigeonholed into a single career, Lubomirski has spread his proverbial wings — something he says took some time to come to terms with.
"For me, creativity is the central theme of my passions. There's a magic to creating an inspiration, to taking an idea that suddenly drops into your head and creating a result from that. Sometimes when you see something, or smell something, or somebody says something, it is like turning on a tap and everything flows out," says Lubomirski.
"But up until about six years ago, whenever I was inspired, I thought I had to manifest the idea in photography, because that was my job title. But it wasn't until I took off those boundaries and allowed the idea to come out in whatever form best fit it, that I realized I could do whatever struck me."
The first medium other than photography that he turned to was writing. His first book, published in 2015, Princely Advice for a Happy Life, was written for his two young sons and was designed to teach each of them how to be a good person. The book, which has been translated and published in six different languages, is filled with anecdotes and advice about how to handle and react to different situations.
It also brought home some important facts of his own life to Lubomirski. For it, he referred to his own title of Prince as a play on words. By birth, as a member of the Polish Lubomirski family, Lubomirski holds the honorary title of Prince of the Holy Roman Empire, a moniker bestowed on his ancestors by Emperor Ferdinand III in the 17th century.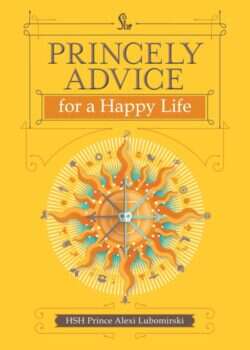 "I never used my title until I brought out this book. It was used as a hook because I thought about what princely behavior would be, and it is essentially being a good person. So, I used it in the title," says Lubomirski, adding that it wasn't until he had children that he realized the importance of ancestry.
"As a child, that title was a burden. It added angst about who I was. I was just a kid growing up in Botswana, in the dust, and I had my father talking to me about title, duty and history and, while it was fascinating, I was on a different frequency. It didn't make any sense in my world. I wasn't going to grow up and have princely duties or anything, so I rebelled against it. Now, it's a title that I want to put to good use."
Following that first children's book, he went on to write a second children's book about gratitude, as well as a poetry book that was just released late last year. He also developed a photography book, Diverse Beauty, released in 2016 that focused on equality and inclusivity.
"I decided to photograph some of the most diverse women to showcase a broad spectrum of beauty — all ethnicities, skin types, hair colors — just to show that you can take high-fashion photos of anyone."
"I was often called to do fashion shoots by the magazines, and I would give them a list of 10 models and they would pick who they wanted," says Lubomirski, noting that it always seemed to be the same look that all the magazines went for, eschewing those with curly hair or dark skin. "So, I decided to photograph some of the most diverse women to showcase a broad spectrum of beauty — all ethnicities, skin types, hair colors — just to show that you can take high-fashion photos of anyone. In the fashion magazines, they show beauty as one thing, but in reality, out on the streets, beauty is vast. We have come a long way when it comes to inclusivity but there is so much more to be done."
A real-life advocate for the environment, veganism, animal rights and more, Lubomirski ensures that all of the proceeds from all of his books go to Concern Worldwide, a humanitarian organization that strives for freedom from poverty and oppression. Lubomirski is a brand ambassador for the cause. He is also the founder of Creatives4Change, a global organization that strives to encourage the fashion industry to stop the use of fur, feathers and skins.
[See also: Orlebar Brown Founder Adam Brown on Changing Course]
Recently, Lubomirski joined another artistic project that has incorporated several of his passions. He has joined Swiss watch brand Movado as the newest talent in the Movado Artists Series. The brand has tapped great creative minds such as Andy Warhol, Romero Britto and Kenny Scharf, among others, since starting this series in the 1980s. Now, Movado turns to Lubomirski for two different Alexi x Movado Artist Series of watches.
The first watches, released in fall of last year, were an "interpretation of time through a lens." Designed to portray time in several illuminations, the series turned out to be incredibly close to Lubomirski's heart. Having lived in New York for the past decade and a half, Lubomirski turned to the Big Apple for inspiration to describe time in a singular image on a tiny watch dial canvas.
"It was a fascinating challenge to try and identify time through photography but, as a photographer, I'm always trying to capture that one second that nobody else can see. I worked on three themes that revolve around light, water and New York. Light and water are constantly changing and moving, so when you capture it, it is unique, that moment will never happen again," he says.
As to New York, Lubomirski says he constantly stops and marvels at the city, the skyscrapers, the hustle and bustle. "New York is a massive inspiration for me. I find it fascinating that I can stop in the middle of Times Square on my bike and be in the middle of this fast-flowing river where everything is moving and people are shouting, taxis are honking, but when you stop and are not in any of the flows or currents, you are in this stillness even though everything is rushing by around you." He tried to portray that moment on a watch dial, using a blurred image of a taxi that evokes a sense of fast pace and movement.
This spring, the second Artists Series for Movado x Lubomirski will make its debut — with different vegan straps that present his ideas on the four doorways to veganism. Yes, he is a vegan, but he doesn't try to push it on others; he simply suggests that there are many reasons to live a vegan life and that if you just take baby steps (such as a Meatless Monday), you may eventually climb the mountain.
According to Lubomirski, the key to veganism and other important issues of today is to be informed as an individual about the choices we make and not turn a blind eye. "I think 2020 saw a lot of people in lockdown who had time to reflect on their lives, and I think they will come back with a new direction and new views about life and the world."