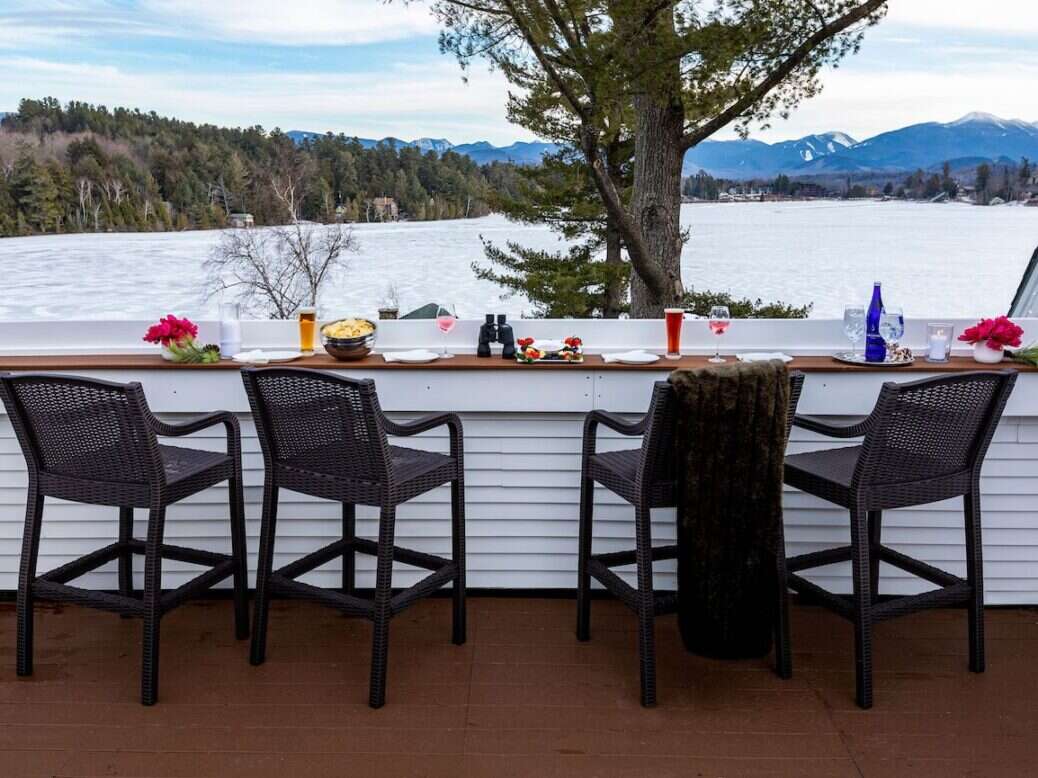 Mirror Lake embodies the very best of Upstate New York: glittering waters, dense woodland and towering peaks in the distance. Sitting on the banks of the eponymous lake since 1924, Mirror Lake Inn Resort & Spa is as intrinsically linked with the area as fresh mountain air.
Its original Colonial-style building remains as cozy and charming as ever, but the resort is now much bigger than the original footprint and boasts a range of facilities such as award-winning restaurants, modern spa facilities and sumptuous suites.
The Presidential Suite features in this year's Top Suites and won the Gold award for luxury. Coming in at 911 sq ft, the suite is spacious in scope and yet never loses that cozy ambiance that so characterizes the resort.
We speak to the hotel's operations manager (and Olympic silver and bronze medalist) Andrew Weibrecht about life at the family-owned resort, and what it takes to keep the historic property in tune with modern luxury.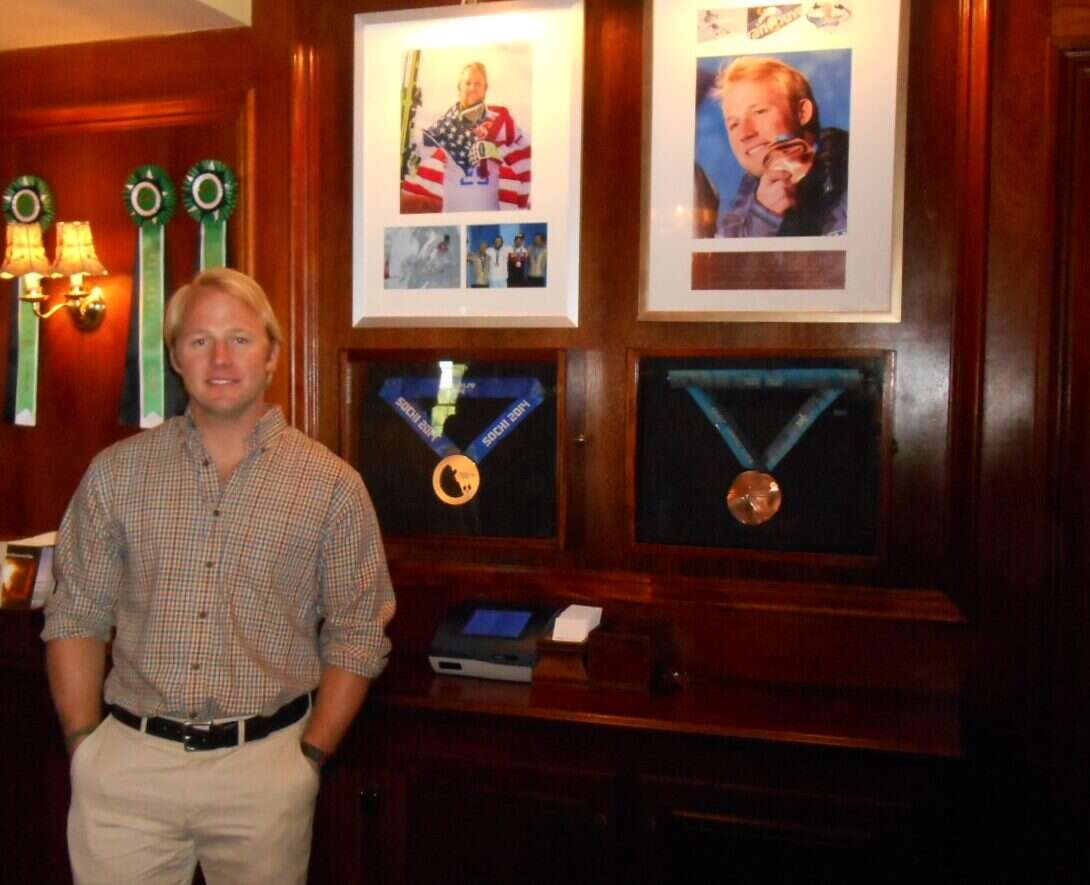 Tell us a bit about your role at the hotel and your day-to-day work
While my title is operations manager, my day-to-day role is pretty dynamic. As part of the family who has owned and operated the Mirror Lake Inn since the mid-1970s, my role shifts based on what needs to be done on any given day. This includes everything from operations and marketing, to design and strategy, I'm even happy to fill in as the dishwasher when that's needed. As a family-operated resort whatever needs doing is a labour of love.
Tell us about a defining moment in your role that sticks out in your mind
The beginning of the Covid-19 pandemic was when I took on a more central management role in the resort. Rethinking our business model and operating procedures to meet the moment posed not only a great challenge but opportunity to create something special in spite of it all.
While I hope we never have to deal with a global pandemic again, the experience was invaluable. We have made health and safety a focal point of our business model going forward. That investment (nearly $500,000) and effort has really resonated with guests. People travel differently now, having concerns and expectations that really didn't exist before Covid-19. It's important to us that we not only meet but exceed those new expectations.
What can guests expect from a typical experience at the resort?
The majority of our business is comprised of guests who return time and time again, or who have been referred to us by someone who came and had a great experience. That is something we are very proud of and I think speaks volumes about not just the overall quality experience we provide, but also to the fact that there really is not "typical experience" for our guests. That's what makes it so special.
We try to curate every experience to be very specific to the individual guest's interests and preferences. For some that may include a day of self-reflection and relaxation in the spa, followed by a romantic, candlelit dinner and then soaking in your jetted tub with a glass of fine wine and a good book.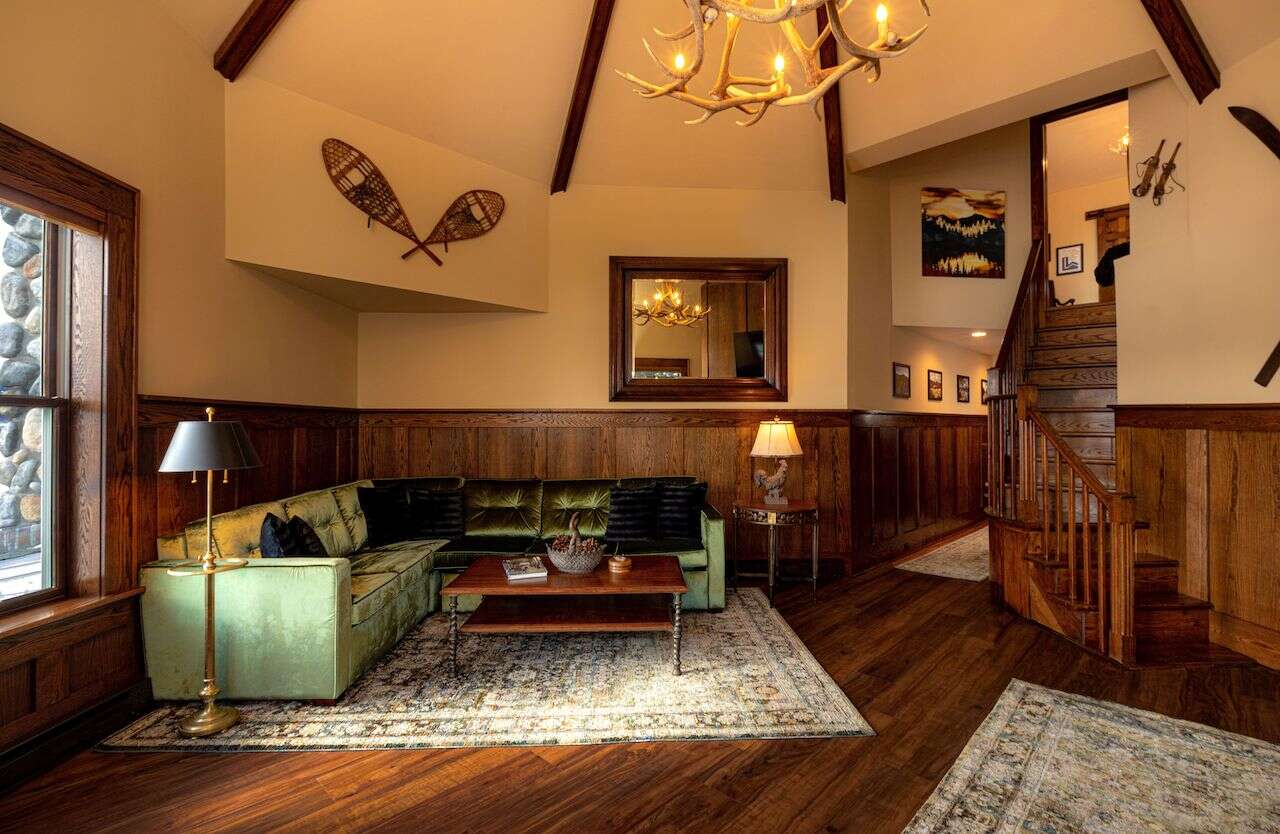 For others, that might include an early morning bike ride up Whiteface Memorial Highway followed by a relaxing afternoon fly-fishing the famous Ausable River for trout and then enjoying a cocktail around a fire pit.
A "typical" experience is really whatever you want it to be. With that said, a superior level of customer service, cleanliness and warm hospitality are the constants.
What sets Mirror Lake Inn apart from its competitors?
We pride ourselves on having the friendliest, most dedicated, service-oriented staff here at the Inn. Simply put, "we have the best people". While we enjoy a premium location, beautiful facilities and grounds, and fantastic amenities, it is our staff that makes the difference. We receive this feedback from our guests on pretty much a daily basis and frankly, it never gets old.
When we read the thousands of comment cards and online reviews, that's the one thing that always seems to pop up consistently. People really appreciate the warm and genuine hospitality our staff provides.
The hospitality industry has been through significant challenges in the last few years. How has the resort coped with and adapted to those challenges?
It has been our policy to face challenges head-on and use them as opportunities to become a better, stronger, and more resilient business. This has manifested in a number of major capital improvements across the property, including guest room upgrades and remodels, investments in on-site green energy, and upgrades of the grounds and facilities, to name a few.
This coupled with our commitment to being the best employer in our region has allowed us to grow as a business despite the headwinds the industry at large has faced. We believe within every challenge is an opportunity; it's only a matter of identifying what that is and taking that leap.
Other than the pandemic, what has been the biggest challenge in your role?
In a dynamic industry like hospitality, the challenge is to identify the next great opportunity to create experiences for our guests that exceed expectations. With the rate at which trends change, this becomes more challenging but equally more important every year. It's truly a balance between staying focused on the goal or project at hand, yet at the same time being fluid in your thought processes and always looking forward to what comes next as well.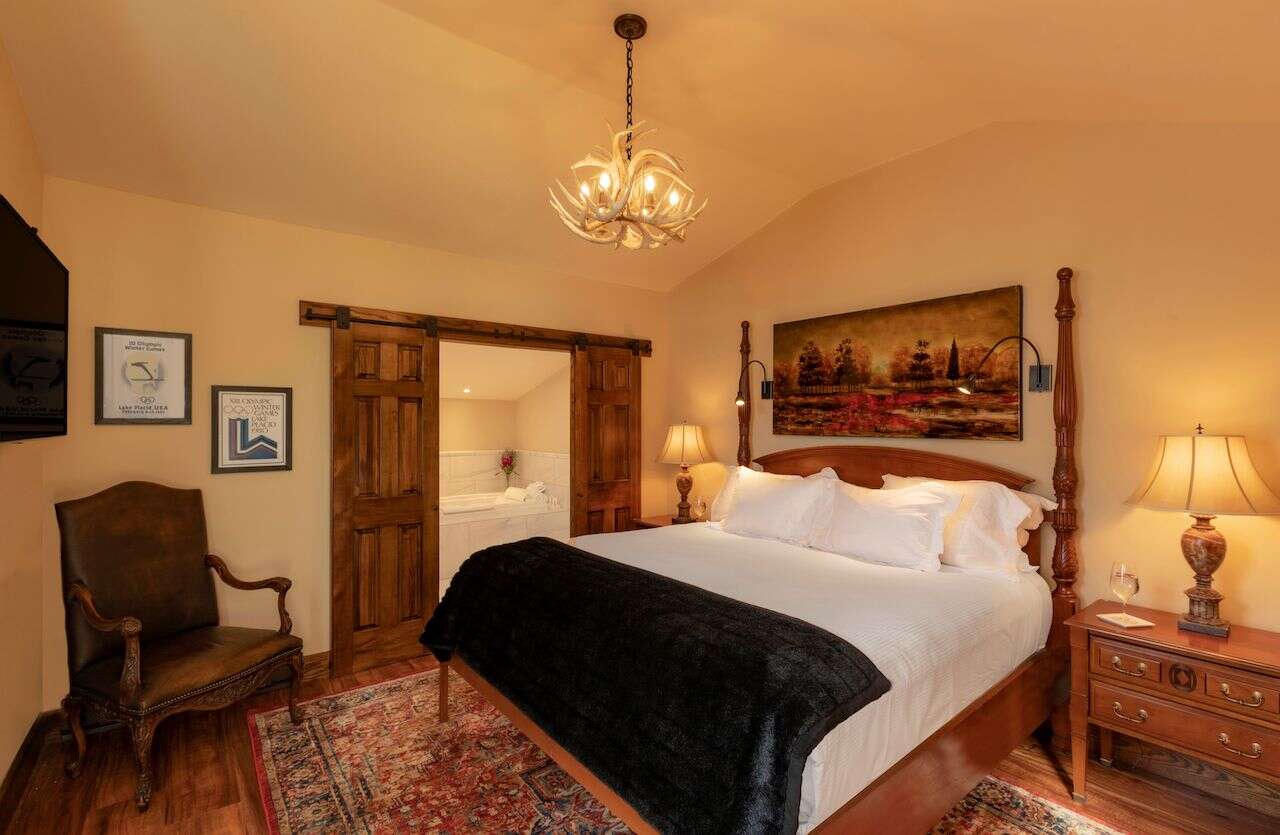 The Presidential Suite features in this year's Top Suites on Elite Traveler and has won the Gold award for Luxury. What makes the suite so special?
The new Presidential Suite is one of the most incredible projects that I've had the opportunity to be a part of and much of the credit goes to our extremely talented construction staff. From top to bottom, the room was designed to stand alone from the rest of the resort and be the kind of space where a guest could spend multiple days enjoying the room amenities alone.
From the expansive deck to the spacious living room and oversized tub to the infrared sauna, no detail was overlooked when we designed this suite. In addition to its own amenities, the Presidential Suite's location in the Main House provides its guests with convenient access to dining, spa and the resort's amenities.
The resort has earned the AAA Four Diamond award for over three decades. What's the secret behind that consistent success?
Besides our incredible staff who seemingly get better every year, we are devoted to always moving the resort forward. It is easy to view past accomplishments as an indicator of future success, however without the commitment to seek out ways to improve this means nothing. We are constantly reinvesting in both our property and staff and that allows us to continually raise our level of service.
And are there any exciting plans for the resort in the offing that you can share with our readers?
We are currently in the late stages of a complete remodel to three of our Main House Suites. Upon completion in the spring, we will then begin remodeling three of our luxury lakeside suites. The goal is to have that project completed prior to our summer season coming up at the end of June. From there, we are already in the planning stages for another project in the Main House that would potentially involve upgrades to both additional guest rooms and to our world-class Spa & Salon.