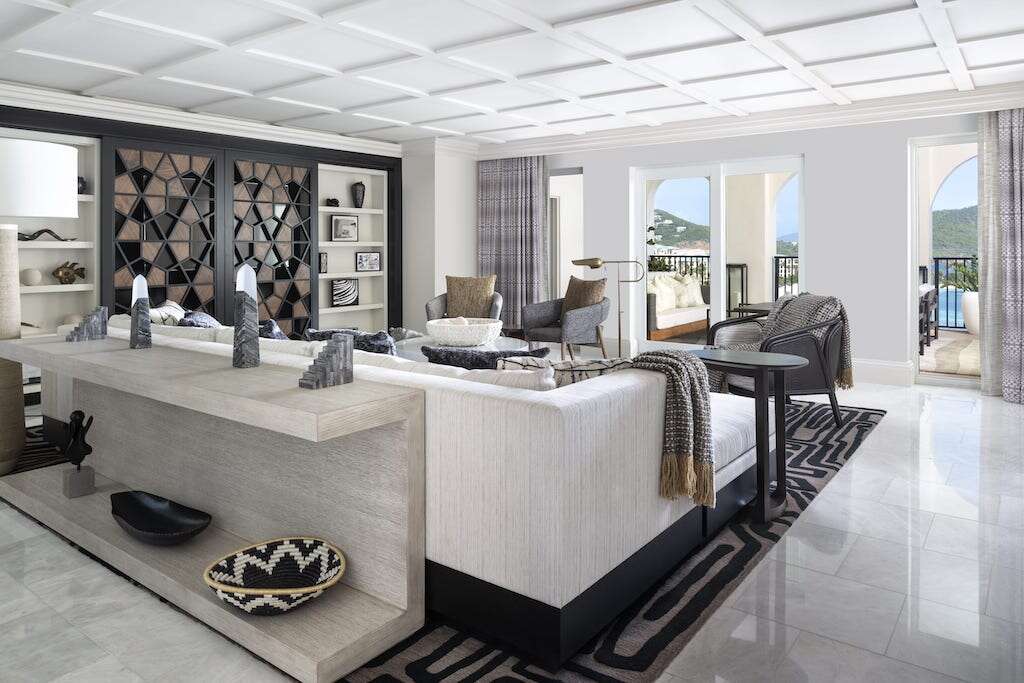 Set within a 30-acre beachfront estate overlooking the turquoise waters of Great Bay in the US Virgin Islands, The Ritz Carlton, St Thomas recently underwent an extensive $100m renovation and the results are spectacular.
The secluded retreat emerged refreshed and renewed, offering a host of ultra-luxurious accommodations that promise paradisical views and privacy. The Three-Bedroom Presidential Suite was one of many to benefit from a revamp, and it now counts itself among a select few to have won a gold medal in our World's Finest Suites database.
To celebrate this achievement, we spoke to the hotel's general manager, Arjun Channa, about life at The Ritz-Carlton, St Thomas.
Tell us a bit about your role at the hotel and your day-to-day work.
I see my role as an enabler, a cheerleader and an inspirer. Enabling all to bring our Credo to life every single day and strengthen The Ritz-Carlton mystique.
Tell us about a defining moment in your role that sticks out in your mind.
On Christmas day, December 2020, we learned of a terminally ill guest who wished to enjoy a last holiday with his family. Our staff provided the most legendary stay by going above and beyond in every single detail.
Be it asking the right questions and learning everything about the way the guest lived their life, to surrounding the presidential suite with photographs of every single family member (just like at home). We surprised them with their favorite foods and beverages and planted a tree under the guest's name (a lemon tree, as the guest lived with a zest for life) before a fond but saddened farewell. They stayed in the three-bedroom Presidential Suite which, with its sheer size and connectivity, allowed the family to be together.
The guest lost their battle against the terrible disease five days later. The family remains grateful to this date. They have visited us twice since and always want to stay in the room facing the lemon tree. The family was so inspired by the action of our staff that they took it upon themselves to send a T-shirt with lemons on it for every team member with the words "Live Well".
What can guests expect from a typical experience at the hotel?
Guests can expect to experience an ultimate luxury gateway in the Caribbean. We are 40-60 mins away from the British Virgin Islands and St John Island. Guests do not have to leave the comfort of our beautiful resort as they can embark on our catamaran, Lady Lynsey, right on our sands to visit the islands or just go for a romantic sunset sail.
We offer something for everyone like our Infinity pool (Ages 13 and above) to a stunning family pool with a slide. Our staff represent about 30+ islands of the Caribbean and we take those influences to inspire our culinary delights. There is strength and beauty in diversity. We celebrate our diverse and abundant Caribbean culture right on our soil.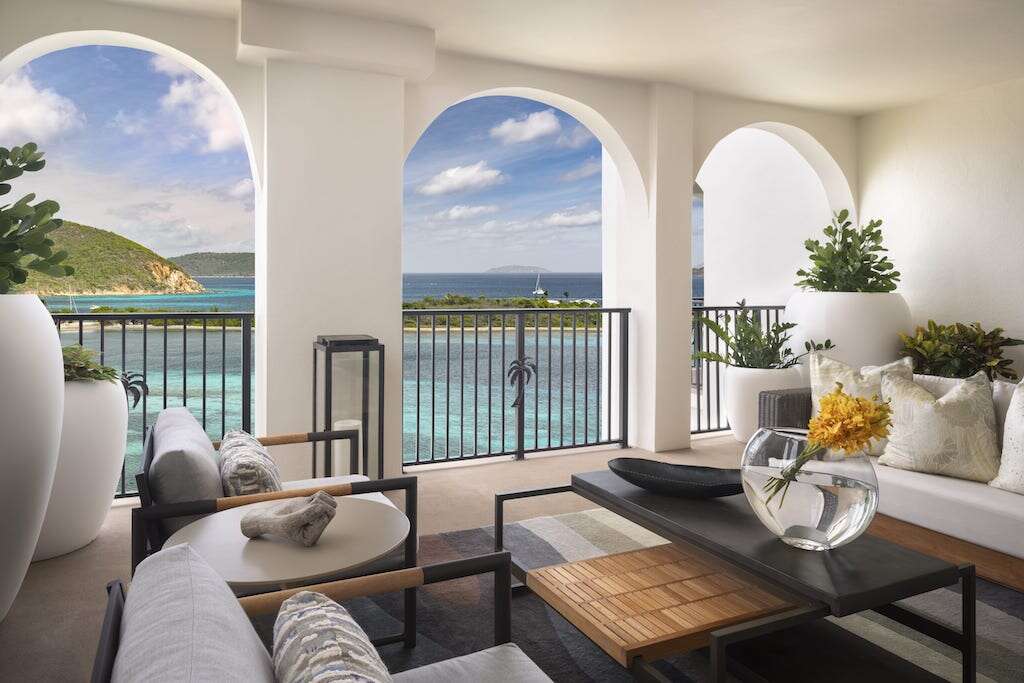 What sets The Ritz-Carlton, St Thomas apart from its competitors?
US Citizens can travel here on their driver's license and there are direct flights from several major US airports, so it is one of the most accessible corners of the Caribbean. The resort is perfect as a wedding destination, or for big groups looking to connect with one another. There is a wealth of culinary craftsmanship, with European, Caribbean, American and Asian cuisine all available.
The hospitality industry has been through significant challenges in the last few years. How has the resort coped with and adapted to those challenges?
The most significant challenge in 2020 to mid-2021 the most significant challenge was to see our staff wearing masks as per the law in 100°F+ temperatures across the whole resort, but equally heart-warming to see them provide genuine care for our guests through their eyes.
Having to limit seating capacity to 50% along with plastic cutlery in a luxury setting was another significant challenge but our guests on most part were very grateful to be there and understanding.
We enjoyed good business as weary and tired guests wanted to get away from their couch, however, we struggled to keep up with demand due to a lack of talent. All in all, we made it happen. The proudest moment for me was when I was able to bring back the last of the furloughed staff back to work.
The Three-bedroom Presidential Suite features in this year's Top Suites. What makes the residence so special?
The sugarcane- and sea-glass-themed Three-Bedroom Presidential Suite is unlike anything else. The sheer décor and the proximity to our Great Bay is breathtakingly gorgeous. The suite is right above our iconic and one-of-a-kind Ritz-Carlton Club Lounge.
The suite also features state-of-the-art decorations and props. It is sublime and offers a homely atmosphere, all amid pure luxury. The best way to end the day is on the balcony, with a memorable toast as the sun sets over the horizon.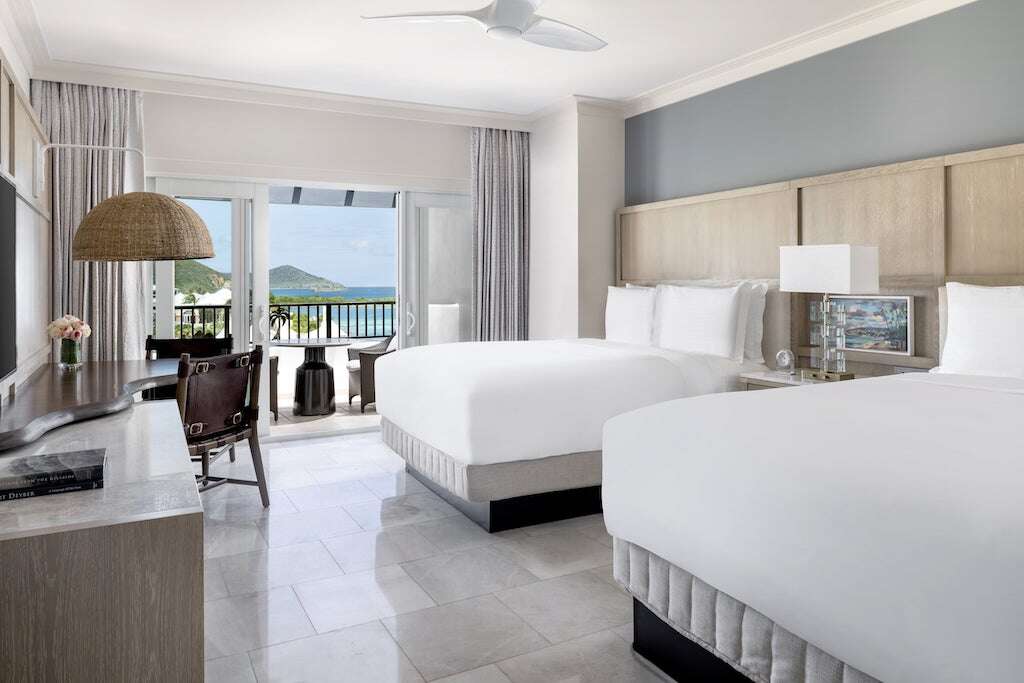 And are there any exciting plans for the resort in the offing that you can share with our readers?
The hotel's new positioning statement is an exciting plan for your readers and our future guests. We wish to be the ultimate luxury gateway in the Caribbean. Anyone hoping to experience the Caribbean should start their journey with us.
Our desire and pledge remains to have our guests 'leave better' than when they arrived. We continue to enhance the physical product by adding more cabanas that offer unmatchable private relaxation during the day but convert into romantic dining spots overlooking the Great Bay in the evening. After almost a two-year wait we finally brought new sand to our blue flag-protected beach for the enjoyment of our guests.