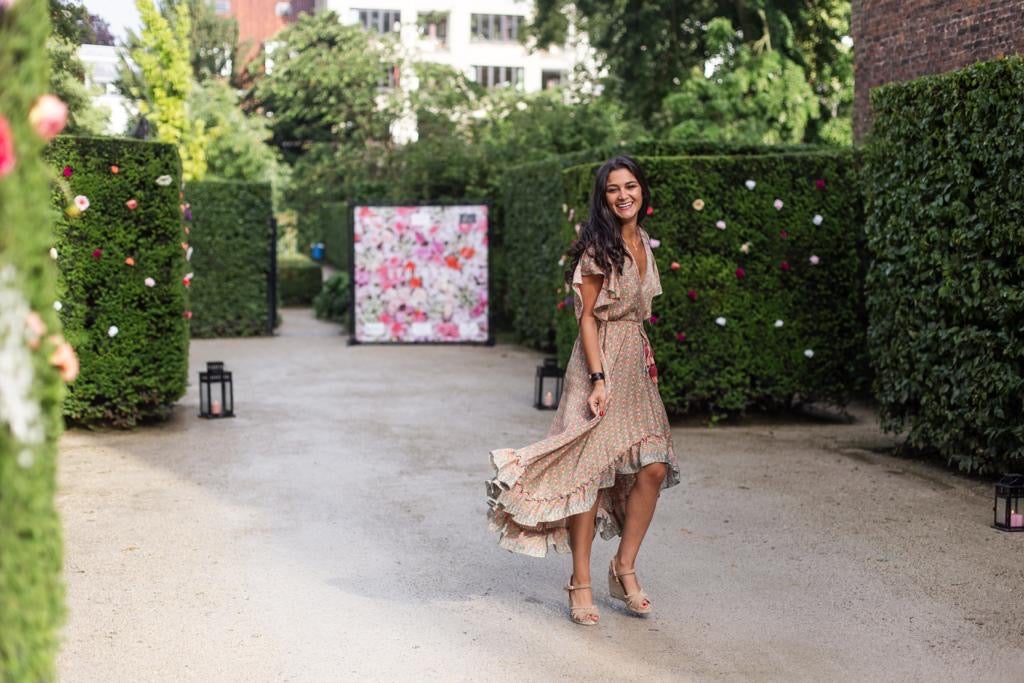 Ask Laura is a new private members club that promises to bring a new level of personalization to concierge services. Elite Traveler sits down with its founder Laura Szleper to discuss how she intends to fill what she believes is a big gap in the market.
Ask Laura has been in operation for two years, but Laura Szleper, the founder, already has some amazing stories to tell. Since welcoming its first Member in March 2018, Ask Laura has organized everything from a private dinner on the Great Wall of China to a day with a Māori tribe in New Zealand. The quirk is that Ask Laura's Members rarely ask for these experiences, or even know they are being organized at all.
"We are doing everything backward," Laura says. "That means having an answer before the question is asked and having a solution for a problem that doesn't exist. That is why our Members like it because we surprise them every time. Our Members have seen everything and get invited to everything. How do you surprise them? It is possible, you just need to find that little thing that they didn't think of."
Laura takes the time to get to know each Member intimately. She creates elaborate profiles that enable her to tailor services to match their personality and passions. Laura calls it a  "proactive & bespoke" service, something she believes was missing from a market until Ask Laura.
"I started with a six-month internship at Quintessentially and I was supposed to go back to Paris for the second year of my Master's degree in luxury management but the company hired me in the sales team. The team was very small and I was able to learn from all the different parts of the business.
"I grew into a very senior position and traveled all around the world to understand the service. I created a role within the company that didn't exist and improved whatever I thought could be improved. At the end of the day, I did my time there and I loved it. It was the job of my dreams but I could really feel that there was a gap in the market for an actual proactive and personalized service.
"Being proactive and personalized takes time, and nowadays time is money. People don't take the time to do anything. You need to decide to take that extra hour in your life to do something you want. We decided to create that as a service for our Members. We built everything backward, to build up a network, the ideas and the experiences. We do not consider ourselves as a concierge service, we consider Ask Laura to be a private members club that focuses on unique experiences."
After six months of networking and research, Laura launched her business in January 2018 and welcomed her first Member shortly after. It has continued to grow at a steady pace and maintains a 100 percent renewal rate. Although Laura refuses to say exactly how many Members she has, she eludes to a purposefully low number.
"We are happy to grow at a slow pace," Laura says. "It is not about the volume, it is not about the quantity; it is all about the quality. We want to enhance that because that is how We see ourselves and that is how we see our team being different from what you can find on the market.
"Getting to know the person is key for us because only then can we deliver a proactive and personalized service. Everything is tailored to the person we have in front of us. Everything is adapted to their lifestyle, their time and their wishes. Some travel on a weekly basis, some a monthly basis. It doesn't matter. Even if they only travel five times a year, they will still gain from our service. It is all about how and why they travel. And if they want meaningful moments along the way they are in the right place."
Unlike a typical concierge service, Ask Laura only accepts applications from people referred by an existing Member or that they know already. They also only accept people from a select number of Western European countries (United Kingdom, France, Benelux). Most of the world's ultra-high-net-worth individuals live outside of Western Europe, so why lock them out? Laura, who is from Belgium and is a native French speaker, insists the answer comes back to the question of quality.
"Again, we are not about volume, we are about quality. How do you get quality? To get to our level of personalization and proactivity, we must know the culture. The further away you go, the more the culture is different. Because we want to keep the quality and the small private members club mindset, we don't want to go into a culture we can not 200 percent identify with.
"Even in Eastern Europe, they have such a different mindset, such a different upbringing and a different way of traveling that it can make it hard for both parties. That builds frustration. Having a Member sign for one year and then not renew because there is a miscomprehension, it is not the way we work. We want them to sign for a lifetime and in order to do that we need to fully understand them.
"We have been approached by a Mexican, a Brazilian and a Singaporean. The money is there, the quality of people is there. We could, tomorrow, have 100 new Members but that is really not the purpose. If they do want to sign up to a service like mine, it would be much better for them and for me to be served by a local who understands them and who is in the same time zone."
What defines Ask Laura, and indeed Laura herself is a genuine passion for immersive travel. Laura lives to travel and believes it can broaden the mind of even the most successful CEO. Many of her Members have experienced access-all-areas, ultra-luxury lifestyles yet find themselves lacking in truly memorable experiences. Laura wants to show them a world that she herself has experienced.
"I love to have a local unique experience wherever I go," she says. "When you travel to a new country, local experiences matter. When you go to a new country, you should not go and do something that you can easily do at home. You can, but that is not what we suggest. We suggest to keep your lifestyle and to keep your attention to details but to make it happen with locals. That way, when you come back you have an amazing experience and eventually a lifetime of memories. We keep the luxury and integrate a local experience into it. It doesn't have to expensive and it doesn't have to be exclusive, it just has to be personal."
Ask Laura's services stretch far beyond travel experiences. Laura gets to know every person in a Member's inner-circle from their wife or husband to their PA. Many of her Members entrust her to deliver in the most precious areas of their lives, such as finding the perfect gift for their child.
Laura says: "One of our Members has seen it all and it is very hard to surprise someone like that. She asked for my advice on a cool Christmas gift for her daughter. Knowing her daughter, I cannot give her anything tangible because she has it all. We got in contact with a graffiti artist to paint a wall in her room together with the daughter. It is not something she will ever forget. It's not expensive, it's not VIP, it's just something you have to think about. By knowing the people around you, you can create lifetime memories. And we would not do that for another Member. We would never replicate an experience because it's part of the rolling process of being creative.
"Another example, the son of a Member loves comic books. He spends hours reading them. We had a famous comic book artist come to his home and create a comic book with him. Can you imagine, for a little boy, how cool it was to have a printed, hard-copy of a comic that he has created? It is so exciting to be able to create these moments and see the joy and happiness it creates. It is the best feeling ever."
Laura says it takes a year to get to know a Member to the level that she wants, by which time they should be able to see the value of her service and renew for another year. However, she says the most important time in the relationship is the first meeting, where she deduces minute details about their character and begins to build their profile.
"From the moment we meet we have in our heads a process. It is not a sales discussion, it is a casual get-to-know. We get a lot of information from them the first time we speak. We don't have a questionnaire with basic questions. We get to know their PA, their wife or husband and their children. We are in contact with all those different people because they have a perception for that person in a different way so it is lovely to have those different aspects."
Members can also expect to have their boundaries pushed. Laura believes it is important for their own personal growth to try new things, so she does not shy away from challenging them. She cites the experience with the Māori tribe, in which a Member was made to dress in traditional clothing and take part in ancient rituals.
"If you knew the profile of the Member, you would ask how I convinced him to do it but he is still talking about it now," she claims. "Sometimes we urge them to do something and if they are not happy, it is on us. We actually have the power and their trust because we know them. But we would not push them too far. We know the line and sometimes we prefer to play it safe because we can be a bit too crazy. But this is something we love to do, to push them to do something they would not do themselves. It is how we add a bit of sparkle and spice."