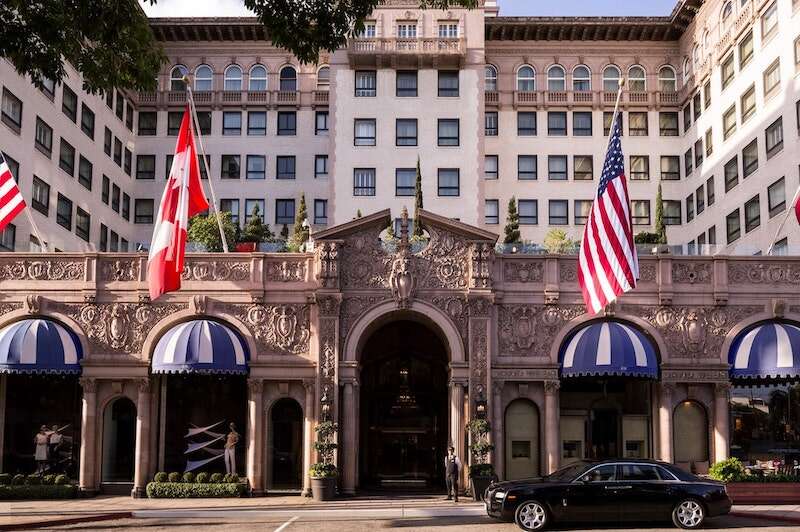 Four Seasons Hotels and Resorts counts over 100 properties within its portfolio, but few carry more weight for the brand than Beverly Wilshire, A Four Seasons Hotel.
The iconic hotel is a destination in its own right and has counted Hollywood A-listers among its guests for almost a century. Situated on Rodeo Drive, no other hotel can put you closer to the action.
When he was offered the position of general manager, Reed Kandalaft didn't have to think twice. He is now in charge of not only maintaining the hotel's legacy but elevating it further.
Following the inclusion of the Beverly Presidential Suite in our Top 100 Suites, we sat down with Kandalaft as he gets to grips with life at the hotel.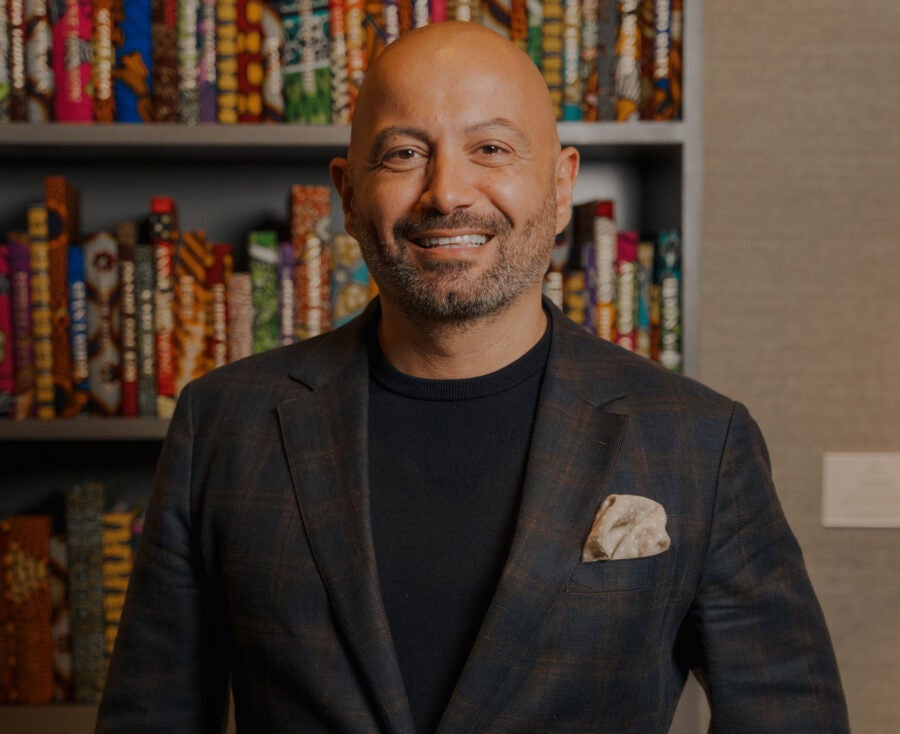 Welcome to your new role as general manager. What attracted you to the GM position at the hotel?
From a career perspective, this was a way for me to continue moving up the ladder. I think becoming the general manager of this legendary hotel is something many Four Seasons general managers aspire to. To lead such an iconic, established Four Seasons hotel in a premiere location? Most of my colleagues would definitely say this is a promotion.
Then there is the opportunity to be part of something great – it's rare. What the property has accomplished over the years is so special to me. So getting to be part of this team and this great hotel is a privilege.
Lastly, from a personal perspective, this was a phenomenal opportunity to bring my family back to Southern California. After five winters in Boston, I think everyone was ready for the idyllic year-round weather Beverly Hills is known for. This is a great place to raise a family; it affords my wife and me to be part of the community, and my kids to have an amazing education.
What are your plans for your first 100 days in office?
When I look ahead at my first 100 days here, my first priority is getting to know all 800 employees. Everyone is so busy keeping up with our demand, but finding face time with each employee – whether in the employee cafeteria or getting to see them when doing their job – allows me to see them, know them and understand them.
This is incredibly important because it's not only what I enjoy, but it's also because they are the ones providing the guest experience and I want to support them and learn from them.
Second, I want to get to know our guests and clients – who they are, why are they here and how can we elevate their experience. I am all about having face-to-face interactions and obtaining feedback as this is an essential part of continuing to be the best of the best.
Third, I am excited to get to know our community. Whether that's interacting with the Chamber, Conference and Visitors Bureau, different hotels and retailers – this really gives me a solid understanding of what level of support I need to extend to our neighbors.
And lastly, ensuring that I continue the vision of Four Seasons and our owners. How we are performing and meeting hotel and owner expectations? What can we do to not only meet but exceed their expectations?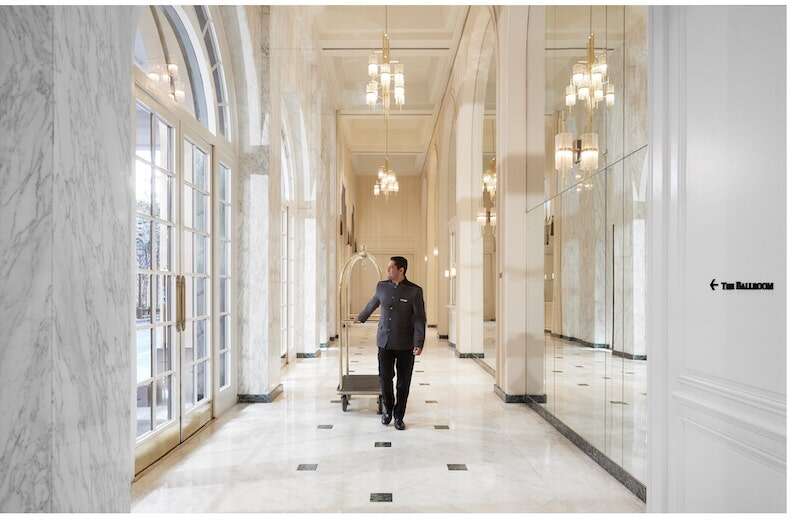 You've been with Four Seasons a long time. Tell us a bit about how the brand has developed since you joined in 2008.
First and foremost, the growth has been tremendous. When I first started, we had 85 properties. Now we have 125 and we're still growing. The expansion globally and within such strategic, key markets has been phenomenal. We are also growing our branded residences which have been really well received, and that's due to the success of our reputation as a brand.
I've also seen such an upgraded employee experience – from benefits, pay, driving the culture and making sure we have the Golden Rule as our foundation. It continues to be alive and strengthened every year I'm with the company.
Last but certainly not least: the guest experience. The brand has really invested a lot of time and energy into revamping restaurants and bars, and ensuring attractive, intuitive and local concepts, as well as providing cutting-edge technology for guests and employees alike.
From the Four Seasons app, to pre-arrival communication, to how our staff engages with the knowledge given to them by the guest, this is how we will continue to elevate that guest experience.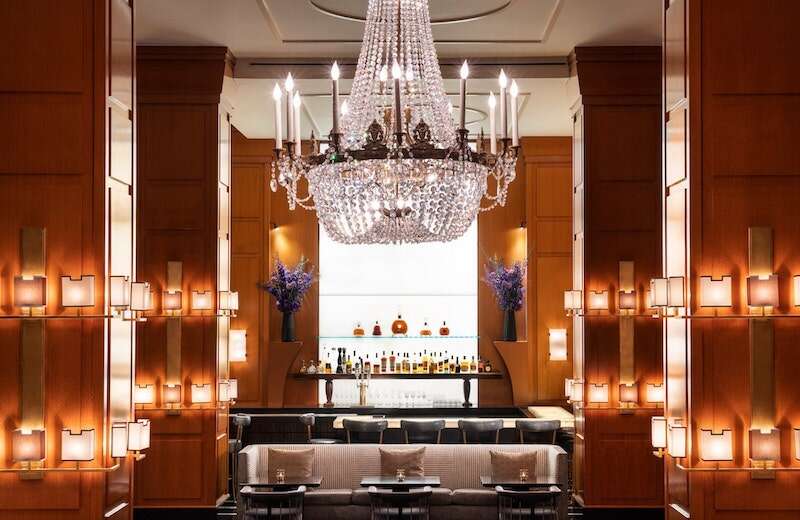 Tell us about a defining moment in your hospitality career that sticks out in your mind.
I had the opportunity to help a family with their accommodations while their nine-year-old daughter sought cancer treatment. The family could afford most things, but needed a partner because visits were becoming more and more frequent. I'm a father so their struggle really resonated with me.
The proudest that I've ever been working at this company was during this time and realizing that we were able to help from a very authentic and genuine way. And let me tell you, it was so empowering to see all of our employee help – whether from little gestures such as kind words when they'd come back from the hospital, to ensuring the room was spotless, to providing suggestions for the parents to relax – this really moved me.
By opening ourselves to opportunities like this, we show how human we all are… what we are capable of. Something so small to us made a huge impact on their family. I stay in touch with the family and the daughter is doing much better now.
But this was a defining moment because it shows not only me but our employees and the family that we are more than just a business. We have heart. We have passion. And we're all in this together.
In what ways have guest expectations changed since the pandemic?
I see this really as two-folded. I think people pay more attention to hygiene, cleanliness and safety than ever before. They are cognizant and expect more, but we fortunately already had such high standards here that we didn't have to change much.
Then there is what customers desire. They want things quicker and more efficient. Things happen last minute and they expect results expeditiously. Take food for instance, culinary needs to have a high caliber of quality: from the taste to where we source it, down to how long a guest is willing to wait for food to be delivered.
Then there is technology and how the world we live in expects things to be more efficient, faster and more intuitive. If I give you information about myself, how will you use that? If I told you I'm arriving at 11pm, does that mean you'll have transportation waiting for me at the airport, as well as a special amenity in the room to assist with jetlag?
With just a little piece of information, and what we can do with it, makes the biggest impact potentially even before the guest arrives.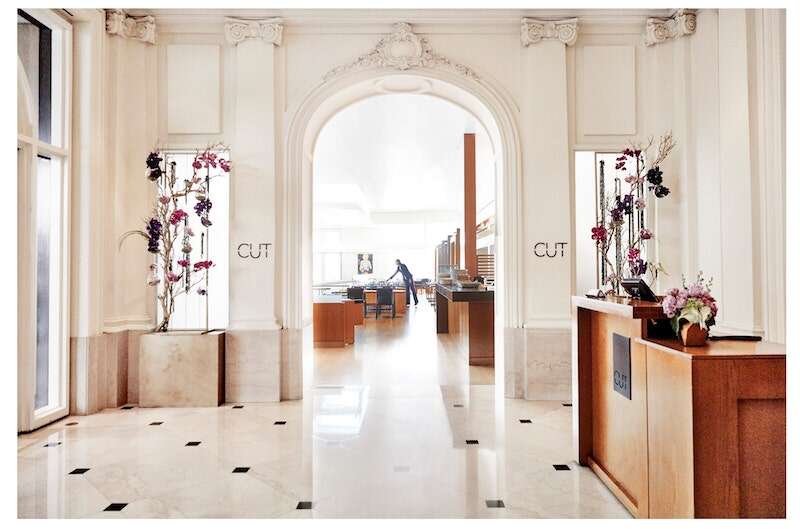 Beverly Hills is an incredibly competitive environment for a luxury hotel. What sets Beverly Wilshire apart from the rest?
Without hesitation – it's our people. When you walk around the building and you have an extremely experienced and tenured team as we do, that's a huge asset. We have employees who have worked here for 45 years. I call them our "guest historians" as they intimately know our guests. Over the years, they've made genuine connections with our guests. Their care and compassion over the years makes a difference. It's our number one strength that separates us from others.
Then, it's our glamorous and iconic building. The moment you arrive at our hotel, you feel like you're somewhere grand. Which leads to our location. We are located mere steps from Rodeo Drive, right in the heart of Beverly Hills. We are in such a desirable location.
Lastly, our outlets. We have world-class outlets from the flagship location of CUT by Wolfgang Puck, see-and-be-seen dining at THEBlvd and our Forbes Five-Star Spa. Really, you have everything you need here right inside our hotel.
What can guests expect from a typical experience at the hotel?
Oh, well nothing is typical here at Beverly Wilshire. Every guest is unique – and thus, their experience is bespoke to them. It's really quite fun to tailor every experience to each guest. But I will say, of course there is the grand arrival experience at our hotel where you'll be greeted by our team, then whisked away to your newly renovated room.
It's all about making you feel right at home so whether you want to explore our culinary offerings, our outdoor Mediterranean-style pool, our bi-level fitness center, the spa, or just enjoy a cup of coffee from the comfort of your private balcony, our team is here to help make your stay with us truly exceptional.
The Beverly Presidential Suite was selected as one of the Top 100 Suites in the world. Tell us a bit about what makes it so special.
What is not to love about this gorgeous specialty suite? I was immediately drawn to this newly renovated suite, located on the top floor of our Beverly Wing, because of the unobstructed views of Beverly Hills, the Hollywood Hills and beyond.
It has a great patio and unique design, it's an incredibly desirable suite – no wonder it is listed on your Top 100 Suites in the World. The suite offers a spacious, residential feel to make sure you feel right at home. In booking this specialty suite, our guest experience team will assist you before, during and after your stay from helping curate a bespoke itinerary just for you, to ensuring your room is set up to your specifications and much more.
In need of last-minute reservations? They have you covered. Want to host a last-minute dinner party or meeting from the comfort of your suite? The team knows how to make this happen swiftly and to ensure you look like the rockstar you are.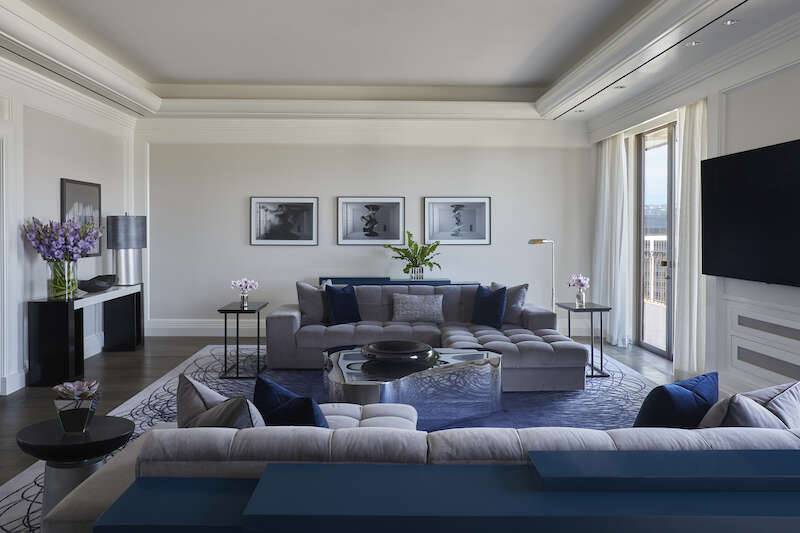 And, finally, what big plans do you have in store for the hotel in the near future?
We have some more exciting renovation plans in our meeting space and at our spa. We're also working on our staffing levels to ensure we are elevating the guest experience in every single department.
We also want to make sure we are investing in our employees – from their training to retention. And then, of course, summer is quickly approaching. It's going to be a busy one for us so looking to stay sharp with our restaurant and bar offerings, new accessories in our guest rooms to help elevate the in-room experience, and much more.